EGYPT PARLIAMENTARY POLLS OPEN TO LOW TURNOUT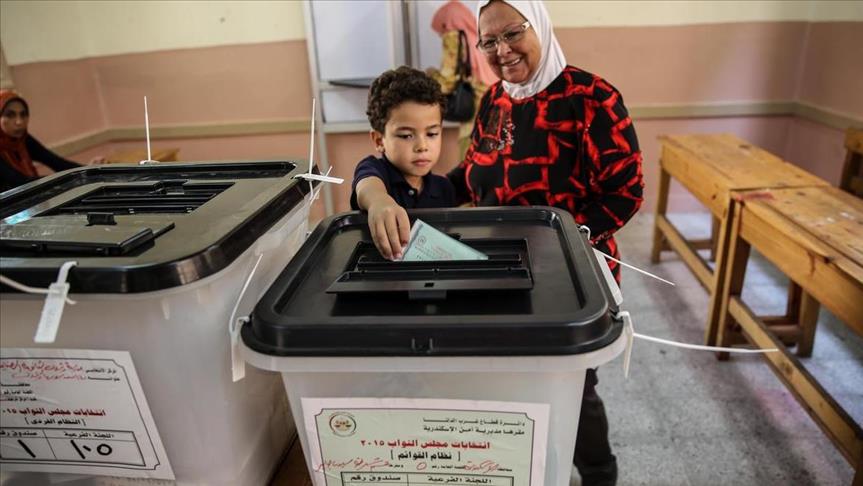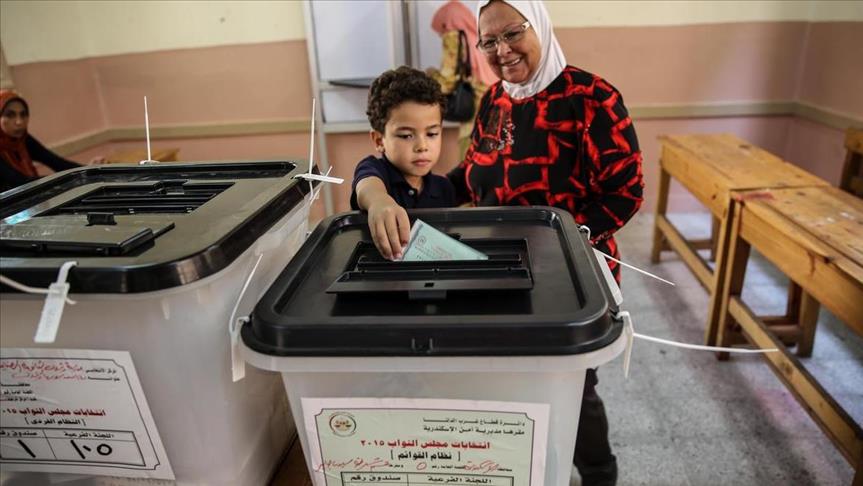 Cairo, 6 Muharram 1437/19 October 2015 –  The first several hours of Egyptian parliamentary polls — the first phase of which kicked off on Sunday — saw poor voter turnout, according to an Anadolu Agency reporter and images broadcast by state television.
In the first four hours of the polling, voting lines appeared to be dominated by women and elderly people, Anadolu Agency quoted by Mi'raj Islamic News Agency (MINA) as reporting.
A spokesman for Egypt's electoral commission said turnout stood at a mere 1.19 percent as of 12 a.m. local time (10:00 GMT).
The elections are the first since the ouster of President Mohamed Morsi — Egypt's first democratically elected leader and a Muslim Brotherhood figure — in mid-2013.
Polling stations opened at 9 a.m. local time (7:00 GMT) and will close at 9 p.m. (19:00 GMT).
Voting is being held over two days in 14 of Egypt's 27 provinces in a first round of balloting. A second round will be held on Nov. 22 and 23 in the country's remaining 13 provinces.
More than 55 million Egyptians are eligible to vote in the two-phase election, in which 448 parliamentary candidates will be chosen for individual seats and another 120 from party lists.
A total of some 5,420 candidates are vying for assembly seats in the two-phase polls.
According to Egypt's official electoral commission, 81 local NGOs and six foreign organizations are monitoring the ballot.
In an attempt to encourage higher turnout, Local Development Minister Zaki Badr said the government was considering declaring Monday a public holiday to allow civil servants to cast their ballots. Sunday is a working day in Egypt.
– Expat vote
Voting for Egyptians living abroad — conducted at Egypt's embassies overseas — was held on Saturday and Sunday. A second round of expatriate voting will be held on Nov. 21 and 22.
On Sunday, an electoral commission official conceded that turnout in the expatriate vote, too, had been "less than what was hoped for".
Abdel-Mawjood Alderda, a spokesman for the Freedom and Justice Party (FJP), the now-outlawed Muslim Brotherhood's political arm, said that "according to the information we have coming in from abroad, turnout was low".
"We didn't expect a high turnout, as there is no atmosphere of real competition or any real democratic process," he added. "The low turnout we saw in today's expat vote will likely be repeated in Egypt."
Ahmed Rami, another FJP member, compared Egypt's current parliamentary vote to recent elections for the Egyptian Doctors' Syndicate — which saw turnout of less than 3 percent — and elections for the Cairo University teachers' club, in which turnout stood at less than 1 percent.
"This is what I predict for the current elections," he told Anadolu Agency.
Deputy Foreign Minister Hamdi Loza, who is responsible for managing the overseas vote, noted that the first day of polling "did not experience any obstacles, threats or demonstrations".
Nevertheless, he added in a press statement, "Turnout rates were not what we had hoped for".
He added: "We're hoping to see greater participation on Sunday [today] following calls by President Abdel Fattah al-Sisi to Egyptians to vote."
He went on to note that Egypt's embassy in Kuwait had seen the largest turnout rate, followed by those in Saudi Arabia, Qatar and the United Arab Emirates.
– Boycott
The vote is being boycotted by the political parties that supported Morsi, including the moderate-Islamist Wasat Party and the Strong Egypt Party of former Muslim Brotherhood leader Abdel-Moneim Abul-Futuh.
The April 6 Youth Movement, which was at the forefront of a popular uprising that ousted autocratic President Hosni Mubarak in 2011, is also boycotting the polls.
The election had been originally slated for March, but was postponed following a decision by Egypt's constitutional court, which ruled that the laws governing Egypt's electoral districts were unconstitutional.
Egypt, therefore, has not had a parliament since the dissolution of its 2012 assembly.
In the absence of a functioning parliament, Sisi has held both legislative and presidential authority.
In a televised speech on Saturday, Sisi, a former army chief who spearheaded Morsi's ouster in 2013, called on all Egyptians to vote.
The parliamentary election represents the final phase of a political "roadmap" imposed by the army following Morsi's overthrow.
The army's roadmap also included a constitutional referendum and a presidential election, the latter of which brought Sisi to power last year.
"I came to vote in today's parliamentary election in order to complete our transitional roadmap," Ahmed Saeed, 61, said outside one polling station in the October City district west of Cairo.
Critics of Egypt's military-backed regime, however, say the polls are being held in the absence of genuine opposition.
Morsi's now-outlawed Muslim Brotherhood group swept Egypt's last parliamentary election, which was held in 2011 following Mubarak's overthrow.
The Egyptian authorities, however, citing flawed electoral laws, dissolved the assembly the following year. (T/P010/R03)
Mi'raj Islamic News Agency (MINA)