Papua Tourism Attractions Need Intensive Promotion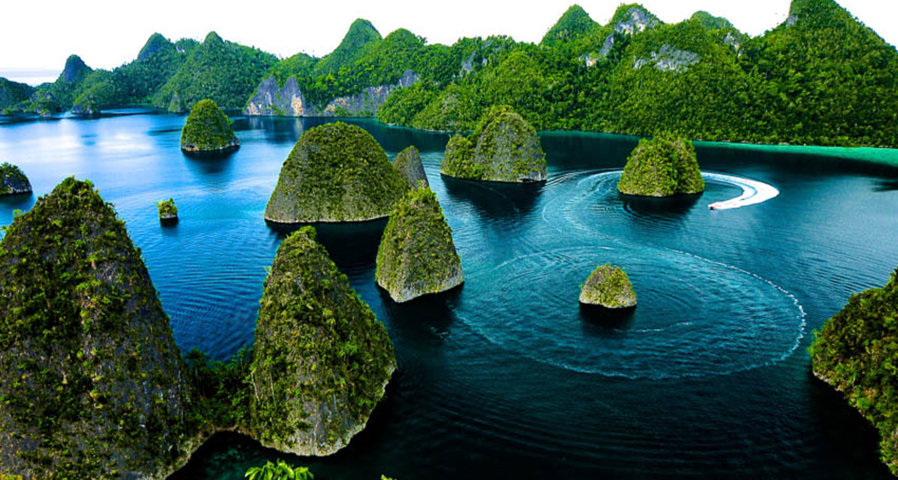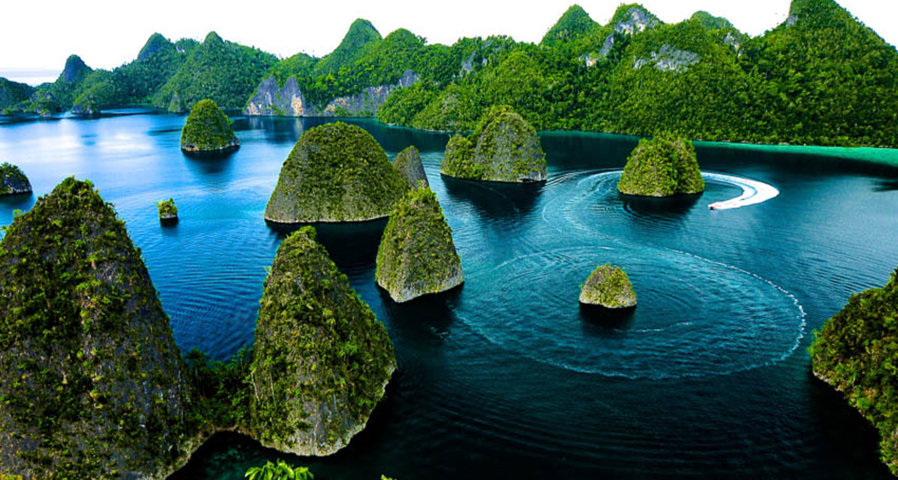 Papua, Indonesia, 6 Jumadal Awwal 1437 /February 14, 2016 (MINA) –Indonesias easternmost province of Papua has myriad natural, marine, cultural, and historical attractions for both local and foreign tourists, but lacks promotion, Antara News reported.
Trekking through the Baliem Valley and enjoying the spectacular scenery, and exploring the indigenous flora and fauna at the Wasur National Park, close to Merauke, will be a lasting memory for visitors.
Situated on the south-westerly side of Central Papua, the UNESCO World Heritage Site of the Lorentz National Park, now the largest in Asia, also makes for a popular day out.
Now, the Papua Creative Economy and Tourism Office is planning to design a special regional regulation on the development and promotion of tourism in Papua, known as the Land of Cenderawasih, of the bird of paradise.
"With the special regional regulation, it will become a new hope for the development and promotion of tourism in Papua," Papua Creative Economy and Tourism Office Chief David Pagawak remarked in Jayapura Friday.
The potential of tourism in Papua is really outstanding and needs to be promoted intensively so that both local and foreign tourists visiting the area can witness and enjoy the tourist attractions, he revealed.
"Papua tourist attractions have actually been promoted a lot by the local government and private parties, but unfortunately it is sometimes affected by security issues," David affirmed.
Still many people consider Papua is not very safe place, while in reality, the Land of Cenderawasih is really conducive for tourists to visit, according to him.
Furthermore, the local Creative Economy and Tourism Office in cooperation with other parties will continue to develop and intensively promote the tourism potential in Papua, he noted.
Papua is divided into numerous areas, each of which comes with their very own set of tourist attractions that include cruises around Lake Sentani, scuba diving within the Cenderawasih Bay Marine National Park, and sandy beaches on Biak Island.
Biak is a popular island and an integral part of the tourism scene in Central Papua.
Situated at the top of Cendrawasih Bay in the northern part of Papua, Biak Island has borne witness to the ghastly World War II battles between the Allied forces and the Japanese.
During World War II, in April 1942, Biak was invaded by the Japanese but was recaptured by the Allied forces during June and July of 1944. War relics and even human remains may still be found in the forest. Visitors can also explore a small museum that houses Japanese and American relics.
Many visitors have attested to the fact that Biak is a wonderful place for wildlife and bird-watching despite some areas being devastated by logging.
Tourism potential there continues to be promoted for the local and foreign tourists to witness the world war remains, enjoy spectacular sea gardens, and explore the surrounding small tropical serene islands, which have pristine white sandy beaches, crystal-clear waters, and beautiful varied fish and corals, Biak district head expert staff Daniel Bonsapia has stated.
The local government has collaborated with PT Garuda Indonesia in a bid to promote the wealth of its natural and historical tourism, Bonsapia said.
"We have many natural and historical attractions to promote in cooperation with the national flag carrier, Garuda Indonesia," Bonsapia recently stated in Biak.
Besides the natural and historic tourism, the waters around some islands in the district are ideal for swimming, snorkeling, and diving, he noted.
"The tourists who go diving at these islands will have an unforgettable experience and enjoy the beautiful coral reefs with schools of ornamental fish," Bonsapia remarked.
The Biak district administration will continue to cooperate with all stakeholders, private parties, and travel bureaus, such as Garuda Indonesia to intensively promote its tourist attractions, he further added.
"Intensive promotion of tourist attractions in Biak will draw many domestic and foreign tourists to the district," he asserted.
Meanwhile, General Manager of the Biak branch of Garuda Indonesia, Wayan Supatrayasa, affirmed that the national flag carrier is committed to helping the Biak district promote its tourism potentials.
"As the national flag carrier, Garuda Indonesia is obliged to participate in promoting Biaks natural, historical, and marine tourism potentials," Supatrayasa stated.
Garuda is now serving the Makassar-Biak-Jayapura route with return flights for tourists who want to spend their holidays in Biak, according to Supatrayasa.
Besides this, the Japanese Binsari cave is also being promoted as a historical tourist attraction in order to increase the number of tourist visitors.
"Binsari cave is one of the many tourist attractions being promoted by the Biak district administration to attract as many domestic and foreign tourists as possible," cave keeper Yusuf noted.
During the World War II, the cave was used as a hideout by some five thousand Japanese soldiers, according to Yusuf.
"As per historical records, allied forces led by General Douglas MacArthur bombed the cave on June 21, 1944, killing more than three thousand Japanese soldiers and disfiguring all the beauty of the cave," he claimed.
Following an agreement between the governments of Indonesia and Japan in 1989, Binsari cave was excavated and around one thousand skeletal remains of Japanese soldiers were unearthed and cremated, Yusuf added.
"As of 2012, some one thousand skeletons of Japanese soldiers were unearthed, but we believe that many more are still buried inside the cave," he pointed out.
Therefore, the cave is being promoted for drawing tourists, especially hailing from Japan, Yusuf noted.(T/R04/R03)
Mi'raj Islamic News Agency (MINA)