Myanmar Is Like Nazi Germany'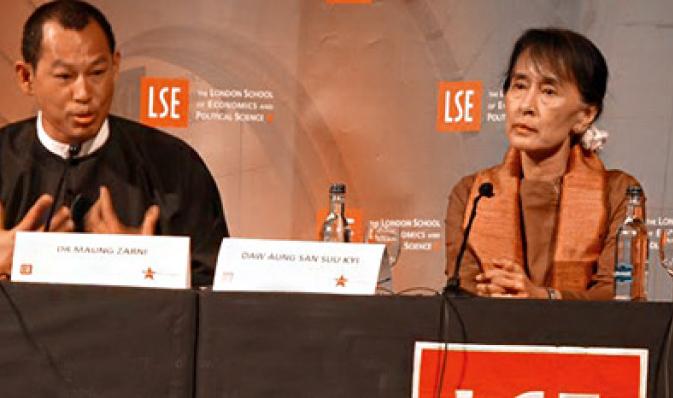 Lodon, MINA — The atrocities targeting Myanmar's Rohingya minority are similar to those committed by Nazi Germany, according to a prominent Buddhist human rights activist.
Speaking to Anadolu Agency in Kent, the UK, Maung Zarni, a coordinator at the Free Rohingya Coalition, said the international community should act against his country of origin.
Zarni's remarks come after the UN released a report earlier this week documenting mass gang rapes, killings — including of infants and young children — brutal beatings and disappearances committed by Myanmar state forces. In its report, UN investigators said such violations may have constituted crimes against humanity.
"We have a situation wherein a UN member state run by a Nobel Peace Prize winner, Aung San Suu Kyi, and her partners in power, Burmese military generals…is found by the [most] credible and highest body of human rights authorities in the world to be like Nazi Germany," Zarni said.
"Genocide is what the Nazis did. Genocide is what happened in Rwanda, in Cambodia, or to the Bosnian Muslims."
Zarni underlined that when a case is determined to be "genocidal", the responsibility for dealing with it lies with all UN member states.
"The highest political and moral obligation rests with the [UN] Security Council," he added.
He said setting up an international criminal court as was done for Rwanda or Bosnia would not be enough; the Rohingya minority needs "a protected region where they can live safely and as normal, decent human beings".
The UN Independent International Fact-Finding Mission on Myanmar has called on Myanmar's top military officials, including army commander-in-chief Senior General Min Aung Hlaing, to be tried at the International Criminal Court for genocide committed against Rohingya Muslims.
"My expectation, in an ideal world…[is that] the UN Security Council will authorize some form of intervention so that the atrocities can be stopped and the Rohingya can be given their land back and allowed to live in dignity and in safety," Zarni said.
Sanctions
Zarni said there are now more Rohingya living outside Myanmar than those who are left in the country following decades of violence but especially after a full-scale attack was launched against them in August last year.
Underlining that the international community should impose sanctions on Myanmar's government and army, Zarni pointed out that the exclusion policy against the Rohingya must end.
Rohingya Muslims "are being purged," and the ultimate goal in introducing sanctions against Myanmar should be "to fundamentally change the Burmese state's policies and change the structures [which] have been mobilized by the Burmese military and public opinion makers to repress and persecute and essentially annihilate this population," Zarni added.
The ultimate goal of multiple sanctions should be providing Rohingya "international protection" and creating "an autonomous region where the Burmese military would not be allowed to continue the atrocities," he said.
Solution
Zarni said Myanmar has four major pillars: the military, the Buddhist order, political parties, and the public.
"All four of these major institutions…have categorically rejected the Rohingya. We are telling them they don't belong to Burma, we don't want them in Burma."
Zarni said the solution to the problem does not lie in the country but has to be formulated internationally and within the UN institutions.
 Call for Turkey's assistance
Zarni added that Turkish President Recep Tayyip Erdogan and the Turkish government "have been extremely vocal and supportive of the Rohingya people".
"This is the time for Turkey to show serious moral and political leadership," he said.
Pointing out that the UN Security Council is in a "coma" and "paralyzed" as it cannot resolve the problems, Zarni emphasized that Turkey can really help in Myanmar's case by "leading to form a coalition of Muslim and non-Muslim governments that accept that this is genocide and [say] we must not be bystanders to genocide".
He said there are more than 500,000 Rohingya trapped in Myanmar and they can be driven out any time, adding it is the time to act and to form a coalition.
"My appeal is not to the Burmese people. My appeal is to the Islamic world as well as non-Islamic communities to help the Rohingya.
"Because this is not just about Muslim people. They are human beings. But we, Burmese, in my country treat them like [they are] less than animals."
On Aug. 25, 2017, Myanmar launched a major military crackdown on the Muslim ethnic minority, killing almost 24,000 civilians and forcing 750,000 others, including women and children, to flee to Bangladesh, according to the Ontario International Development Agency.
The Rohingya, described by the UN as the world's most persecuted people, have faced heightened fears of attack (T/RS5/RS1)
Mi'raj Islamic News Agency (MINA)