KING SALMAN VISIT TO THE UNITED STATES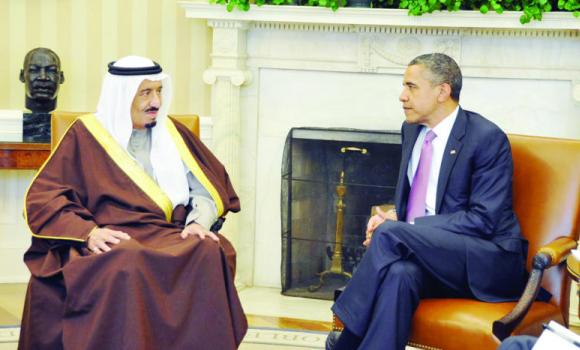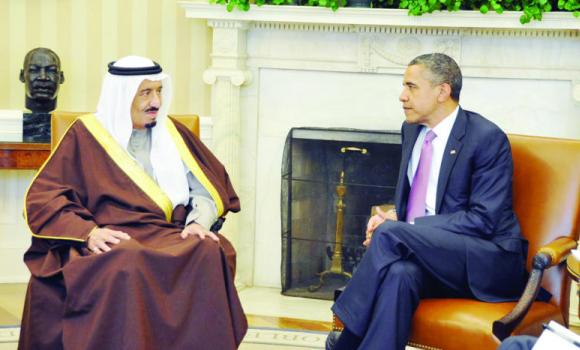 Washington, 20 Dzulqa'dah 1436/6 September, 2015 (MINA) – Custodian of the Two Holy Mosques King Salman's visit to the United States is eventful and will be a turning point in further strengthening and solidifying the excellent bilateral relations.
From a business point of view, King Salman's visit is significant given the billions of dollars worth goods and services that are exported between the two countries and is highlighted by the presence of many top Saudi businessmen and businesswomen during this trip.
The successful outcome can be gauged from the fact that for over 80 years the United States and the Kingdom of Saudi Arabia have enjoyed a strong relationship based on mutual respect and common interests, Arab News quoted by Mi'raj Islamic News Agency (MINA) as reporting.
The trade and business links between Saudi Arabia and the United States, especially, have been deep and as old as the establishment of the modern Kingdom of Saudi Arabia in 1932.
During the past 10 years, bilateral trade between the two countries has increased from $26 billion to $74 billion.
Some 120 US companies entered the Saudi market last year alone.
Saudi Arabia plans to invest more than $150 billion over the next two decades to upgrade this infrastructure, and American firms hope to be part of these projects.
The demand for American cars, aircraft, machinery, renewable energy technologies and large-scale infrastructure is strong and growing.
US exports to Saudi Arabia exceeded $35 billion in 2014, including direct exports of $19 billion (a 76 percent increase since 2009) and roughly $2 billion in services exports (engineering, procurement and construction, design, financial and legal).
Indirect exports and other goods and services were valued at an additional $15 billion.
The bilateral Trade and Investment Framework Agreement provides a forum for the United States and Saudi Arabia to explore ways to advance economic relations.
Among other successes, Saudi Arabia has followed up on its commitment to improve its intellectual property rights regime since being removed from the United States Trade Representative's Special 301 Watch List in 2010.
Continual improvements in its intellectual property rights regime facilitate the Kingdom's efforts to develop a diversified knowledge economy and improve the investment climate for US businesses.
As US oil and gas production have increased over the past few years, and as Saudi Arabia works to diversify its energy mix and improve energy efficiency, the longstanding bilateral cooperation on energy issues is getting stronger, not just on conventional energy market issues, but also energy efficiency, renewable and other alternative energy sources, and science and technology research.
Saudi Arabia has also purchased tens of billions of dollars worth of advanced US weapons over the years. Just as importantly, Joseph W. Westphal, US ambassador to Saudi Arabia, reiterated earlier that the US-Saudi trade is around $70 billion, and Saudi Arabia is America's 9th largest trading partner worldwide.
The US remains Saudi Arabia's largest trading partner, with US exports to the Kingdom growing by 76 percent since the beginning of President Obama's administration in 2009.
The Trade and Investment Framework Agreement, signed in 2003, provides a forum for the United States and Saudi Arabia to explore ways to advance economic relations, and less than a year ago an Open Skies Agreement was signed.
By its current standing, Saudi Arabia can enhance its role in the G-20 by continuing its efforts to sustainably grow its economy and continue to be among the top 20 economies in terms of size and importance.
Saudi US relationship is more than just trade. It is a partnership. Saudi Arabia and the United States are also major investors, says John Sfakianakis, Middle East director at Ashmore Group.
The Motiva Refinery in Port Arthur Texas, a joint venture between Shell and Saudi Aramco, has the largest crude oil processing capacity of any refinery in the United States.
Last year, the US Export Import Bank signed its largest direct loan, at just under $5 billion for the Sadara chemical company, a joint venture between Saudi Aramco and Dow Chemical that will create thousands of jobs in both the Kingdom and the United States.
Saudi Arabia has an ambitious goal of delivering nearly half of its energy from alternative sources, with nearly one-third of that from solar. US solar firms eye these projects.
All in all, "the Saudi-US economic ties, especially, are poised for strong growth, stronger than ever," adds Sfakianakis. (T/Imt/R04)
Mi'raj Islamic News Agency (MINA)