Concrete Plans Demanded for Rohingya Crisis Resolution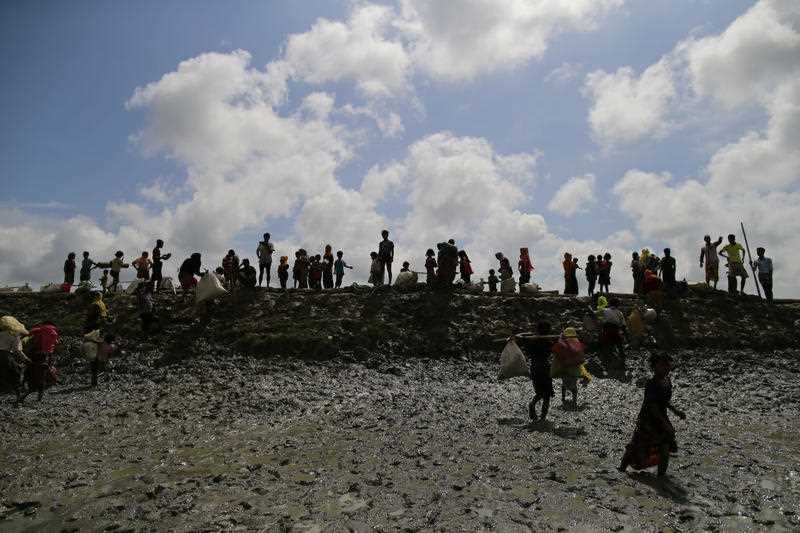 Ankara, MINA — The international community should put forward concrete plans to resolve the Rohingya crisis, Anadolu Agency reported, citing head of a Rome-based human rights group.
"All evidence on what to be done are available. All obligations in front of the needs are clear," said Gianni Tognoni, the secretary general of the Permanent Peoples' Tribunal (PPT).
He welcomed the U.S. House of Representatives' recent vote on Rohingya genocide.
The U.S. House of Representatives approved a resolution by a vote of 394-1 on Dec. 14 affirming "the Burmese military's actions were genocide against the Rohingya people."
Earlier this year, a UN fact-finding mission on Myanmar also found the military guilty of genocide and crimes against humanity including rape, gang rape, sexual slavery, forced nudity, mutilations, torture, persecution, and enslavement.
The U.S. lower house's decision "is definitely an event which must be hailed as a potentially critical step forward in the political, even more than in juridical sense in the international scenario," Tognoni said.
"All words have been said," he said and called on the U.S. and other global actors should act for the resolution of the crisis.
He termed the role of the International Criminal Court as "very significant and mandatory" in this regard.
He said all political groups "who have recognized the gravity of the sufferings, and are therefore perfectly aware of what could and should be done now […] could find an agreement to act."
International organizations such as European Union, ASEAN, OIC, as well as nations "must translate their awareness and obligations into concrete plans", Tognoni added.
Any delay to take global action against the "brutality" in Myanmar, where "the process of genocide is ongoing," must be considered as "expression of impunity" as well as "an aggravation of the intolerable sufferings, which all the field missions in the concerned areas have documented," the head of the rights group said.
'CRITICAL TEST'
"We are facing a critical test which has global implications. Do human and people's rights have a place, beyond the declaration of principles?" Tognoni questioned, admitting that taking such a decision "is not easy for economic, and political interests and geopolitical equilibria."
He mentioned that the PPT had gave a verdict during its Kuala Lumpur session in September 2017 that the attacks on Rohingya in Myanmar was a "massacre", "tragic violations of fundamental rights", and a "genocide."
Some global actors, including the U.S., was reluctant to acknowledge the attacks on Rohingya as a "genocide" because of political reasons, he underlined.
Tognoni expressed hope that "most urgent" measured will be taken in order to assure the protection of the Rohingya.
The Rohingya, described by the UN as the world's most persecuted people, have faced heightened fears of attack since dozens were killed in communal violence in 2012.
According to Amnesty International, more than 750,000 Rohingya refugees, mostly women and children, have fled Myanmar and crossed into Bangladesh after Myanmar forces launched a crackdown on the minority Muslim community in August last year.
Since Aug. 25, 2017, nearly 24,000 Rohingya Muslims have been killed by Myanmar's state forces, according to a report by the Ontario International Development Agency (OIDA).
More than 34,000 Rohingya were also thrown into fires, while over 114,000 others were beaten, said the OIDA report, titled "Forced Migration of Rohingya: The Untold Experience."
Some 18,000 Rohingya women and girls were raped by Myanmar's army and police and over 115,000 Rohingya homes were burned down and 113,000 others vandalized, it added.
The UN has also documented mass gang rapes, killings — including of infants and young children — brutal beatings and disappearances committed by Myanmar state forces.
In a report, UN investigators said such violations may have constituted crimes against humanity. T/RS5/RS1)
Mi''raj Islamic News Agency (MI