WIKILEAKS POSTS 70,000 SAUDI SECRET DOCUMENTS ONLINE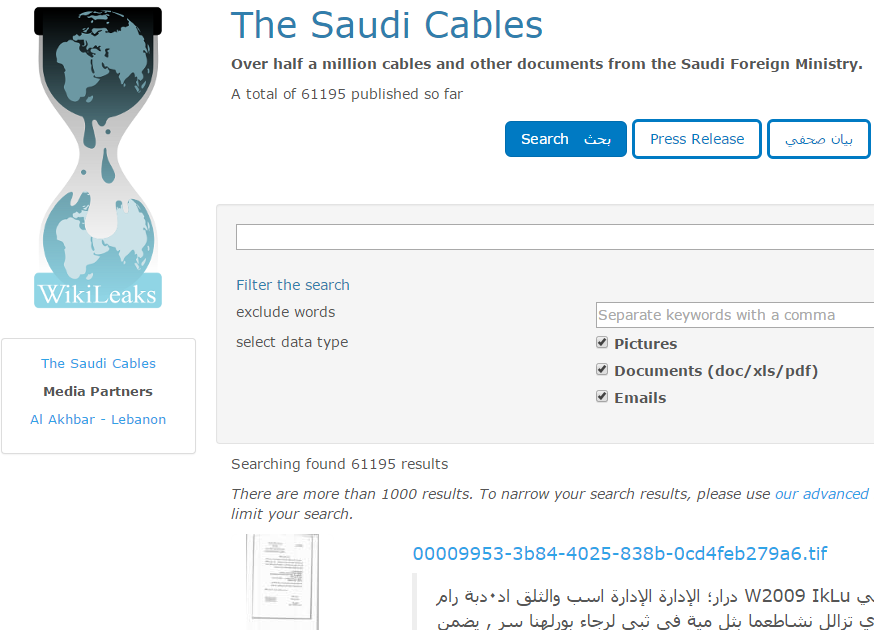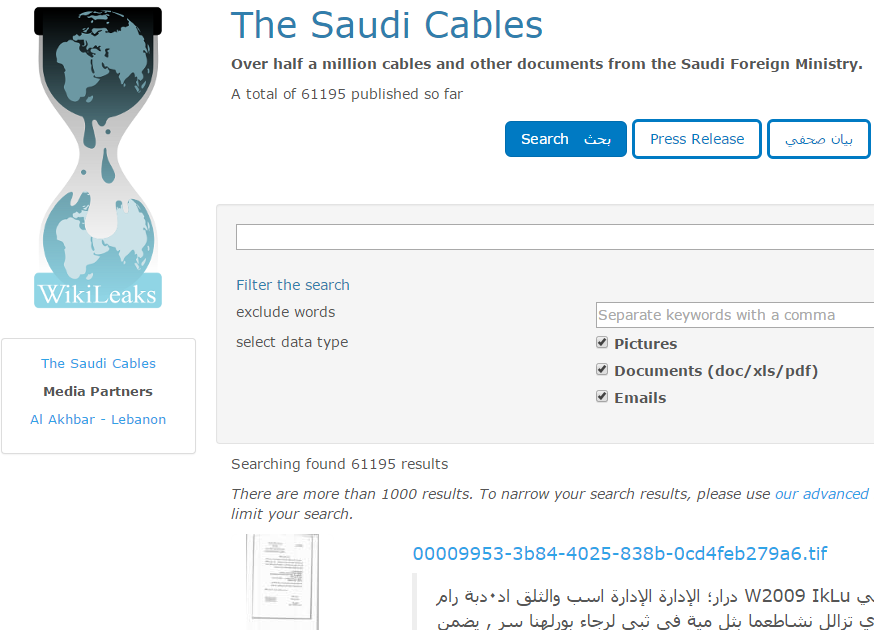 London, 5 Ramadan 1436/22 June 2015 (MINA) – The WikiLeaks website published more than 70,000 diplomatic documents from Saudi Arabia on Friday and promised to publish another half-a-million in the near future, Arabi 21 has reported.
The documents, claimed WikiLeaks, disclose some of the operations of Saudi embassies around the world, Middle East Monitor (MEMO) quoted by Mi'raj Islamic News Agency (MINA) as reporting.
Those to be published in the coming weeks include a number classified as "top secret" which were issued by the interior ministry and information department.
WikiLeaks founder Julian Assange said that the new leaks expose "one of the most ambiguous dictatorships in history."
The new leaks, he said, coincide with the 100th anniversary of the establishment of the Kingdom of Saudi Arabia, "which is a threat to itself and to its neighbours."
WikiLeaks started publishing leaked documents in 2010. It started with American documents and said that it got the Saudi papers from the e-mail correspondence of the Saudi foreign ministry and secret reports.
Friday marks the third year of Assange taking refuge in the Ecuadorian embassy in London. He fears being arrested and deported to Sweden, where he is accused of sexual offences.
View the "Saudi Cables" on WikiLeaks. (T/R05/R03)
Mi'raj Islamic News Agency (MINA)