Why Should Coldplay's Concert in Indonesia Be Rejected?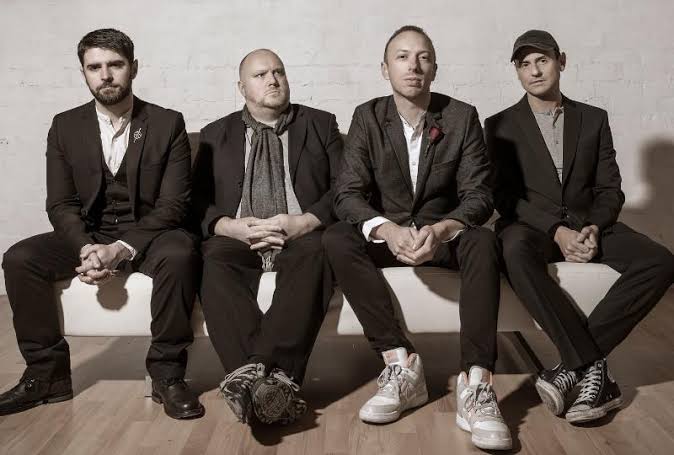 Jakarta, MINA – Coldplay will officially hold a concert in Indonesia. The concert will be held at the Bung Karno Main Stadium (GBK) on November 15 2023.
This Coldplay concert is a concert that some Indonesian people have been waiting for. This can be seen from the 'war' of online ticket purchases. Coldplay have announced their concert ticket prices, starting from IDR 800 thousand to IDR 11 million.
It is known that tickets for the Coldplay concert in Indonesia have been sold out in the sales event for two days. This made a lot of disappointment from a number of people who didn't get it.
Coldplay itself is a rock band from England. The group consists of four members: Chris Martin (vocals), Jonny Buckland (guitar), Guy Berryman (bass), and Will Champion (drums).
The band is considered one of the biggest bands and has millions of fans worldwide. They have also won many music awards, including seven Grammy Awards.
The Coldplay concert, which is planned to be held in Indonesia at the end of 2023, received a positive response from the Minister of Tourism and Creative Economy (Menparekraf) Sandiaga Uno.
Sandi in his opinion, Coldplay music concerts can have a positive impact on the economy, open up business opportunities and can open 4.5 million new, quality jobs in 2024.
Support LGBT
In 2011, Coldplay through their Facebook account made a post inviting fans to listen to the song "Freedom for Palestine". The song is a musical collaboration initiated by the OneWorld movement.
Although Coldplay is considered to support Palestine because of this action, when it comes to LGBT issues, Coldplay openly and actively supports LGBT rights and diversity.
Coldplay have shown their support for the LGBT community through several actions.
Deputy Chairperson of the MUI, Anwar Abbas, emphasized that supporting the holding of the Coldplay concert in Jakarta is tantamount to the nation and the Indonesian government accepting the presence of people fighting for LGBT.
"Because like this, Coldplay is a band with a very strong LGBT color. Meanwhile, in my opinion, LGBT is an attitude and action that is not in accordance with religious teachings while our philosophy, the first precept is Belief in One Almighty God," said Anwar Abbas quoted from Kompas TV, Monday (22/5/2023).
In 2012, Coldplay signed a petition against the death penalty for homosexuals in Uganda. They have also participated in charity events aimed at supporting LGBT rights.
Additionally, in several interviews, members of Coldplay, including vocalist Chris Martin, have voiced their support for equal rights for LGBT people and the importance of respecting individual differences.
They have delivered positive messages about love and acceptance regardless of one's sexual orientation.
Coldplay also often incorporates elements of diversity and inclusive messages in their music. They have released songs that speak of love, acceptance, and against discrimination.
Coldplay's support for LGBT has been appreciated by their fans around the world and has helped spread important messages of diversity, equality, and love without boundaries.
Coldplay's songs don't explicitly promote LGBT messages. However, this group openly declares its support for the LGBT movement.
LGBT rules in Indonesia
The majority of Indonesian people interpret LGBT as a deviation from human nature and nature. Humans are actually created in two types to pair up, namely men and women.
This conception is regulated in Law No. 1 of 1974 concerning Marriage. Marriage in Article 1 states only between men and women, which indirectly contradicts Indonesian law.
LGBT itself stands for Lesbian, Gay, Bisexual and Transgender. This term is used to refer to a group of sexual identities and orientations that differ from human nature in general.
Sexual orientation is a person's tendency to direct their romantic, emotional, and sexual attraction towards men, women, or a combination of both.
Meanwhile, for people who are infected with LGBT, he consciously violates the instinct of sexual orientation as a human being who lives in pairs. LGBT people actually like their own kind.
In Indonesia, the rules regarding the prohibition of LGBT are explicitly contained in the Criminal Code, as quoted from the Hukum Online page ( Hukumonline.com ).
Article 292 of the Criminal Code stipulates a prohibition against adults who commit obscene acts with other people of the same sex who they know or reasonably suspect are immature.
The prohibition in this article is further explained in Article 495 paragraph (1) of the Criminal Code Bill with an age limit, namely only being punished if it is committed against a person under the age of 18.
In addition, Article 495 paragraph (1) of the Criminal Code Bill contains criminal sanctions. The sentence originally charged was imprisonment for a maximum of 5 years, to a maximum imprisonment of 9 years.
In its development, there is an additional new paragraph in the form of a criminal threat that does not only apply to underage obscene acts, but also to someone who commits an unlawful act against a person over 18 years of age.
In any religious context, there is no single religion in Indonesia that legalizes LBGT. Be it Islam, Christianity, Hinduism, and Buddhism.
As a nation and country where the majority of the population is religious, content and promotions related to LGBT are clearly contrary to what religion believes and regulates.
Coldplay won't promote LGBT?
Some people believe that Coldplay will not promote LGBT in Indonesia. Including, several office holders also want to convince the MUI regarding this matter.
In this context, Indonesia cannot surrender the future of its nation, athrough its youth, to this big gamble.
Even though, for example, in the initial agreement there would be no promotion of LGBT, either through attributes or direct invitations, that doesn't mean it's safe.
In fact, no one can be certain that Coldplay will not promote LGBT. Thus, the steps taken by the MUI to reject the Coldplay concert in order to fortify the nation's future need to be supported. (T/RE1)
Mi'raj News Agency (MINA)