VEILED MUSLIMS CONSIDER LEAVING FRANCE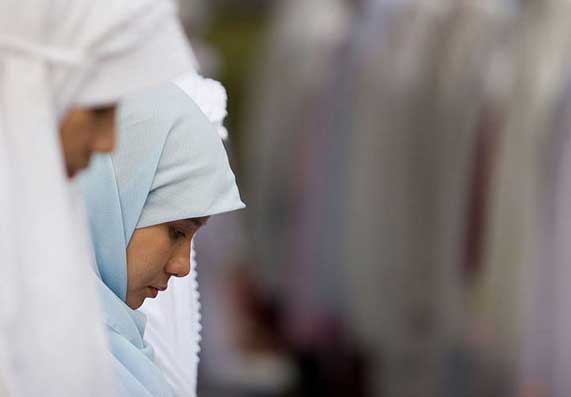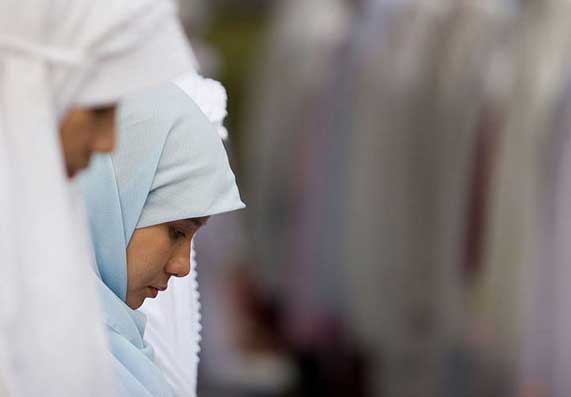 Paris, 28 Dhulhijja 1435/22 October 2014 (MINA) – A decade after a 2004 hijab ban, veiled Muslim women in France have been struggling against misconceptions, rights violation and Islamophobic attack to get social acceptance in the community, with some of them seeing immigration as the only solution for a better life.
"I am telling myself that my future is maybe not here," Sarah B. said in an interview at a fast food restaurant in Paris, Onislam quoted by Mi'raj Islamic News Agency (MINA) as reporting on Tuesday.
"If I cannot be accepted as I am, I will leave. I don't want to fight my whole life to be accepted. I also want to live peacefully and be free like any other woman," she said.
Sarah, who asked not to use her last name because of fear of repercussions, is an 18-year-old native of a Parisian suburb.
The young Muslim said she has given herself five years before she seriously consider leaving France.
"Maybe Canada or England. Or I will simply return to my parents' homeland: Morocco," she added.
Her suffering in her country of birth started after she decided to cover her hair in 2011.
Due to 2004 hijab ban, she takes off her hijab every time she enters the high school where she is pursuing her nursing studies.
"I love France," she said. "It is a country that has offered me a lot but I am also entitled to my freedom. I have the right to be myself.""It hurts," she said, when asked about how she feels when she removes it.
"The first thing when you live here is to feel French, but I don't feel French. The problem is that we will never be seen as French, we are just seen as Muslim," Sarah added.
Sarah's feelings of discrimination and rejection were shared a dozen girls interviewed by Women's eNews.
France is home to a Muslim community of nearly six million, the largest in Europe.
French Muslims have been complaining of restrictions on performing their religious practices.
In 2004, France banned Muslims from wearing hijab, an obligatory code of dress, in public places. Several European countries followed the French example.
France also outlawed the wearing of face-veil in public in 2011. Those who won't remove their veils will have to pay a 150-euro ($190) fine.
Equality
With no official studies on the social impact on hijab ban in France, a Paris-based advocacy group is conducting research that it plans to release in March 2015.
"This work falls on us since we are the ones committed to see the end of that law," said Ismahane Chouder, co-president of the Feminist Collective for Equality.
"No one cared up to now, neither the Ministry of Education, nor the government, not even the human rights groups or women's groups."
Students were not the only victim of hijab ban in France.
In work places, discrimination against veiled Muslim women has been confirmed in several studies over the past decade.
"Most of the interns we had at the CCIF were veiled women," Elsa Ray, the spokesperson at the Collective Against Islamophobia in France, said in an interview in the group's Paris office.
"Because they know that we will accept them without questioning their veil."
Instead of leaving France, some Muslim women have been taking e-jobs where they are hidden from the public or work from behind a screen.
Others choose a more successful trend, launching their own e-marketing sites for different products such as Islamic fashion, halal food industry, cosmetic and beauty, pharmaceutical products and learning games for children.
Nevertheless, immigration seemed the only solution for many Muslim women who faced abuse at the hands of French people, just for donning a hijab.
Laila Glovert, 33, who left France four years ago for London after being hit multiple times with another woman's shopping trolley in the streets of Paris, is one of them.
Leaving her home country, she works as a health advisor in a London clinic to help smokers quit.
"I will never return to France," Glovert, who converted to Islam 13 years ago, told Women's eNews in an email interview.
"The only thing that could take me back is the day my children can no longer deal with the distance. For now, I visit them often and they come see me during holidays."(T/P008/P3)
Mi'raj Islamic News Agency (MINA)