Saudi Arabia Announces Vaccination Rules For Hajj 2017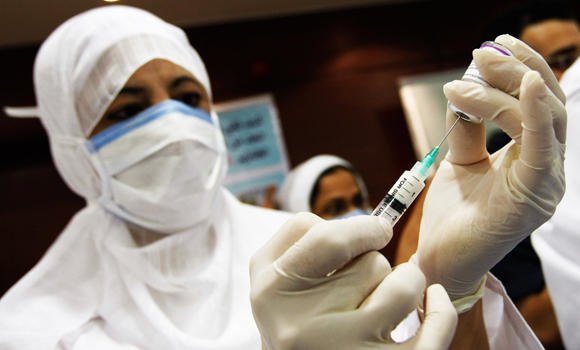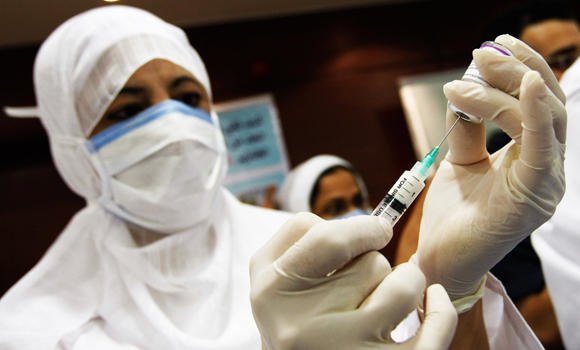 Jeddah, MINA – Saudi Arabia has issued the vaccination and health requirements for pilgrims applying for Hajj visas, according to a Ministry of Health official.
The requirements for this year focus on the likes of the Zika virus, dengue, Middle East respiratory syndrome coronavirus (MERS), yellow fever, cholera, meningitis, polio and vaccination against seasonal influenza.
Vaccination against meningitis is mandatory for all local and foreign pilgrims. The flu vaccine is not compulsory, but it is desirable to take it considering the climate and susceptibility of pilgrims, IINA News reported.
The official advised high-risk patients — those with ailments such as diabetes, hypertension, and renal problems — to take the flu vaccine, which will help them perform their Hajj and Umrah rituals without problems.
In accordance with the International Health Regulations from 2005, travellers arriving from countries at risk of yellow fever transmission must present a valid yellow fever vaccination certificate. The life-long certificate is valid from 10 days after the vaccination date.
Aircraft, ships, and other means of transportation coming from countries affected by yellow fever are requested to submit a certificate indicating that they applied disinfection in accordance with methods recommended by the World Health Organization (WHO).
Regardless of age and vaccination status, proof of receipt of a dose of oral polio vaccine, or inactivated polio vaccine, within the previous 12 months and at least four weeks prior to departure, is required to apply for an entry visa to Saudi Arabia for travellers arriving from countries including Afghanistan, Nigeria and Pakistan.
The polio vaccine is also required of pilgrims from states no longer affected by the infectious disease, but which remain vulnerable to reinfection. These include Cameroon, Central African Republic, Chad, Guinea, Laos, Madagascar, Myanmar, Niger, Ukraine, Democratic Republic of Congo, Equatorial Guinea, Ethiopia, Iraq, Kenya, Liberia, Sierra Leone, Somalia, South Sudan, Syria, and Yemen.
Dominique Legros, a WHO cholera expert, said in Geneva last week that the Kingdom has taken adequate preventive measures to combat communicable diseases during the annual pilgrimage.
The Ministry of Foreign Affairs has sent out circulars to all its missions abroad regarding the rules.(T/R04/RS5)
Mi'raj Islamic News Agency (MINA)