PALESTINIAN STONE-THROWERS FACE 20 YEARS IN ISRAEL PRISON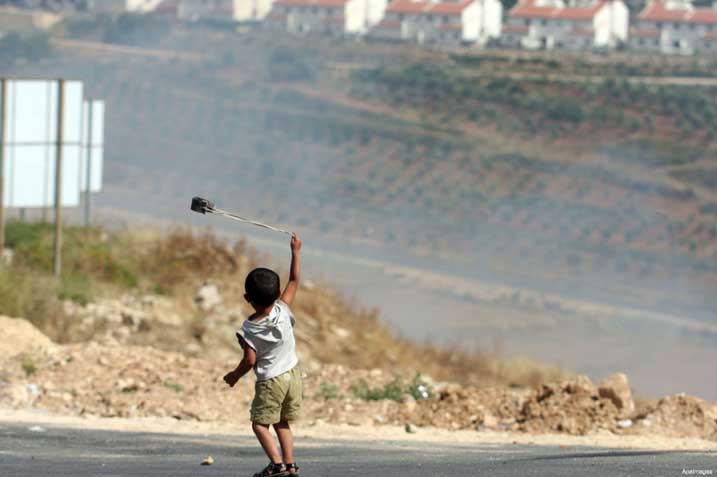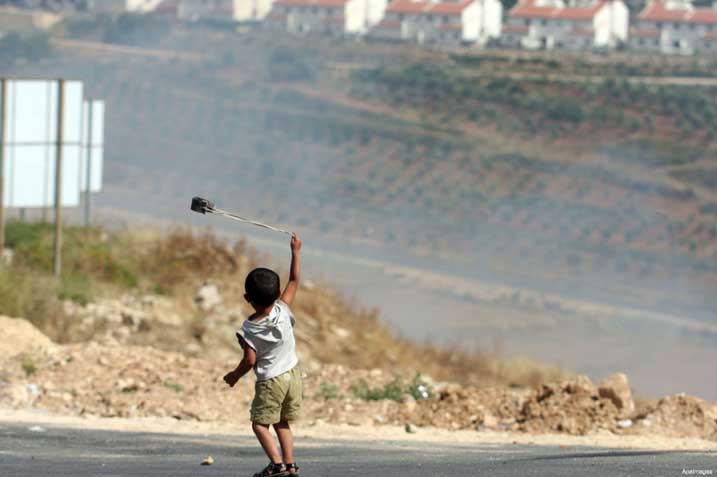 Al-Quds/Jerusalem, 10 Muharram 1436/3 November 2014 (MINA) – Israeli cabinet on Sunday approved an amendment to the Israeli penal code to enable more severe punishment against Palestinians convicted of involvement in stone-throwing attacks against Israeli targets.
The new sections, which will be added to the Israeli penal code, would allow the imposition of a prison sentence up to 20 years for those convicted of throwing stones or other objects at Israeli vehicles, according to Middle East Monitor (MEMO) reports quoted by Mi'raj Islamic News Agency (MINA), Monday.
"Israel is strongly acting against terrorists, against who throw stones, Molotov cocktails and fireworks," Israeli Prime Minister Benjamin Netanyahu said at the weekly cabinet meeting.
Netanyahu went on to say that the new legislation aims to restore what he called "peace to all parts of Jerusalem."
"We will dedicate massive force and an aggressive legislation to restore quiet and security to every part of our capital," he added.
The new code would slap an imprisonment sentence of ten years against whoever throws stones or other objects at vehicles and 20 years for doing so with the view of exposing passengers to danger.
The law would also allow the slapping of a jail sentence up to five years against whoever throws rocks at police cars in order to obstruct the work of Israeli police.
In recent months, Israeli cars and light rail trains have become frequent targets of Palestinian stone-throwers.
Tension has run high in Jerusalem since the July abduction and murder of a Palestinian teenager in the Shuafat district by Israeli settlers, which had sparked confrontations between Palestinian residents and Israeli troops.
Confrontations intensified during and after Israel's recent 51-day military onslaught on the Gaza Strip in July and August.
The situation in East Jerusalem has been further aggravated by frequent visits by groups of extremist Jewish settlers to the Al-Aqsa Mosque complex, where they are frequently seen performing Talmudic rituals.
Israel occupied East Jerusalem during the 1967 Middle East War. It later annexed the holy city in 1980, claiming it as the capital of the self-proclaimed Jewish state a move never recognized by the international community.
Sacred to both Muslims and Jews, Jerusalem is home to the Al-Aqsa Mosque, which for Muslims represents the world's third holiest site.
Jews refer to the area as the "Temple Mount," claiming it was the site of two prominent Jewish temples in ancient times.
International law views the West Bank and East Jerusalem as "occupied territories," considering all Jewish settlement building on the land to be illegal. (T/P002/P3)
Mi'raj Islamic News Agency (MINA)