Netanyahu Reiterates Opposition to French Peace Conference Initiative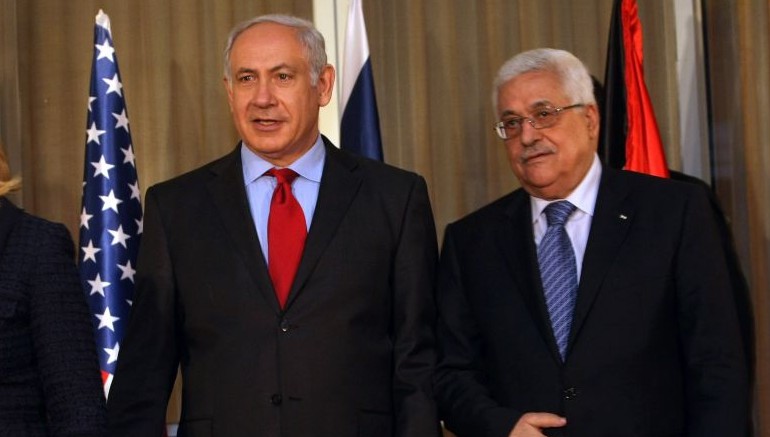 Bethlehem, 16 Sya'ban 1437/24 May 2016 (MINA) – Israeli Prime Minister Benjamin Netanyahu reiterated on Monday his rejection of a French initiative for an international peace conference to solve the Israeli-Palestinian conflict, stating once again that he would only consider "direct negotiations" with Palestinian leadership without Palestinian preconditions.
"Peace just does not get achieved through international conferences, UN-style," Netanyahu said following a meeting with French Prime Minister Manuel Valls. "It doesn't get to fruition through international diktats or committees from countries around the world who are sitting and seeking to decide our fate and our security when they have no direct stake in it."
"You said that direct talks are very difficult right now," Netanyahu added, speaking to Valls.
"And you're right. They are, but they're the only way to proceed towards peace."
Netanyahu has repeatedly opposed France's efforts this year to organize a peace conference which will reportedly aim f or the establishment of a future Palestinian state along 1967 borders and a shared capital of Jerusalem, Ma'an was quoted by Mi'raj Islamic News Agency (MINA) as reporting on Monday.
Members of the Middle East Quartet — the UN, the European Union, Russia and the United States — as well as members of the Arab League and other nations are set to work together starting in late May or early June on a number of aspects of the Palestinian-Israeli conflict, including economic development, security, and incitement.
Israeli and Palestinian authorities would only be included in the peace process starting in the fall.
Netanyahu's precondition
On Monday, Netanyahu urges Valls to "encourage (Palestinian President Mahmoud) Abbas to accept this French initiative: direct negotiations without preconditions, between the Israeli prime minister, the Palestinian president in Paris."
However, Netanyahu demanded that these hypothetical negotiations be based on the precondition of "two states for two peoples, a demilitarized Palestinian state that recognizes the Jewish state."
Netanyahu also echoed past comments on his willingness to immediately enter direct negotiations with Abbas.
"I'm ready to clear my schedule and fly to Paris tomorrow — well, I think tomorrow we're expanding the government, but the day after tomorrow, Manuel,"
Netanyahu said. "And it's an open offer. I will clear my calendar, and I hope that this is taken up by you and by the Palestinians."
In a visit to Israel and the occupied West Bank last week, French Foreign Minister Jean-Marc Ayrault made a barbed allusion to Netanyahu's recurring affirmation that Abbas was always welcome to meet with him, saying that words "weren't enough."
"I know his (Netanyahu's) stances," Ayrault said at the time. "He has one option, which is direct negotiations. I note that this option is blocked."
Ayrault also warned that an upcoming report from the Middle East Quartet, which is expected to form a basis for the peace initiative, would likely not sit well with Netanyahu.
"I told Mr. Netanyahu: 'Do not expect praises.'"
The Palestinian Authority has expressed hope for the initiative, and in April shelved the submission of a new anti-settlement resolution to the UN out of fear that doing so could thwart progress of new French proposals.
All past efforts towards peace negotiations have failed to end the decades-long Israeli military occupation or bring Palestinians closer to an independent contiguous state.
The most recent spate of negotiations led by the US collapsed in April 2014.
Israel claimed the process failed because the Palestinians refused to accept a US framework document outlining the way forward, while Palestinians pointed to Israel's ongoing settlement building and the government's refusal to release veteran prisoners.
A number of Palestinian activists have criticized pushes for a two-state solution as unsustainable and unlikely to bring durable peace, proposing instead a binational state with equal rights for Israelis and Palestinians. (T/R07/R01)
Mi'raj Islamic News Agency (MINA)