IRAN READY TO BOOST PARTNERSHIP WITH ARABS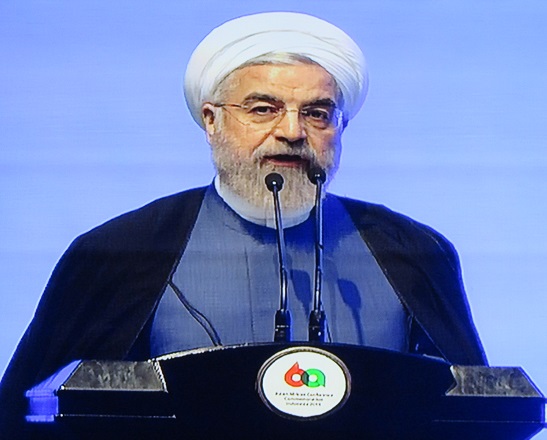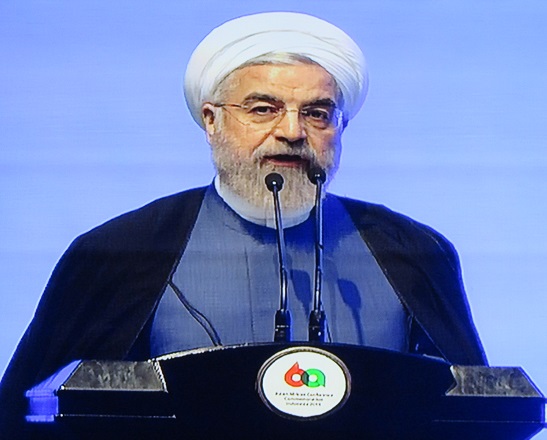 Jakarta, 3 Rajab 1436/22 April 2015 (MINA) – Iranian President Hassan Rouhani states his readiness to cooperate with Arab neighbors in promoting peace despite current conflicts in the middle east countries.
In his speech at Leaders Summit of the 60th Asian-African Conference Commemoration in Jakarta on Wednesday, Rouhani said he is inspired by the Bandung spirit of this conference to promote regional cooperation and interactions among neighbors.
"Under such framework, the Islamic Republic of Iran is prepared to strike partnership with its neighbors including its Arab neighbors," he said in front of leaders.
Commenting on the latest strike in Yemen, Rouhani hopes countries would support peace instead bloodshed and killing innocent people.
He also expressed his concern on humanitarian crisis among people nowadays. "Terrorism and extremism are now spread in many parts of Asia and Africa. Extremist terrorist, particularly in Iraq and Syria and some African countries, resort the most barbaric methods to kill innocent women, men and children on a daily basis for their own vicious..," he said.
He also stated those extremists enjoy the intelligence, logistic and financial support of some regional and international players to achieve their illegitimate goals.
"This is while, their sponsors ignore the fact that the continuation of instability in the crisis-hit areas will bring insecurity throughout the whole world including their own countries.
According to Indonesian Foreign Ministry this conference attended by 2 deputy prime ministers, 34 ministers, 15 vice ministers, and 39 head of delegations of Asian-African countries.(L/R04/R03)
Mi'raj Islamic New Agency (MINA)