EGYPT CALLS FOR JOINT ARAB MILITARY FORCE AT SUMMIT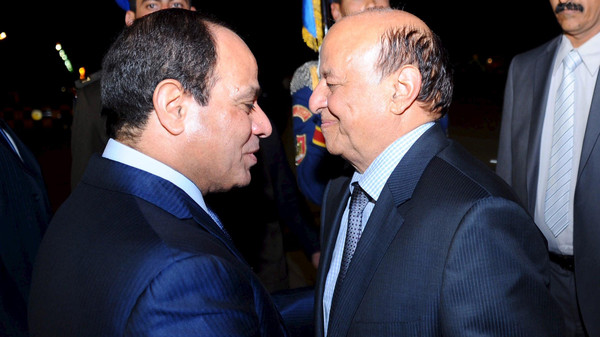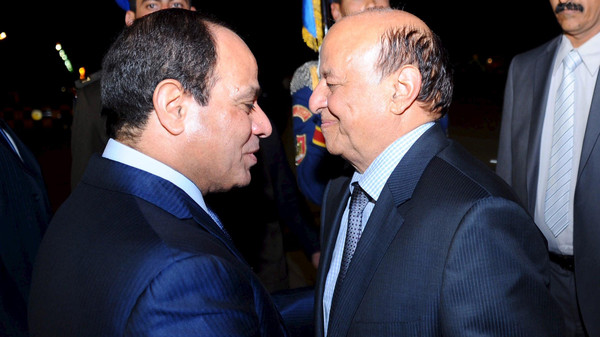 Sharm El-Sheikh, Egypt, 9 Jumadil Akhir 1436/29 March 2015 (MINA) – Egypt's president has renewed calls for the creation of a joint Arab military force as it and other countries launch airstrikes against Iran-backed Houthi militias in Yemen.
Egyptian President Abdel-Fattah al-Sisi made the comment Saturday while addressing a summit of Arab leaders in the Red Sea resort town of Sharm el-Sheikh, Al Arabiya quoted by Mi'raj Islamic News Agency (MINA) as reporting.
Saying that the crises in the Middle East and North Africa region have reached an unprecedented danger, Sisi said he "backs calls for a unified Arab force" to confront regional security threats.
Sisi added that there is an urgent need to filter the religious rhetoric of extremism, emphasizing the need to support the elected, legitimate Libyan government.
The president also reiterated that Egypt's participation in the Saudi-led coalition was 'imperative,' after meddling there by a foreign power – a thinly veiled reference to Iran, adding that it aims to preserve Yemen's unity.
The campaign of airstrikes by the Saudi-led coalition was in response to a power grab in the impoverished nation by Iranian-backed Shiite rebels known as the Houthis.
Iran and the Houthis deny that Tehran arms the rebel movement.
Sisi also said Arab countries are facing an unprecedented threat to their stability and identity.
Sisi met with Saudi Arabia's King Salman and Yemen's embattled President Abdrabbo Mansour Hadi before the summit.
The 26th Arab League summit began on Saturday.
Also adressing the summit, King Salman vowed that the military intervention his country is leading against Shiite rebels in Yemen will continue until it brings "security" to the Yemeni people.
The campaign "will continue until it achieves its goals for the Yemeni people to enjoy security," the king said.
Earlier on, Kuwaiti Emir Sabah al-Ahmad al-Jaber al-Sabah told a contingent of Arab leaders that the Iran-backed Houthi militia in Yemen poses a threat on the region.
"Rapid developments underway in Yemen pose a threat to our security," said al-Sabah during his opening speech, adding that Saudi Arabia and GCC countries had a right to defend their countries.
Al-Sabah also emphasized on the need to find a solution for the conflict in Libya. He then renewed calls for the establishment of a Palestinian state, with Jerusalem as its capital.
Meanwhile, Qatari Emir Sheikh Tamim bin Hamad al-Thani in his address to summit attendees blamed Houthi rebels and ex-president Saleh for the ongoing crisis.
Tamim said Houthi militias should disarm and recognize the legitimacy of Yemen's President Hadi.
In the same vein, Tunisian President Beji Caid Essebsi welcomed the counter offensive against the Houthis in Yemen.
In his address at the Arab League summit, Palestinian President Mahmoud Abbas slammed what he called Israeli violation of international law by building settlements and the repeated attacks on religious houses of worship.
"Since the Oslo Accords, Israel has violated agreements," Abbas said as quoted by the Jerusalem Post. "Once it ceases to violate these agreements, we will also go back to the agreements."
U.N. Secretary General Ban Ki-moon also addressed the summit.
State television broadcast footage showed Hadi arrival at the summit venue, the Red Sea resort of Sharm El-Sheikh, where he was greeted by Egyptian President Abdel Fattah al-Sisi.
The two-day summit is being held just a few days after a Saudi-led regional coalition launched a military campaign "Operation Decisive Storm" against the Iran-backed Shiite Houthi rebels who have taken control of major cities in the West of Yemen.
Hadi had arrived in Riyadh on Thursday the same day the air strikes were launched.
Several heads of states, including Palestinian president Mahmoud Abbas, Somali president Hassan Sheikh Mohamud and Sudanese president Omar Al-Bashir, have already arrived in Egypt and many others are expected to arrive today.
The summit is also expected to focus on creating an Arab military force to fight against extremist militants or their rival Iran, a project foreign ministers have already signed a draft agreement in the Arab League meeting on Thursday.
The ministers called on the leaders of the Arab League's 22-member nations to meet within a month to lay out the details of the military force such as budgeting.
The chaos in Libya and the Islamic State of Iraq and Syria (ISIS) will also be on top of this year's agenda. (T/P001/P3)
Mi'raj Islamic News Agency (MINA)