WORLD HALAL SUMMIT KICKS OFF IN MALAYSIA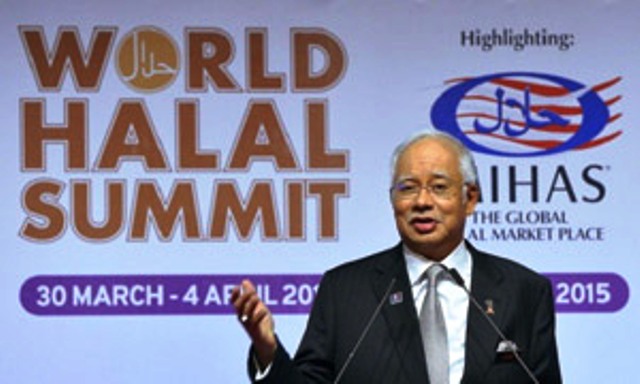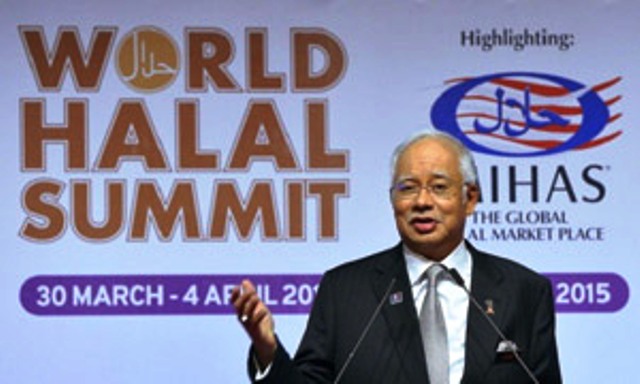 Kuala lumpur, 13 Jumadil Akhir 1436/2 April 2015 (MINA) – Welcoming delegates from various Muslim countries, Malaysia opened the 12th edition of its halal summit on Wednesday, April 1, with the aim of setting global halal standards for more investments in the thriving $1 trillion industry.
"We are in need for closer international collaboration and also to improve the perception of hlal certification," Malaysia's International Trade and Industry Minister Datuk Seri Mustapa Mohamed was quoted by The Rakyat Post on Wednesday, April 1.
"We need to sit down and find a way on how we can coordinate to get the standards be accepted throughout the world," OnIslam quoted by Mi'raj Islamic News Agency (MINA) as reporting.
Calling for setting global halal standards, delegates from several Muslims countries warned that different halal standards would be counterproductive for the booming halal industry.
"I believe that there is sufficient infrastructure to form a supreme council to coordinate this issue," Turkey's Minister of Custom and Trade Nurettin Canikli said.
"I believe that no country should say 'The rules I'm applying at a national level are the best.
"I believe regulation and coordination can be conducted under the auspices of an Islamic organisation, we can established it at a regional level first and then transform it into a global body."
The booming halal industry is expected to grow from about $1 trillion in 2012 into a $1.6 trillion industry by 2018, according to DinarStandard, a research firm specializing in Muslim markets.
"The halal industry is quickly becoming a global aspect and is attracting many non-Muslim consumers because of its guaranteed safety and quality," United Arab Emirates Minister of Environment and Water, Dr Rashid Ahmed Mohamed Fahad said.
"We should engage all parties to globalise our halal system. The Organisation of Islamic Conference has the capability of engaging that."
This year's WHC coincides with the Malaysia International Halal Showcase (MIHAS) or the Golbal Halal Market Palace which will be held between April 1-4 at Kuala Limpur convention centre, KLCC.
More than 20,000 visitors from 70 countries attended last year's MIHAS.
Demand and Supply
Despite the growth of the halal industry, Malaysia's industry minister Mustapa stated that there is still a big gap between the demand and supply.
"A study on our side has shown that the demand is so huge that currently we are now only meeting 20% of the demand for halal products in terms of the food sector," Mustapa said.
"Beyond food, there are also halal medical and tourism services where these are the areas we can all collaborate."
On its part, the Department of Trade and Industry (DTI) said that it mulls taping into the growing halal industry.
"This is a great opportunity for the Philippines to enter the billion-dollar halal industry," Trade Undersecretary Prudencio Reyes Jr. was quoted by GMA news online.
"Mindanao could be a potential producer of tuna, sardines, banana, coconut, fruits and, most especially, poultry and livestock products due to its advantage as bird flu- and FMD-free island… in the BIMP-EAGA (Brunei-Indonesia-Malaysia-Philippines East Asean Growth Area),"
The concept of halal, — meaning permissible in Arabic — has traditionally been applied to food.
Muslims should only eat meat from livestock slaughtered by a sharp knife from their necks, and the name of Allah, the Arabic word for God, must be mentioned.
Now other goods and services can also be certified as halal, including cosmetics, clothing, pharmaceuticals and financial services.
(T/P007/P3)
Mi'raj Islamic News Agency (MINA)