WIDESPREAD ANGER AFTER THE WITHDRAWAL OF BID TO SUSPEND ISRAEL FROM FIFA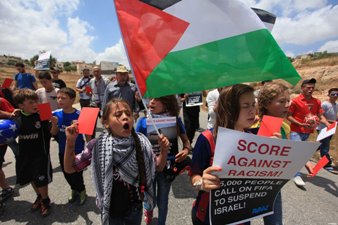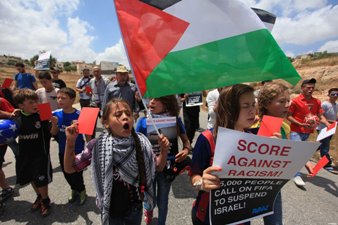 Ramallah, 13 Shaban 1436/31 May 2015 (MINA) – A Palestinian, European and international wave of outrage erupted yesterday as soon as the Palestinian Football Association (PFA) had dropped its bid to suspend Israel from FIFA, Quds Press reported.
PFA chief General Jibril Rajoub, a senior Fatah and PA official, withdrew the bid hours before the congress of FIFA members in Zurich. It is widely believed that the bid would have been successful, Middle East Monitor (MEMO) reports as quoted by Mi'raj Islamic News Agency (MINA).
In response to this measure, popular campaigns on social media were launched, calling for Israel's expulsion from FIFA due to its racist policies.
One of the social media campaigns, which collected signatures through Avvaz, collected over 50,000 signatures within a few hours.
Two demonstrations which called for Israel's expulsion managed to reach the meeting hall of the FIFA members in Zurich. They demanded a ban of Israeli teams from football stadia all over the world.
One activist, Wisam Abul-Haijaa, commenting over the measures on Facebook wrote: "We have to tell the Palestinians frankly that Al-Rajoub's step was a blow to all the popular efforts made to isolate Israel."
He added poignantly that: "The real representatives for Palestine are those who continue putting pressure on the Israeli occupation aiming to isolate it, not those who throw the lifeboat for it." (T/P002/NMT)
Mi'raj Islamic News Agency (MINA)