UK MUSLIMS, POLICE FIGHT DOMESTIC ABUSE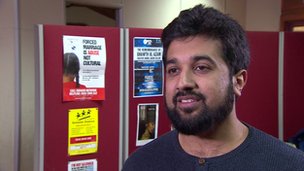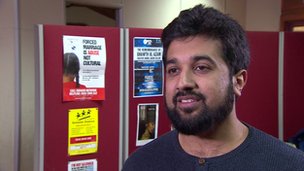 London, 19 Jumadil Awwal 1436/10 March 2015 (MINA) –  Tackling domestic violence among UK Muslims, an East London mosque has joined up forces with Metropolitan Police to raise awareness about the issue, offering counseling to Muslim women.
"Today we have told the men to pray in another room and converted the worship hall for ladies to come and attend the workshop," one of the organizers, Adnan Sohail from Minaj Ul Quran mosque said, On Islam quoted by Mi'raj Islamic News Agency (MINA) as reporting.
Sohail was talking about the women-only workshop that was held in the main prayer hall, where men usually gather for daily prayers.
Co-organized by police and Minhaj Ul Qur'an mosque in Newham for the first time, the workshop targeted women from South Asian communities who suffer cultural restrictions.
Facing difficulties on seeking help due to a culture of shame and honor, women at the mosque were encouraged to talk freely, ask questions, and gather information about the controversial topic.
"By holding it in a mosque women feel safe to come out and talk about domestic abuse because they feel they're not going against their religion," one of the attendees echoed other women's feelings.
Although Islam strongly condemns and opposes all forms of violence, especially against women, marital abuse has been an issue which communities across the UK have seldom addressed, either because of fear of stigmatization or cultural indoctrination.
According to a recent study, incidents with a female victim and male perpetrator represented 87% of all incidents of domestic abuse reported in 2005–2006.
Britain is home to a sizable Muslim minority of nearly 2.7 million, based on the country's latest census in 2013.
"Extra Support"
Citing various obstacles that deter Muslim women from reporting domestic violence, activists argued that victims need "extra support".
Language barrier is among these obstacles in a community that uses English as a second language.
"If you don't understand the language you won't know your rights," Shagufta Nasreen, director of Skills Rethink who provide ESOL (English for Speakers of Other Languages) classes for women from these communities, said.
In the broader community, two women are killed/week by a current or former male partner, according to the national charity, Women's Aid.
Moreover, one incident of domestic violence is reported every minute.
Highlighting the importance of engaging with the community for support, Chief Inspector Shabnam Chaudhri cited an incident in which the victim endured two decades of domestic abuse.
"I would get kicked, punched and dragged by my hair. One time he pinned me down and repeatedly smashed the phone on my head," she said.
By not seeking help she "covered up for him and helped him get away with it.
Like many others, the woman blamed "pressure in the community", adding that "you have to keep it hidden to protect the man because he's providing for you and it reflects badly on him to say you're not happy."
In Islam, marriage is a sacred bond that brings together a man and a woman by virtue of the teachings of the Qur'an and the Sunnah.
Each partner in this sacred relationship must treat the other properly and with respect.
Woman is recognized by Islam as the full and equal partner of the man in the procreation of humankind.
By this partnership, she has an equal share in every aspect. She is entitled to equal rights, she undertakes equal responsibilities, and she has as many qualities and as much humanity as her partner.
Moreover, the relations between the spouses in Islam should be based on tranquility, love and mercy. (T/P006/P3)
Mi'raj Islamic News Agency (MINA)