THAI MIGRATION CONFERENCE CLOSES WITH FOCUS ON CAUSE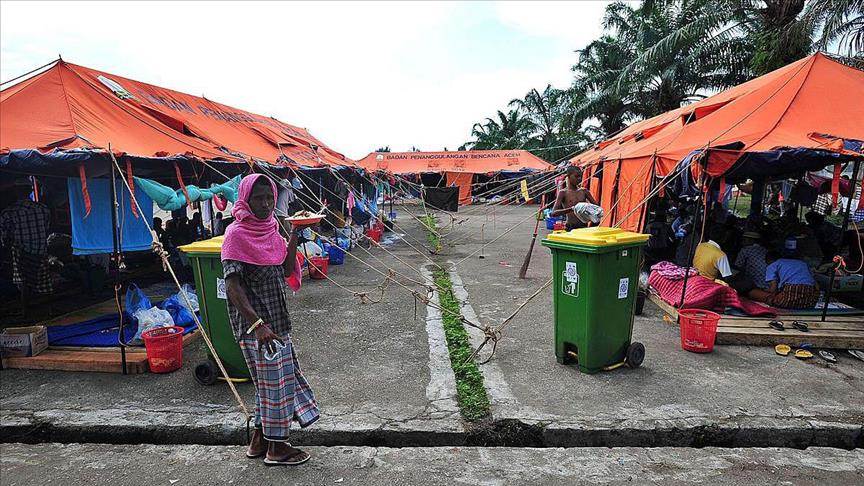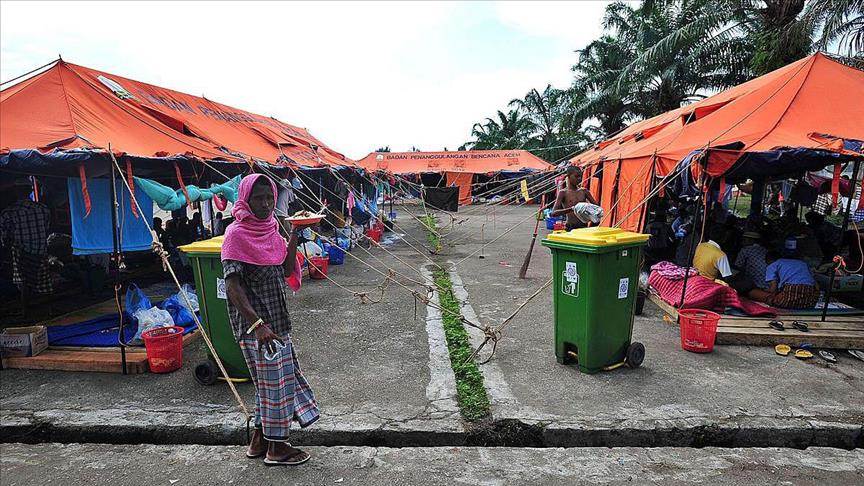 Bangkok, 24 Shafar 1437/6 December (MINA) –  A Southeast Asian migration conference has closed with pledges to fund a regional information campaign aimed at raising awareness among migrants of the hazards of using trafficking networks.
Delegates had previously stated that the meeting must focus on the root causes of migration if it is to avoid such situations as the boat people crisis that swept Southeast Asia earlier this year, Anadolu Agency reports as quoted by Mi'raj Islamic News Agency (MINA).
On Saturday, the Bangkok Post reported Thai Foreign Minister Don Pramudwinai as saying that Thailand has contributed $100,000 (3.6 million baht) to the International Organisation for Migration (IOM) campaign.
"Thailand will also play a leading role in the campaign with the IOM to solve the problem at its root causes," he added.
On Friday, Pramudwinai said that the solution to trafficking must include "prevention" as well as a "cure".
Solutions must "include the promotion of livelihoods at home," Pramudwinai added, so that "refugees are not tempted to go overseas where they face many dangers including trafficking".
Thailand was instrumental in an international crisis earlier this year. The kingdom began to clamp down on people smuggling in its borders leaving thousands of Muslim Rohingya fleeing persecution in Myanmar by boat trapped at sea.
Since then Thailand has carried out arrests countrywide to root out trafficking gangs, some of which saw high-ranking officials hauled in.
At a regional meeting in May, the United Nations High Commissioner for Refugees asked Myanmar to assume its responsibilities to its Rohingya population.
"Addressing the causes of migration will require full assumption of responsibility by Myanmar toward all its people," stated Volker Turk.
"Granting citizenship is the ultimate goal. In the interim, there must be removal of restrictions on basic freedom," he added.
On Friday, the Myanmar representative pledged to the 24 participating countries and organizations at the meeting to take responsibility for its migrant problem, but it did not elaborate on how it would solve concerns directly related to the Rohingya.
Pramudwinai earlier warned that unless such action was taken on these issues, "it is very likely that [such] maritime movements in the Indian Ocean will soon begin again".
The IOM campaign was set up to ensure that those who may become victims of human trafficking rings understand the risks of such networks.
Critics, however, have claimed that it is little more than a campaign by neighbors to scare migrants away from their shores.
Pramudwinai said that relatives will also be the campaign's targets as they normally pay for the migration of family members, many of whom then become enslaved at trafficking camps and held to ransom by traffickers.
He added that it is expected to prevent the movement of irregular migrants, while tackling people traffickers who have set themselves up across Southeast Asia.
The permanent secretary for Thailand's Ministry of Foreign Affairs, Apichart Chinwanno, has claimed that 70 percent of migrants utilizing people smugglers to travel by boat through Thailand are not refugees, but economic migrants.
 Chris Lewa of the Arakan project disagrees, telling Anadolu Agency on Friday that the real number is closer to 50 percent.
Rohingya are denied citizenship by the Myanmar government, despite existing in the country for generations. Around 140,000 of them live in squalid conditions in camps in Arakan State (also known as Rakhine State) in western Myanmar — one of the country's poorest regions.
After clashes broke out with local Buddhists in June 2012, they have been routinely persecuted by ultra-nationalists monks, such as Mandalay-based U Wirathu.
Since the violence, they have been fleeing the country — many assisted by people smugglers — by boat from Bangladesh to Thailand, where they cross over the border with fellow travellers from Bangladesh into Malaysia in the hope of securing sanctuary and employment.
However, in early May this year Thai authorities launched a crackdown on people-smuggling camps on their southern border, scaring traffickers into abandoning their human cargo at sea, and sparking the regional crisis.
Rights group have called the Rohingya situation in Myanmar "akin to genocide". (T/P010/R04)
Mi'raj Islamic News Agency (MINA)