South Sudan: Weak Social Fabric Fueling Child Marriages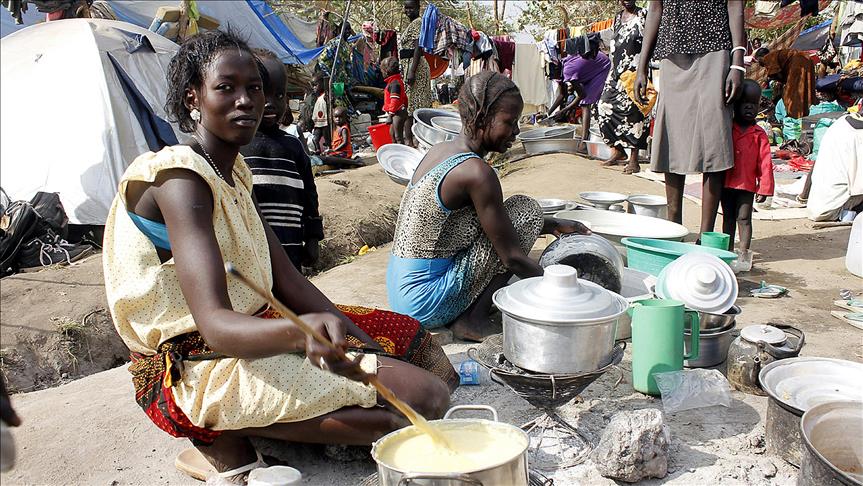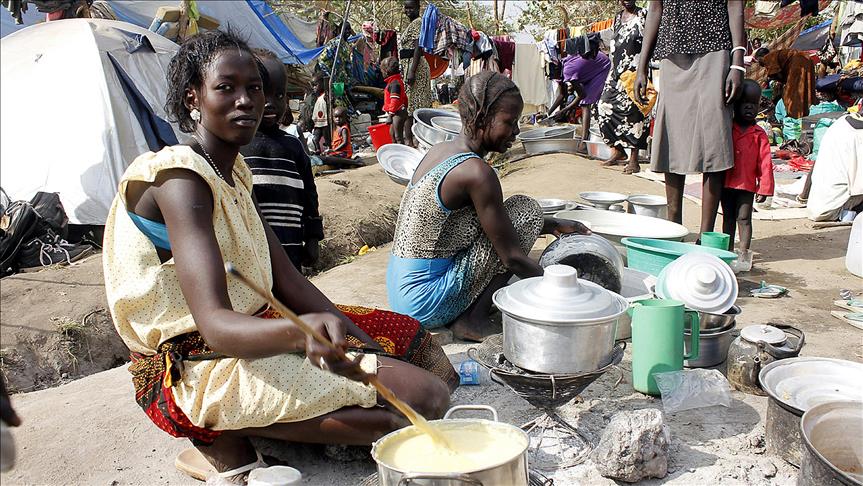 Juba, South Sudan,  3 Jumadil Akhir 1437/12 March 2016 (MINA) – The social fabric is breaking down in South Sudan, including the dissolution of families, leading to early child marriages in rural communities, as the crisis in the country rages on, a UN women representative for the country told Anadolu Agency.
Even before the civil war broke out in December 2013, South Sudan reported that 48 percent of all girls were married under the age of 18. Now, after two years of persistent fighting and violent attacks, the situation is getting worse, according to the organization, Anadolu Agency quoted by Mi'raj Islamic News Agency (MINA) as reporting.
"The decades of conflict that paved the way for South Sudan's independence coupled with the 2013 crisis have caused socioeconomic disruption in women's lives, increased their burden of trying to salvage families, exposed them to rape and other types of sexual and gender-based violence, extreme poverty, displacement, and a lack of protection that were not present before the aggravated conflict," Izeduwa Derex-Briggs, UN women representative for South Sudan, told Anadolu Agency this week.
South Sudan, the world's youngest nation at four years old, has a constitution that defines a child as anybody below 18. Though it also prohibits forced marriage, it does not specify a minimum age for wedlock.
"One of the trends that we have seen in the past two years is an increasing number of girls forced into early marriage," she said.
While women constitute about 60 percent of South Sudan's population, over 80 percent of them are illiterate, which aggravates their ability to take leadership positions, have access and control over resources and decision-making, as well as the ability to earn decent jobs and income.
South Sudan's child marriage rites may stem from ancient traditions, but its practice today can also be blamed on the country's poorly defined and contradictory laws as well as the government's weak execution and enforcement of them.
Achol Manyang Ding was forced into marriage and motherhood when she was still a child.
At 15, she was told she had to marry a 65-year-old man who already had three women with whom he had 11 children. "At times, I would be beaten by the co-wives of my husband," she recalls.
"I was married off at a very tender age when I was in secondary school," she told Anadolu Agency. She tried to resist the marriage, still hoping to pursue her dream of being a pilot. But she was threatened at gunpoint and forced to go to the man's house.
More than 3 years into their union, she got a divorce after she lost her firstborn child due to complications during the birth. "Although the man paid my parents 120 cows, I had no choice but to divorce him."
"Contradictions and poor definition of the laws are some of the ways perpetrators get away with child marriages," Awut Deng Achuil, South Sudan's gender, child and social welfare minister as well as humanitarian affairs minister, told Anadolu Agency.
Achuil said that 66 percent of South Sudanese girls are married off before their 18th birthday and often pulled out of school.
In a bid to ensure that girls complete school, Awut said the country will pledge to end child marriages by 2030.
"The government is putting in place strong measures to discourage child marriages," Awut said during celebrations to mark March 8, International Women's Day in Juba.
She added that since 2011, South Sudan's government has emphasized the promotion of girls' education in the post-2015 development agenda.
South Sudan was plunged into brutal conflict in 2013, leading to the killings of tens of thousands and displacement of 2 million people, while 200,000 continue to live in UN protection camps.
The August 2015 peace deal between President Salva Kiir and rebel leader Dr. Riek Machar remains shaky, as sticky issues on modalities of security arrangements delay the formation of a transitional government of national unity.
The UN has accused both sides of the conflict of killings, rapes, and abductions, and has sanctioned individuals involved of massive human rights violations.
Under the 2011 transitional constitution, women are expected to enjoy 25 percent representation in parliament and public service but activists have been pushing for 35 percent.
South Sudan has one of the world's worst maternal mortality rates, at 1,540 per 100,000 live births.
According to the 2010 South Sudan Child Act, children are to be protected from all forms of sexual and labor deprivation.
The UN urged the government and stakeholders to implement policies for the protection of girls and puts the age of full consent and marriage at 18 years and above for both men and women.
Edmond Yakani, a civil society activist who heads the Community for Empowerment and Progress Organization (CEPO), said part of the problem is that few adults are aware of what South Sudanese legal statutes say about protecting children.
"The prevalence of child marriage presents a great challenge for women and to achieving gender parity. The only source of income for some parents is that if they have children, if they have girls," Yakani said.
Changing the South Sudanese perception of daughters is a key step toward ending child marriage, said Edmond. But it's hard to get them to understand that if you allow your daughter to acquire an education, she will have more value "than several hundred head of cattle or a one-off payment." (T/P010/R07)
Mi'raj Islamic News Agency (MINA)