Noor Ul Islam Mosque in England Invites People to Clear Up Misconceptions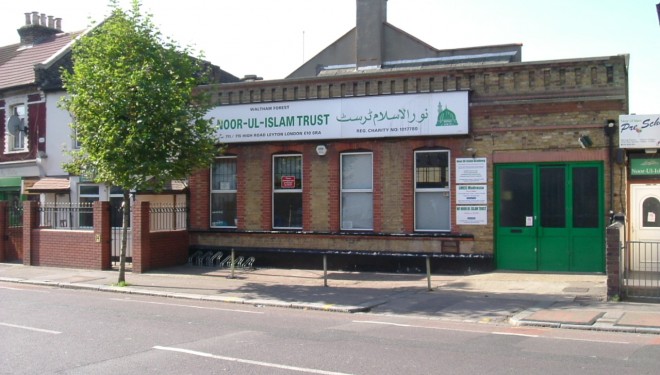 16 Rabiul Akhir 1437/26 January 2016 (MINA) –Muslim organizations based charity that comes from London, England, Noor Ul Islam Trust will hold the event "Open Mosque Day".
The event will be held at Noor Ul Islam Mosque is located 715 High Road, Leyton, London on Sunday, February 7th, 2016 from 12:00 noon to 5:30 pm local time.
Operations Manager Noor Ul Islam Trust, Aslam Hansa said that the event was very important, was held in order to clear up misconceptions and broadcast to the citizens about how the real Islam about.
"It is important for us to show people what really happens in the mosques. ," he told Mi'raj Islamic News Agency (MINA).
He said many people do not know what it is about Islam, which they know only from the media, while the media generally much preaching about Islam.
"Many people who live in the area have no idea what happens inside mosques and their opinion of Islam is formed by what the media tells them.," he complained.
He added, to clarify the misunderstanding that had occurred against Islam, as Muslims we are required to broadcast what Islam. "By encouraging people to see for themselves what Islam is about, we are fulfilling part of our duty as Muslims to ensure people know about Islam.," he concluded.
The Noor Ul Islam Trust established in London since 1990, which was initially only available mosque to worship, then developed as a center of Islamic community. There is also available pre-school education institutions, karate, boxing, Arabic class, and others. (l/Roy/R07)
Mi'raj Islamic News Agency (MINA)