Nearly One Million Syrians Living Under Siege, Says UN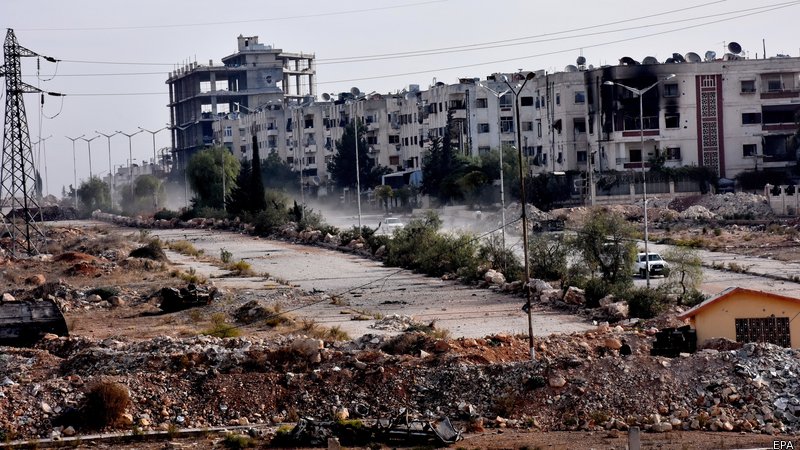 New York, 22 Safar 1438/22 November 2016 (MINA) – UN Relief Chief sadly announced that nearly one million Syrians living under siege in different parts of the war-ravaged Arab country.
This was at an open meeting held Monday at the Security Council concerning the situation in the Middle East.
UN Undersecretary General for Humanitarian Affairs and Emergency Relief Coordinator, Stephen O'Brien told the Council that this time last year, the number of besieged in Syria was 393,700, but six-months ago it increased to 486,700, and today, he said, an estimate of 974,080 (nearly one million) people are living under siege.
"Shame on us all for not acting to stop the annihilation of eastern Aleppo and its people and much of the rest of Syria too," Kuna quoted him as telling the Council.
As of yesterday, the UN official affirmed that barely any functional hospital left in eastern Aleppo was able to treat those who escaped death, and that the hospitals are being bombed into oblivion.
He confirmed that the Syrian war has already killed more than 750 medical personnel, a disgusting and blatant disregard for the international humanitarian law, he expressed.
O'Brien told the 15-member body that as a result of shelling by non-State armed groups, an some 25,000 people have been displaced in western Aleppo in the last few weeks.
From Damascus, the World Health Organization (WHO) representative Elizabeth Hoff condemned in the strongest terms attacks on health care facilities by any party, regardless of their affiliation.
"We condemn the inappropriate use of health facilities for any military or political purpose," she told the Council via video.
Hoff said that the WHO's repeated calls for protecting health care, facilities and personnel always "fall on deaf ears."
However, as the situation is getting worse, the WHO appealed to all members of the Security Council to use every last ounce of their influence to bring an immediate end to the suffering in Syria.
"We ask you to approve the establishment of a system to ensure that all parties have the coordinates of all humanitarian convoys and health facilities, and all attacks are registered," she added.
The US Ambassador Samantha Power gave names during the meeting of Syrian regime military and police officials who overseen atrocities against civilians.

Barbaric and prolonging conflict
Prior to the meeting, the British Ambassador Matthew Rycroftt told the press that the Syrian regime backed by Russia, have redoubled their efforts to bomb civilians in Aleppo.
He accused such acts to be "barbaric," and prolonging the conflict and suffering.
As rapid, safe and unhindered humanitarian access for UN humanitarian agencies and their implementing partners, including across conflict lines are demanded, the British top diplomat said that Russia has the power to let aid in and if it does not the wold will hold it to account for the barbarous result.
UN demands to respect the principle of medical neutrality, and facilitate free passage to all areas for medical personnel, equipment, transport and supplies, including surgical items, as well as to protect civilians; and desist from attacks directed against civilian objects.
Moreover, the UN also demanded in its past resolutions for the immediate end of the practices of arbitrary detention and torture of civilians.
After the meeting, members of the Council (New Zealand, Egypt and Spain) will discuss their Syria draft resolution that calls for Aleppo truce. (T/R07/R01)
Mi'raj Islamic News Agency (MINA)