MUI Rejects Coldplay Concert in Jakarta for Support of LGBT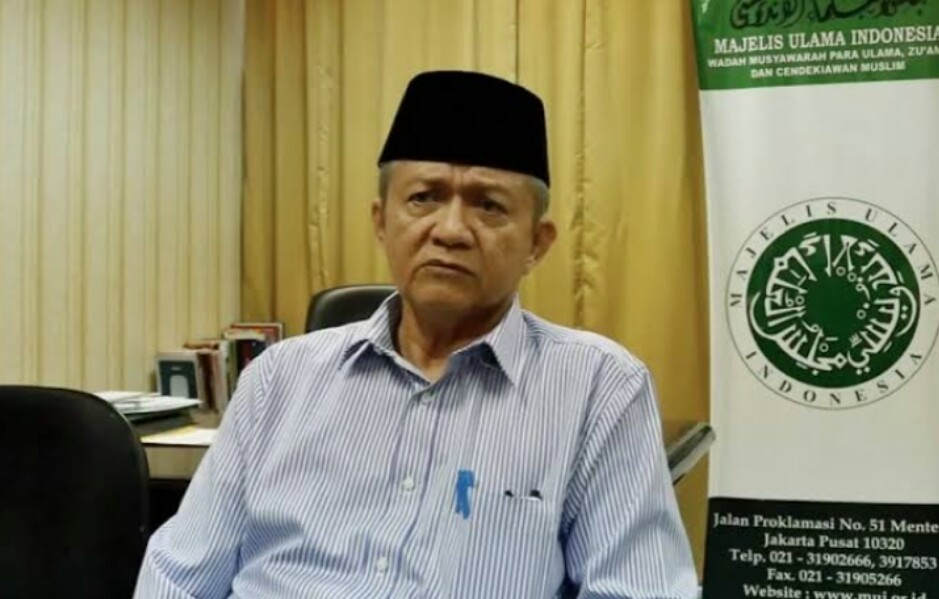 Deputy Chairperson of the MUI, Anwar Abbas (photo: MUIDIGITAL)
Jakarta, MINA  – The Indonesian Ulema Council (MUI) has prepared a letter to be given to the Minister of Tourism and Creative Economy (Menparekraf) Sandiaga Uno regarding the rejection of the Coldplay concert in Jakarta.
As quoted from Kompas TV, Deputy Chairperson of the MUI, Anwar Abbas, said that Coldplay is a music group that is very thick with LGBT colors.
Therefore, according to him, supporting the holding of the Coldplay concert in Jakarta is the same as the nation and the Indonesian government accepting the presence of people fighting for LGBT.
"Because like this, Coldplay is a band with a very strong LGBT color.
Meanwhile, in my opinion, LGBT is an attitude and action that is not in accordance with religious teachings, while our philosophy, the first precept, is Belief in One Almighty God," said Anwar Abbas to Kompas TV on Thursday.
"For example, this country must respect the values ​​of religious teachings. As far as I know, a Muslim, yes, of the 6 religions adhered to, none of them tolerate LGBT," he continued.
"And by presenting Coldplay, it means that the nation and the government accept the presence of people who fight for LGBT," he said.
According to Anwar Abbas, LGBT is a very anti-human concept.
"I can prove it. The population of this earth is now 8 billion men and women. If half of the men are 4 billion, the men marry men and 4 billion women marry women, what will happen?"
"150 years from now there won't be a single human being, a new generation of humans. Here what's called LGBT, here it's not human rights, it's sexual deviation. It's related to psychological problems," he explained.
Therefore, continued Anwar Abbas, he asked the government if it wanted to hold a music concert it had to bring benefits to the community and not only think about the economic side.
He believes that the Coldplay concert, which is planned to be held in Jakarta in November 2023, will have more harm than good.
Regarding the open letter addressed to Sandiaga Uno, Anwar Abbas wrote a letter entitled "Sandiaga Uno and Soros-ism which is Inhumane and Godless". However, the letter has not yet been sent.
In his writing, Anwar Abbas mentioned that a George Soros once said that "I was in Thailand in Malaysia and in Indonesia to make money….. And I don't care about the social impact that will occur as a result of my actions."
He said that holding a Coldplay concert in Indonesia only benefited a handful of people but the social impact on society was not considered.
"My question is, if Coldplay is brought to Indonesia, it's just check money. Who gets the profit? Organize it," he said.
"And Sandiaga Uno said, there will be lots of people who come here. But my question is, what is the social impact? What is the cultural impact? What is the religious impact? Don't think about it? Don't think about it," he said.
Anwar Abbas also hopes that his voice regarding the rejection of the Coldplay concert can be heard by the government.
"I think I have spoken out, not many media have made my statement. It's difficult to even meet with ministers, especially with the president, it's difficult. So I'll just send this to you," he concluded.
The band from England, Coldplay, is scheduled to hold a tour with Indonesia as one of the destinations.
The Coldplay concert is planned to be held in Jakarta on November 15 2023 and ticket sales have started this week. (T/RE1)
Mi'raj News Agency (MINA)