MALAWIAN MUSLIM REVIVES ISLAM IN ZIMBABWE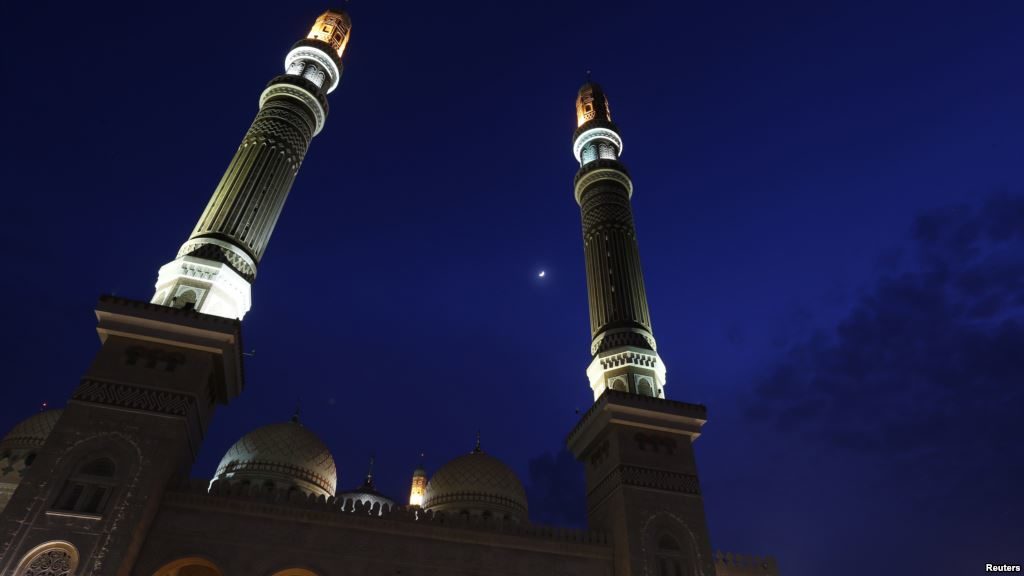 Lilongwe, 13 Jumadil Akhir 1436/2 April 2015 (MINA) – Worried about declining numbers of the followers of Islam in Zimbabwe, a young Malawian Muslim has embarked on the mission to propagate Islam in the neighboring country, in a bid to boost Muslim population in the southern African nation.
"I have motivated to embark on this mission on realization of the minimal Muslim population in the country. Unlike in Malawi, Islam in Zimbabwe is almost non-existent. It has been considered a religion of the few," Abdul Rahman, President of the Da`wah Movement, On Islam quoted by Mi'raj Islamic News Agency (MINA) as reporting.
"Through Islamic Da`wah Movement of Zimbabwe, an organization which I founded, we are preaching to non-Muslim Zimbabweans on what is Islam and isn't. Through this approach, we are able to get more people converted to Islam. We are slowly becoming a noticeable religion in this country," Abdul Rahman added.
"When I first came to this country, very few people had heard about Islam. The religion was being associated with the Yao tribe in Malawi. This perception discouraged other tribes from embracing it, but with sensitization campaigns, this has since changed."
Abdul Rahman added that through his organization, Islam was being taken directly to the people through various forms of literature. "Islam is no longer a religion of the few here. Various tribes are converting to Islam now unlike in the past. Our efforts are paying off. With passage of time, Zimbabwe will register a massive population of Muslims."
A highly determined Abdul Rahman said with financial and material support from well-wishers across the world, Islam is now getting established in areas, where it was almost non-existent. Zimbabwe with 15 million people has only 2% Muslims. Islam is one of the small religions in the country.
The introduction Islam in the country dates back to a millennium, when Muslims established emirates on the cost of East Africa. But a significant Muslim population only entered the country during the colonial period coming from the Indian sub-continent.
Plaudits
The initiative has so far won itself plaudits across Zimbabwe and Malawi.
"Since the introduction of Islam to this country in the 1950s, it has gone though a sharp decline. This initiative is one of those measures which have helped to take our religion to a certain level here in Zimbabwe," Suzgo Zimba, President of Islamic Supreme Council of Zimbabwe told OnIlsam.net.
"We can't talk of Islam in this country without this organization. Their sacrifices have helped maters a great deal.
"We are also appealing for more initiatives to be introduced to this country so that the population should grow. We need to become a force to reckon with. We have freedom of worship in this country, we should therefore, explore all measures which would help Islam to grow," Zimba added.
His Malawian counterpart, Dr. Salmin Omar, Secretary General of Muslim Association (MAM), was all praises for the initiative, describing it as a "mammoth mission."
"It is indeed true that Islam has been on the decline in Zimbabwe. This has been a worrying development even to us. We therefore, applaud this initiative, because it is in line with what our desires have always been," Salmin.
"This is a mammoth mission, which can't be adequately executed by a single person, there is therefore an urgent need for various groups to join hands and work towards accomplishment of this great mission.
"These people have set the pace, let therefore, others follow them. With unity, we will get somewhere," said Salmin.
Abdul Rahman said despite economic challenges his organization is experiencing in its mission, he is determined "to take Islam to all."
"It's not easy, but I'm very keen to leave behind a legacy, which will change the course of Islam in this country," he said.
"It is my wish and prayer that people irrespective of geographical boundaries should appreciate the beauty of Islam. It is therefore, our obligation to make sacrifices to accomplish this." (T/P011/P3)
Mi'raj Islamic News Agency (MINA)