LIBYA CALLS ON UNSC TO LIFT ARMS SANCTIONS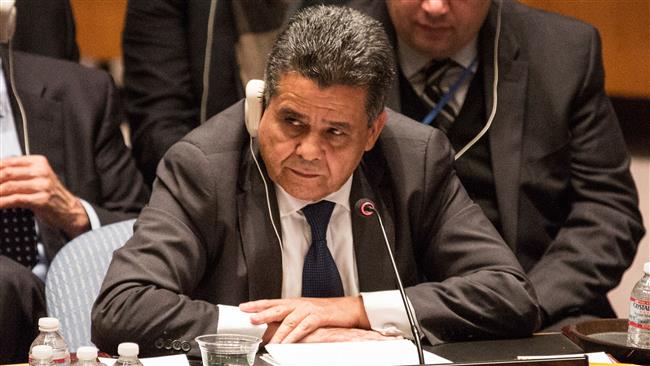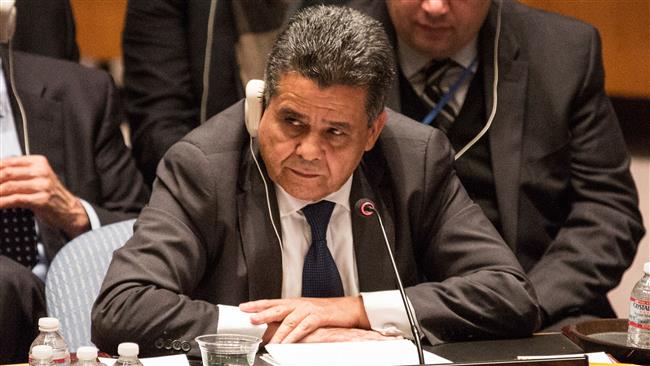 Tripoli, 30 Rabi'ul Akhir 1436/20 February 2015 (MINA)–  Libya has called on the UN Security Council to remove arms sanctions on Tripoli to help the country's military fight against the Takfiri militants operating in the North African state.
"Libya needs a decisive stance from the international community to help us build our national army's capacity and this would come through a lifting of the embargo on weapons, so that our army can receive material and weapons, so as to deal with this rampant terrorism," Foreign Minister Mohammed al-Dairi said in an address to the 15-member council on Wednesday
The remarks came as the ISIL terrorist group has recently made an advance in Libya propagandized by a video showing the beheading of 21 Egyptian Christians and an earlier announcement of the terror act in an issue of their magazine, Dabiq, Press TV  quoted by Mi'raj Islamic News Agency (MINA) as reporting.
The move, which triggered worldwide revulsion and condemnation, was responded to by a deadly airstrike carried out by the Egyptian army.
Dairi, however, said that his country would not seek an international military intervention to confront the Takfiri militants.
During the council's meeting, Egyptian Foreign Minister Sameh Shoukry also called for an end to the arms embargo against Libya.
"While the political solution is an absolute necessity, it is not an alternative to militarily confronting terrorism," Shoukry told the council.
The UN imposed an arms embargo against Tripoli in 2011 when Libya descended into violence after the uprising against Muammar Gaddafi.
Jordan's draft resolution
Meanwhile, Jordan presented an Arab League-backed draft resolution to the council, demanding easing restrictions on weapons sales to Libya's "legitimate" government.
The draft, which was circulated late Wednesday, also asked the council to take measures to cut off weapons deliveries to militant groups operating in Libya.
The draft resolution "emphasizes the necessity to provide support and assistance to the legitimate authorities in Libya… particularly by providing the Libyan government with the necessary security assistance."
Libya has two rival governments vying for control of the country, with one faction controlling Tripoli, and the other, Libya's internationally recognized government, governing the cities of Bayda and Tobruk.
Libya's government and elected parliament moved to the eastern city of Tobruk after an armed group based in the northwestern city of Misrata seized Tripoli and most government institutions in August 2014.
Libya plunged into chaos following a 2011 uprising against the dictatorship of Gaddafi. The ouster of Gaddafi gave rise to a patchwork of heavily-armed militias and deep political divisions.
The country has been witnessing numerous clashes between government forces and rival militia groups, which refuse to lay down arms.
Battles among the rival militants, who had participated in the anti-Gaddafi uprising, are mainly over the control of oil facilities in eastern Libya. (T/P010/R03)
Mi'raj Islamic News Agency (MINA)