Khader Adnan, Lion of Hunger Strike Behind Israeli Prison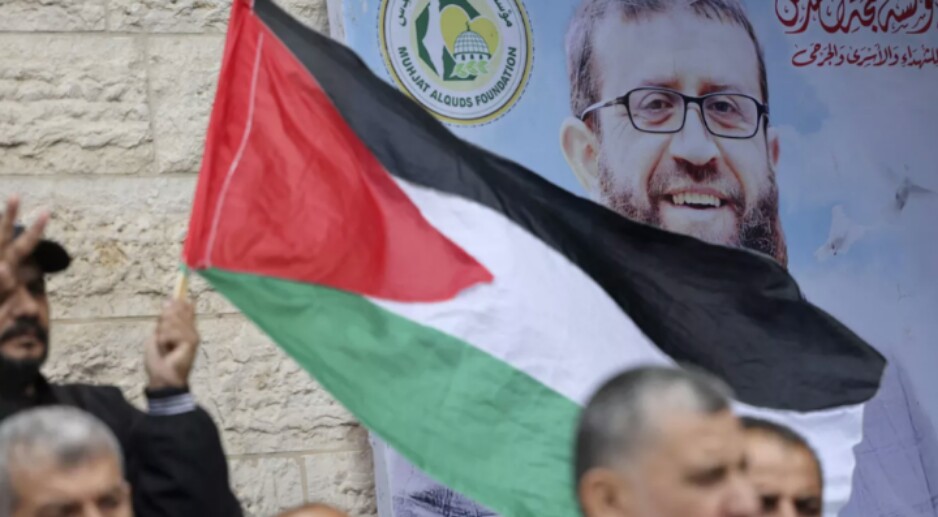 Jerusalem, MINA – In a dark cell at the notorious Ramla Prison Hospital, prisoner Khader Adnan Musa lies in critical health condition, after 87 days of hunger strike. Until then, the "Lion of the Hunger Strike" died as a martyr, in a prison cell on Tuesday.
During his detention, Adnan's wife traveled from province to province, from event to meeting, and from radio to television or other media, explaining her husband's plight and conveying public opinion.
Adnan was born on March 24, 1978 in the town of Arraba, Jenin, North West Bank.
He completed elementary and middle school levels in his hometown. He graduated high school with excellent grades in 1996, and joined Birzeit University in Ramallah, where he graduated in 2001.
He earned a bachelor's degree in economics mathematics, then attended a master's program in economics at the same university.
From the beginning, Khader Adnan started his political career by becoming a member of the Islamic Jihad movement.
His first arrest by the Palestinian Authority on charges of inciting to stone French Prime Minister Lionel Jospin while he was visiting Birzeit University in 1998.
He spent 10 days in detention, before being released after going on a hunger strike.
Over nearly 9 years, the occupying forces arrested Khader Adnan 13 times. Most were with administrative detention orders, without trial and without charge.
While in captivity, he struggles with willpower, until one by one he achieves his release.
"Don't accept arguments for the occupiers, we will not give in to fascist decisions, and we will take our freedom, no matter what the cost," he said, during his detention.
The first stage of his hunger strike, started by Khader Adnan with a group of prisoners from the Gaza Strip in 2005. This first hunger strike lasted 25 days against solitary confinement. He and the other prisoners got what they asked for.
He also fought in late 2011 and early 2012. This time his second high-profile hunger strike lasted 66 days against his administrative detention. He also managed to achieve his release.
In 2015, her third hunger strike, an administrative detention strike, lasted 58 days.
Continuing in 2018, he went on a new strike for 54 days.
In 2021, he went on strike which lasted 25 days, and left 5 days later.
Finally, before his life took him, he carried out his sixth strike since last February 5th.
Syuhada Adnan" (45 years) has nine children, consisting of 5 boys and 4 girls. The oldest child is 14 years old, and the youngest is less than 2 years old.
This hero is considered one of the most prominent leaders in the West Bank who advocated resistance against the Israeli occupation forces. The Israeli government accuses him of being the "instigator of the operation".
He was arrested, attacked and instigated by the authorities several times, one of which was during the trial of the martyr Basil Al-Araj.
"He was dragged away, beaten and assaulted before his arrest," said the Prisoner's Club, a Ramallah-based independent group.
Khader Adnan was the first prisoner to die during the individual strike. previously there were also several who died in hunger strikes, along with their colleagues.
With the martyrdom of Khader Adnan, the number of martyrs from the prisoner movement increased to 236 people, since 1967. A total of 75 of them were the result of the crime of willful medical negligence of the occupation.
The resistance fighters dubbed the deceased the "Lion of the Hunger Strike" who died as a martyr. (T/RE1)
Source: Quds Press
Mi'raj News Agency (MINA)