ISRAEL LAUNCHES STRIKES ACROSS THE GAZA STRIP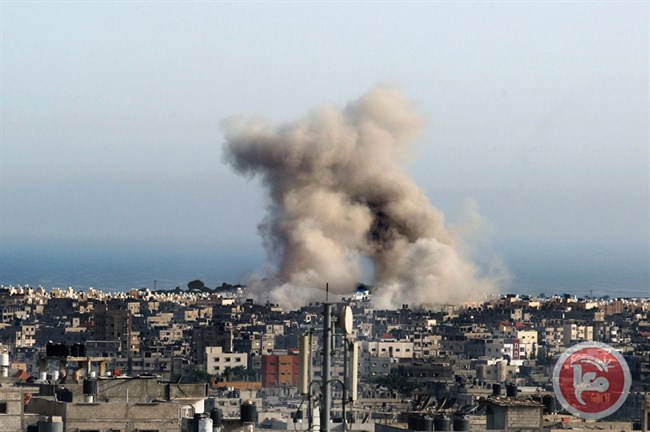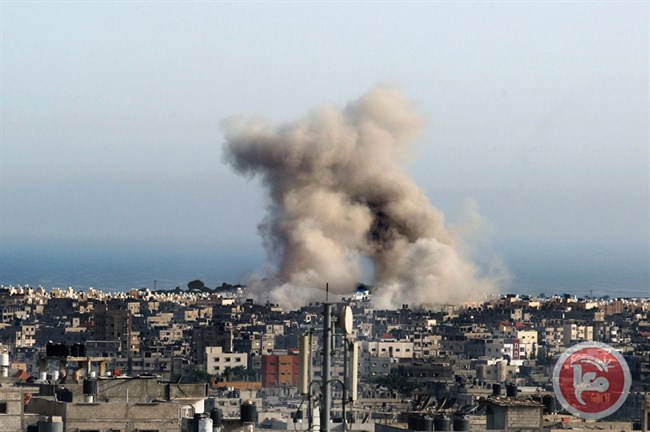 Gaza, 10 Sha'ban 1436/28 May 2015 (MINA) – The Israeli air force attacked several targets across the Gaza Strip early on Wednesday morning, witnesses and Israel's army said, with no casualties reported.
The first airstrike hit an agricultural area in eastern Gaza City near the ruins of Gaza International Airport at around 4:00 a.m, locals said, Ma'an News Agency quoted by Mi'raj Islamic News Agency (MINA) as reporting.
The second targeted a military site of the Hamas military wing Al-Qassam Brigades, also near the Gaza International Airport, and three missiles were fired at a Hamas military site in Beit Lahiya in the northern Gaza Strip.
Israeli fighter jets then fired a missile at a military site located inthe southern Gaza Strip city of Rafah, used by Salah al-Din Brigades, the military wing of the Popular Resistance Committees.
The strikes came after a rocket fired from the strip struck southern Israel late Tuesday, causing no casualties or damage.
The Israeli army said it struck "four terror infrastructures in the southern Gaza Strip" in response to the rocket attack.
"The reality that Hamas's territory is used as a staging ground to attack Israel is unacceptable and intolerable and will bear consequences," military spokesman Lieutenant Colonel Peter Lerner said in a statement.
Israeli Defense Minister Moshe Yaalon said Tuesday's rocket attack had been carried out by militant group Islamic Jihad.
"If we don't have calm in Israel, the Gaza Strip will pay a heavy price," he said in a statement.
"I do not advise anyone to put this to the test. Israel will not sit back after its citizens were targeted by Islamic Jihad," he added.
The Arab League condemned the Israeli air strikes.
"The extremist Israeli government is trying to find pretexts to divert the international community's attention from resuming (peace) negotiations," Arab League deputy head Ahmed bin Heli told reporters in Cairo.
Shortly after the rocket was reported, the Palestinian Ministry of Interior decided to evacuate security headquarters in Gaza in anticipation of Israeli retaliation, while denying that Islamic Jihad leader Nafez Azzam had any link to the incident, according to a press release.
The incident comes as Palestinian residents of Gaza continue to recover from last summer's war between Israel and Palestinian militant groups that left over 2,200 Palestinians dead, mostly civilians, and 73 dead on the Israeli side, mostly military personnel.
Tuesday's rocket was the third fired from Gaza since the ceasefire, in addition to two mortar bombs reportedly fired at Israel since September, according to the Shin Bet internal security agency.
The UN Special Coordinator (UNSCO) released a report Monday saying the ceasefire that ended the latest war remains "perilously fragile."
While Palestinian armed groups have test-fired around 150 rockets into the sea, Israeli forces have carried out a range of military incursions into the coastal enclave, including two air strikes, the report said.
Gaza-based Israeli watchdog Al Mezan documented Israeli forces opening fire in the border areas inside of the Gaza Strip six separate times during the first ten days of May, leaving four injured including one child.
Wednesday's air strike was the third since the end of the 2014 war.(T/P008/R04)
Mi'raj Islamic News Agency (MINA)