ISRAEL ARMY'S TOP LEGAL OFFICER SAYS UNCONCERNED BY ICC PROBE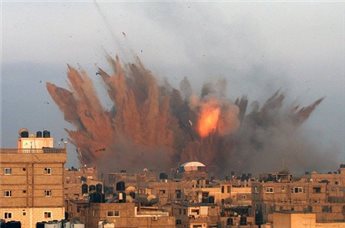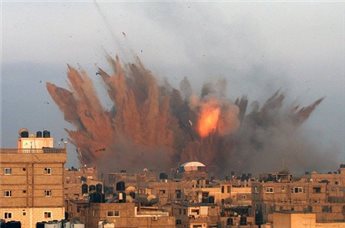 Ramat Gan, 2 Jumadil Awwal 1436/21 February 2015 (MINA) – The Israeli army's top legal officer said Thursday he is unconcerned by Palestinian plans to sue Israel at the International Criminal Court over its conduct in last year's Gaza war.
Israeli Major General Dan Efrony said the military is running 15 criminal investigations stemming from the 50-day war, expressing confidence they would head off a parallel probe by the Hague-based court.
"It should be enough with our quality and professionalism, and if it meets our professional standards then it should meet that of any others," he told journalists at a military legal conference near Tel Aviv, Ma'an News Agency quoted by Mi'raj Islamic News Agency (MINA) as reporting.
Efrony denied a Palestinian move to join the court on Jan. 7 had put pressure on Israel to open its own investigations.
"All my decisions are unconnected to the ICC… There has been no change because we are professionals," he said.
"When we decide to launch a criminal investigation, it's a full and thorough criminal investigation — it's not just to counteract the ICC — never."
The PLO's membership in the ICC, which takes effect on April 1, sets the scene for potential legal action against Israelis for alleged war crimes, in a move which has infuriated Israel.
On Jan. 16 the ICC announced "a preliminary examination" into Israel's actions over a period including the Gaza war in which about 2,200 Palestinians were killed, mainly civilians.
"When I get up in the morning, I can look in the mirror without any qualms of conscience," Efrony said.
"Our agenda is not set by the ICC, we examine and investigate what should be investigated. We are a state that is willing and able to investigate and indict anyone that does something wrong."
Efrony's office has so far opened 15 criminal investigations into incidents which took place during the war and has heard testimony from 17 Gazans.
Among the cases are the shelling of a UN school on July 24 that medics said killed at least 15 people, and the July 16 bombing of a beach where four children died.
Ten investigations were opened for clear-cut criminal acts, while the rest were the result of a probe by fact-finding assessment teams looking into "exceptional incidents".
So far, no indictments have been filed.
Efrony said two other cases filed through the Gaza-based Palestinian Center for Human Rights — one of them relating to allegations of theft — had been closed after the complainants failed to testify.
"We said they would have the immunity to come and go back to the Gaza Strip but they decided not to come."
Probing Black Friday?
There are also a number of other high-profile cases under investigation, with Efrony to rule on whether or not to open a criminal probe.
One relates to an incident on August 1 after the suspected capture of an Israeli soldier by Palestinian militants, which has become known as Black Friday.
At the time, the military implemented the so-called Hannibal Directive — a controversial procedure which allows for an intensive military response to secure the rescue of a captured soldier.
The resulting bombardment of Rafah and the surrounding area resulted in the deaths of 114 people in just 24 hours, Palestinian medics said.
Efrony confirmed he was examining the case but refused to be drawn on what he would decide.
"It's on my table and I have to make a decision," he said.
Last month, Israeli Defense Minister Moshe Yaalon expressed his firm opposition to any criminal probe of what happened on Black Friday.
But Efrony shrugged it off.
"I don't feel that I'm under any pressure," he said.
Efrony said that if the FFA findings indicate "reasonable suspicion of committing a crime or a severe breach of the laws of armed conflict, then a criminal investigation will be opened."
In many cases, the decision of whether or not to open a criminal probe was a matter of interpretation, he said.
Last year, Human Rights Watch said Israel is likely to have committed war crimes in Gaza.
The New York-based rights watchdog said in a statement that in three cases it examined, Israel caused "numerous civilian casualties in violation of the laws of war."
The incidents were the separate shellings of two UN schools in northern Gaza on July 24 and 30, and a guided missile strike on another UN school in the southern city of Rafah on August 3. (T/P010/P3)
Mi'raj Islamic News Agency (MINA)