IRAN PLANS ENTRY INTO HALAL FOOD MARKET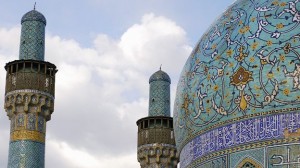 Teheran, 3 Dhulhijjah 1436/17 September 2015 (MINA) –  Iran plans to launch its international halal food brand in the next few months, aiming to tap an under-served regional market of 400 million people, an official says.
Mohsen Jalalpour, the head of Iran's Chamber of Commerce, Industries, Mines and Agriculture, said Monday the country had received certification for establishing an international halal food brand, Halal Focus  quoted by Mi'raj Islamic News Agency (MINA) as reporting.
"The market in the regional countries and even in Europe is strongly welcoming sales of halal food produced by the Islamic states. Accordingly, representation of a halal brand has been obtained by Iran which we hope to establish in the next few months," he said.
Halal means permissible in the Islamic Sharia law and covers everything from food to finance, logistics and tourism. The global halal industry is estimated to be worth more than $2 trillion, including a $1 trillion food market which is expanding.
A growing middle-class Muslim population compounded by rising demand from non-Muslim nations has sparked a race among many countries to scrape a niche in the halal market.
Major Muslim countries from Malaysia, Indonesia, Brunei, Turkey and Pakistan to non-Muslim nations such as Japan, New Zealand and the UK are jockeying for position.
Jalalpour said Iran's high potentials in food industry grant it an upper hand.
"Some of the countries around Iran desperately need our food products because those north of Iran have between 6 and 9 years of frigid temperatures while others south of our country have no suitable water and soil for farming.
"Hence, with its potentials in the food industry, Iran can supply nutritional needs of these countries," he added.
Jalalpour further touched on Iran's fruit production capacities, saying the country is best placed to establish itself as the prime supplier of concentrate juice.
On Monday, Iran's sixth international beverages and related industries opened in Tehran with the participation of 105 domestic and foreign companies.
Iran also plans to turn into the world's hub for halal tourism which could draw as many as 15 million Muslims a year from around the world, officials have said.
Halal tourism is geared at Muslim families, with non-alcoholic policies and separate facilities for women and men being on the itinerary.
Muslim tourists are seen as one of the fastest growing travel groups, accounting for 10% of the global travel spending in 2014, worth $150 billion.  (T/P010/R04)
Mi'raj Islamic News Agency (MINA)