ICNA BILLBOARDS DISPEL ISLAM MISCONCEPTIONS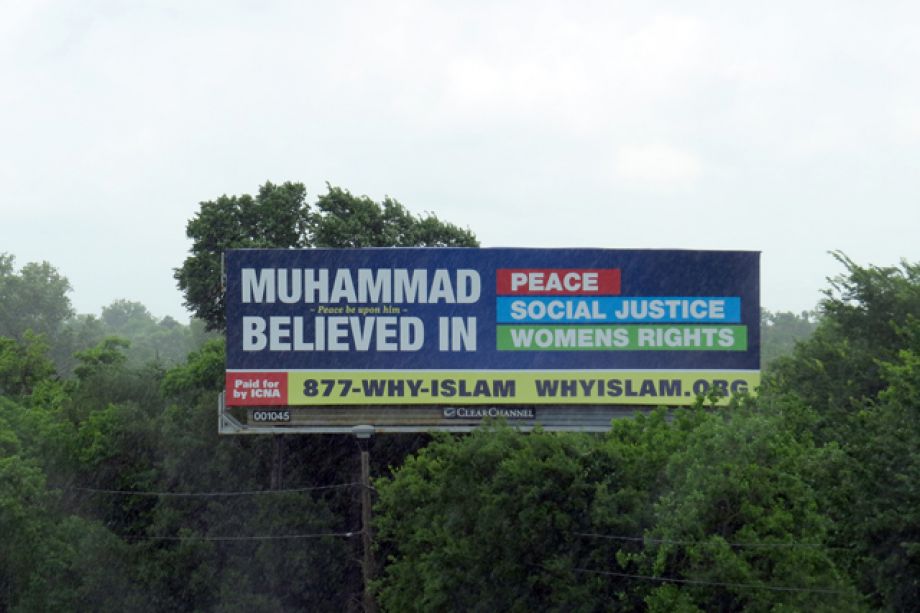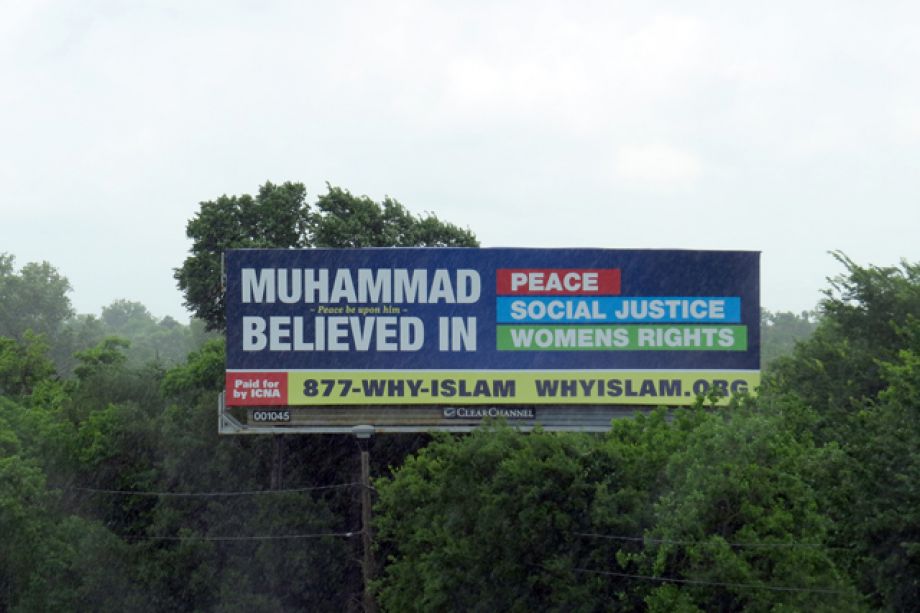 New York, 15 Sya'ban 1436/4 June 2015 (MINA) – A new billboard campaign has been launched in Michigan to present the true message of Islam and to correct misconceptions wrongly affiliated to Islam following extremist attacks in France and the US.
"In the fall of last year, we had a totally different theme planned for our 2015 campaign. We were looking at Islamic faith and service," Naeem Baig, president of New York-based Islamic Circle of North America (ICNA) said, On Islam quoted by Mi'raj Islamic News Agency (MINA) as reporting.
"After the terrorist attack on Charlie Hebdo, after those journalists were killed, the whole debate about freedom of expression and religion came back to us. We thought that the Muslim voice was missing from that debate."
The billboards were erected beside some of Houston's busiest roadways to invite motorists to call a toll-free number for information about the Prophet Muhammad and his teachings.
Similar campaigns were initiated in different US cities, including Atlanta, Baltimore, Chicago and Los Angeles.
The billboards carry different messages such as, "Who is Muhammad. Got Questions, Get Answers!" reads one, directing motorists to call 877-Why-Islam.
"Muhammad Believed In Peace, Social Justice, Women's Rights," reads another.
It also includes a phone number for those interested in getting more information about Islam as well as a free copy of the Noble Qur'an.
Last January, 17 people have been killed in attacks on Charlie Hebdo that rocked Paris.
Seeing the Charlie Hebdo attack as a betrayal of Islamic faith, leaders from Muslim countries and organizations have joined worldwide condemnation of the attack, saying the attackers should not be associated with Islam.
Taking an action to showcase true Islam Baig said his organization, whose Houston chapter operates a women's shelter and food pantries, supports freedom of speech.
He added that he believes religions and religious figures should be accorded respect.
Deep Roots
Working in Houston community for years, the billboard campaign is not the first in the large city.
"It's the fourth-largest city in America," Musfafa White, a board member of the organization's Houston chapter, said, adding that no specific issues led the group to target Houston with its messages.
"We've had a huge response," he said, noting that about 50 inquiries have been received since the signs were posted in early May.
Though the number received some negative calls, the most common questions received included "Why can't we draw the prophet?," "What about his marriages?," and "Why did he fight so many wars?"
Most callers request a copy of the Qur'an, Baig said.
ICNA is one of the largest, non-profit, grassroots Muslim organizations in North America with many projects, programs, and activities designed to help in reforming society at large.
Since 1968, ICNA has worked to build relations between communities by devoting itself to education, outreach, social services and relief efforts.
In Houston, the group has been working since the 1970s, operating a northside women's shelter and food pantries in the north and southwest parts of the city.
White added that the group provides assistance to the needy on a case-by-case basis.
The United States is home to a Muslim minority of between six to eight million.
A US survey has also revealed that the majority of Americans know very little about Muslims and their faith.
Last year, Gain Peace, a Chicago based Muslim outreach group, launched a public and television campaign to clear long-held misconceptions about Islam.
ICNA has also launched a campaign to educate Americans about Shari`ah and dispel wrong perceptions about it. (T/P006/R04)
Mi'raj Islamic News Agency (MINA)