HATE CRIMES AGAINST ISLAM AND MUSLIMS ON RISE IN THE WEST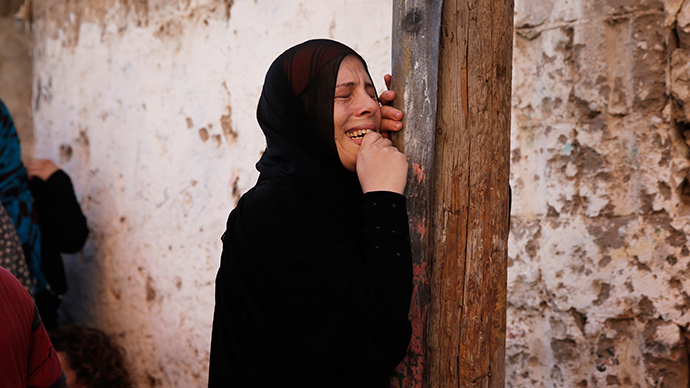 Jeddah, 19 Rabiul Awwal 1436/10 January 2015 (MINA) – Over the course of the past few years, Islamophobia has alarmingly risen throughout the world.
The roots of the problem can be traced back to 9/11, which to this day is still constantly evoked by political leaders to justify murderous foreign policy, International Islamic News Agency (IINA) quoted by Mi'raj Islamic News Agency (MINA) as reporting.
Countless human beings, including many Muslims, have been killed by Western bombs in the years following 9/11. All of this was done of course, in the name of making the world a safer place.
September 11 was, and still is, the pretext and justification for actual state-funded terrorism, which continues to kill Muslims in several Islamic countries. Muslims are the victims of terrorism, but the way in which things have been presented, gives a wrong impression that even  ordinary Muslims are a problem as if they are somehow responsible for the actions of ISIS or Al-Qaeda.
When the foreign media and politicians talk about extremism, they never mention the actions of the Western powers by bombing and carrying out drone attacks on other nations at their will, without any international consent. They never mention about the military occupation, which itself could be deemed as a form of terrorism, as a factor in causing the problems we see in the Middle East.
This irresponsible attitude has resulted in a worrying rise in instances of Islamophobia seen throughout Europe and the rest of the world. In addition, it is a narrative, which is reinforced by modern day neo-liberals and right wing public figures and media personalities.
In the US, there are the likes Pamela Geller and Robert Spencer of the American Freedom Defense Initiative group, who are given huge platforms, and who use them to normalize hate against all Muslims, with their malicious Islamophobic campaigns.
Within Europe, we have seen the rise of individuals like Geert Wilders, leader of the Islamophobic far right "Freedom Party" which is now the fourth largest in Holland, a country many associate with liberal values and ideas.
Then of course the Front National in France which has made significant gains in recent months.  Hate crime against Muslims in London has risen by 65% over the last 12 months, Metropolitan Police figures showed.
Islamophobic hate crime offences have increased from 344 to 570 in the year 2013 and up in 2014, with many attacks targeting women wearing traditional Islamic clothing.
According to reports, a Muslim woman was physically thrown from a train in Australia last week, after she was apparently racially abused, and suffered horrific injuries.
It is hard to imagine any other group being subjected to such a rise in hate without such stories becoming priority news headlines. There is almost blanket silence when it comes to crimes inflicted upon ordinary Muslims. It is a sick psychology that needs to be confronted.
In recent years, many attacks happened against Muslims, for example, a French pensioner chased after a Muslim woman around a shop, ripping her Niqab and proclaiming that such garments should be banned in France.
On August 25, 2010, in New York City, USA, a city cab driver Ahmed Sharif was stabbed multiple times by an intoxicated passenger who allegedly asked if the driver was Muslim. The 21-year-old perpetrator was detained and charged with attempted murder, assault, aggravated harassment, and possession of a weapon.  A13-year-old girl was burned and robbed in Grangewood Park, London, United Kingdom. The victim's hair was set on fire, she was cut with glass, and smashed against a tree by the teenaged women.
The victim's mother said anti-Muslim slurs were uttered by attackers during the assault. The alleged attackers, aged 18, 15, and 14, were apprehended and charged with administering poison with intent to injure, aggrieve, annoy, assault, and false imprisonment.
Abida Malik and Asif Ahmed were targeted by up to 20 men on a train to Nottingham in the United Kingdom. The attackers called the couple terrorists, and kept Almed Malik in a headlock, imitating a "citizen's arrest." His wife wears the hijab.
32-year-old Marwa El Sherbiny was fatally stabbed 18 times during court proceedings in Dresden, Germany, by her 28-year-old neighbor, Alex Wiens, a Russian-born German citizen, who reportedly claimed to be a supporter of the National Democratic Party of Germany, a right-wing neo-Nazi organization. Weins was on trial for having previously insulted El Sherbiny for wearing the Islamic headscarf.
Four teenagers were arrested in Stoke-on-Trenton, United Kingdom, after putting a gas pipe into the local mosque in an attempt to set the building ablaze on December 3, 2010.
It's a strange world, when this unjustified crime hate can now be seen constantly, and yet news outlets, which are supposed to inform us, continue by and large to ignore the reality of Islamophobia. All of this has led to a dangerous rise in hate crimes against Muslims, according to many polls. (T/P011/P3)
Mi'raj Islamic News Agency (MINA)