Death Toll of Türkiye and Syria's Earthquake Reaches 21,000 People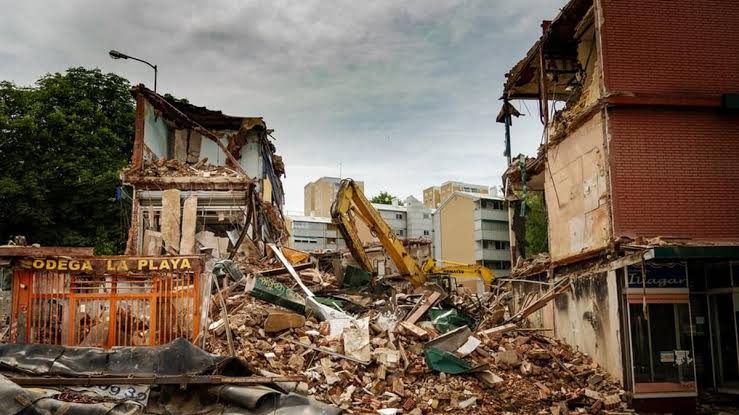 Ankara, MINA – The death toll from the South Türkiye earthquake reached at least 17,674 and 72,879 others were injured, said Vice President of Türkiye Fuat Oktay, as quoted by Anadolu Agency on Friday.
Meanwhile in Syria, a total of 3,377 people were recorded, so that the total number of fatalities from the big earthquake to date has reached 21,051 people.
The earthquake with magnitudes 7.7 and 7.6, centered in Kahramanmaras province, was felt Monday by 13 million people in 10 provinces, including Adana, Adiyaman, Diyarbakir, Gaziantep, Hatay, Kilis, Malatya, Osmaniye and Sanliurfa and several countries in the region, including Syria and Lebanon, felt the strong tremors that hit Türkiye in less than 10 hours.
More than 120,344 search and rescue personnel are currently working on the ground, according to the Türkiye Disaster and Emergency Management Authority (AFAD), while 30,360 people were evacuated from the quake-hit areas in Türkiye, AFAD said in a statement.
Speaking in Kilis, Turkish President Recep Tayyip Erdogan said on Thursday a total of 6,444 buildings had collapsed into the earthquake zone.
"Last Monday, we were confronted with the worst earthquake this region has ever experienced in its history," he added.
Vice President Oktay said while addressing parliament the earthquake affected an area of ​​about 110,000 square kilometers (about 42,471 square miles). This is equal to or larger than the area of ​​many European countries.
"This earthquake is the third largest that has occurred since the 1668 Great Anatolia earthquake and the 1939 Erzincan earthquake in the last 2,000 years in Anatolian geography," said Oktay.
Türkiye Parliament Speaker Mustafa Sentop asked lawmakers Thursday to donate at least one month's salary to the country's disaster management agency, while he himself has donated three months' salary.
Meanwhile, Turkish Foreign Minister Mevlut Cavusoglu said 95 countries and 16 international organizations offered to send assistance to Türkiye, with many countries sending search and rescue teams, doctors, field hospitals and relief materials to the quake-hit region.
Speaking in the capital Ankara, Cavusoglu said 6,479 personnel from 56 countries were currently on the ground.
"Teams from 19 more countries will be in our country within 24 hours," he added.
Apart from rescue teams, blankets, tents, food and psychological support teams were also sent to the disaster area.
A total of 97,973 family tents have been set up to accommodate survivors, AFAD said.
In addition, 10,363 vehicles including excavators, tractors and bulldozers were sent to the affected area.
"Meanwhile teams in Sanliurfa and Kilis have completed their search operations and have been sent to other provinces," AFAD said.
Erdogan on Wednesday toured the ongoing search and rescue process and relief efforts in Adana, Hatay and Kahramanmaras provinces as well as one of the epicenters, Pazarcik, where he met survivors in tents.
While First Lady Emine Erdogan on Wednesday visited the 16 baby survivors who were flown from Kahramanmaras to a hospital in Ankara. (T/RE1)
Mi'raj News Agency (MINA)