Borobudur Management targeting 4.7 million tourists in 2018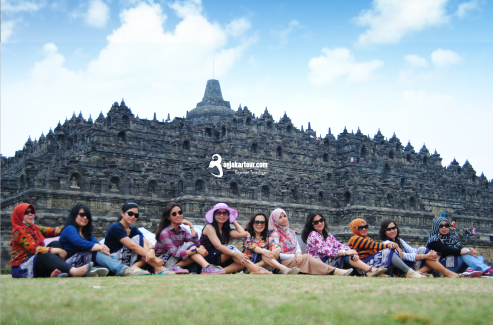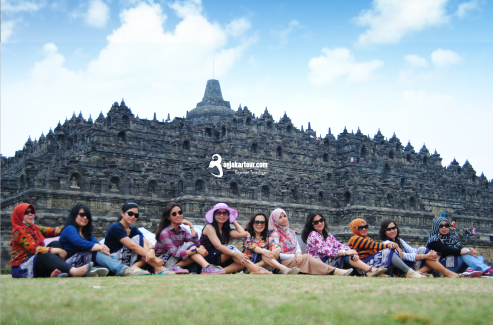 Magelang, MINA – PT Taman Wisata Candi Borobudur, Prambanan and Ratu Boko (TWC) as the official institution that manages the Borobudur Temple has set a target of visitors to the Borobudur Temple as much as 4.7 million turists in 2018.
"We increased the number of visitors in 2018 to 4.7 million from the previous year achievement at 3.8 million," said TWC President Director Edy Setijono, after giving flowers and souvenirs to the first four visitors to Borobudur in 2018 at the Borobudur Temple tourism complex, in Magelang, Central Java, Antara News reported Monday.
He said the management wants to make the Borobudur Temple can be a major magnet of Indonesian tourism and by 2018 its service must be better so that visitors feel satisfied and the number of visitors is increasing.
Edy said one of the main supporting factors of foreign tourists visiting Borobudur is New Yogyakarta International Airport. "We really hope that the new airport becomes one of the important factors for the entry of tourists, especially foreign tourists to the Borobudur" said Edy.
"Now there is still an opportunity for preparation to provide a good standard of service so that later on when the standard really goes to world-class service," he added.
He expressed optimism in achieving the target in 2018. "We are more optimistic when the infrastructure has been built very well by the central government, it becomes our duty to manage this destination to be best," he said.
The area of ​​Borobudur ecosystem has been starting to form. People have started to grow their participation because the most important of tourism is how the sector can provide direct benefits to the community.
He said although the central government is targeting 2 million foreign tourists by 2019, it does not mean ignoring the participation of domestic tourists. Foreign tourists is encouraged to increase foreign exchange.
"Therefore we are encouraging for foreign tourists and we are optimistic that in 2019 the target numbers can be achieved," he said. (LP/P2/RS5)
Mi'raj News Agency (MINA)