BIO FARMA OFFERS PARTNERSHIP ON VACCINE DEVELOPMENT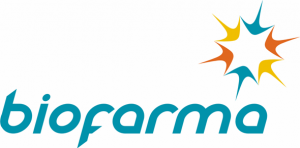 Jakarta – Indonesian vaccine-maker Bio Farma President Director Iskandar said the company he leads ready to partner with vaccine manufacturers in developing and Islamic countries, particularly in the research and development of new vaccines.
"We hope that Bio Farma as the only vaccine manufacturer in Indonesia can be a hub or center for research and development of vaccines and serves as a partner to research new vaccines for developing countries," Iskandar told reporters in Bali on Sunday.
Iskandar made the statement related to his readiness to host the meeting of the 13th Developing Country Vaccine Manufacturers Networks (DCVMN) to be held in Bali on 31 October to 2 November 2012.
According to Iskandar, all vaccine producers in the world have relatively the same ultimate goal, namely to increase the availability and quality of the vaccine in order to achieve healthy communities.
He explained that another purpose of holding the DCVMN meeting is to jointly combat the spread of infectious diseases that are endemic in many developing countries. The move to be  done by increasing the capacity and quality of vaccines and improving vaccine research and development.
Iskandar said regular meetings of vaccine manufacturers in developing countries are needed to encourage the production and distribution of high-quality vaccines selectively in the long term to meet the targets of the national immunization program for these countries.
Bio Farma president director said he had participated at Global Health Product Development Conference 2012 in Seattle, the United States 1-3 May 2012 where he gave a presentation on the achievements of Indonesia's only vaccine manufacturer, which is now 122-year-old.
In the international meeting Iskandar explained Bio Farma has produced 11 types of vaccines and all have world-class recognition, namely the recognition of pre-qualification from World Health Organization (WHO).
This fact became a focus of interest for some partners of  the Bill and Melinda Gates Foundation, the originator of the international meeting in Seattle.
Many of the partners of Bill and Melinda Gates Foundation then had expressed interest in working with Bio Farma in conducting clinical trials and the development of vaccines, Iskandar pointed out.
The panelists at the meeting, among others represented Subhash Kapre (Serum Institute of India), Yang Xiaoming (China National Biotech Group), Akira Homma (Bio-Manguinhos), and Iskandar  (Bio Farma).
At the meeting of the 13th DCVMN meeting in Bali, the Bill and Melinda Gates Foundation is also scheduled to attend as a participant, represented by Dr. Kim Bush. More than 100 internasional vaccine researchers and experts have confirmed attendance at the conference.
DCVMN member countries are Argentina, Bangladesh, Brazil, Cuba, Egypt, India,  Indonesia, Iran, Mexico, Republic of China, Republic of Korea, South Africa,  Thailand and Vietnam.
DCVMN member companies and organizations are Beijing Minhai Biotechnology Bharat Biotech International Limited, Biological E. Limited, Bio-Manguinhos – Institute of Technology on Immunobiologicals, BioNet-Asia Co., Ltd., Cadila Pharmaceuticals Limited, Center for Genetic engineering and Biotechnology  Chengda Liaoning, China National Biotec Group (CNBG).
Other members include EuBiologics, Finlay Institute, Haffkine, Hualan Bio, Incepta Ltd., Indian Immunologicals Limited, Institute of Vaccines and Medical Biologicals, Instituto Butantan,  National Administration of Laboratories and Institute of Health ANLIS "Dr. Carlos G. Malbran."
Also Panacea Biotec Ltd,  Pasteur Institute of Iran, Bio Farma, Queen Saovabha Memorial Institute, Razi Vaccine & Serum Research Institute, Serum Institute of India Ltd, Sinergium, Sinovac Biotech Ltd., SK Chemicals,  Biovac Institute,  Company for Vaccine and Biological Production No.1 – Vabiotech, Government Pharmaceutical Organization-Holding Company for Biological Products & Vaccines (VACSERA), Tiantan, Walvax and Xiamen Innovax Biotech. (ANT/MINA)
Mi'raj Islamic News Agency