30 People Dead in Turkey Wedding Terror Attack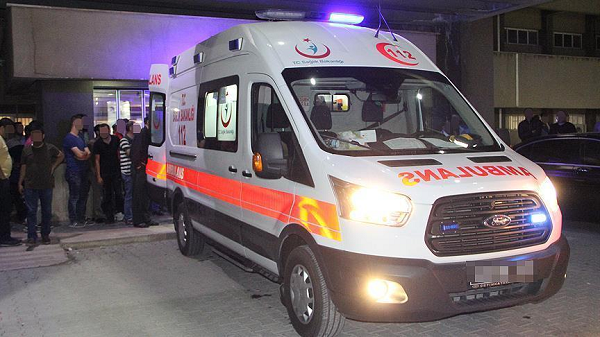 Beybahce, 18 Dzulqa'dah 1437/ 21 August 2016 (MINA) – At least 30 people were killed and 94 wounded in a blast at a wedding ceremony on Saturday in southeastern Turkey, the regional governor said.
The "terror attack" took place in the Beybahce neighborhood of the Gaziantep province's Sahinbey district, according to a statement by the governor's office. Anadolu reported.
President Recep Tayyip Erdogan condemned the attack in a statement. "Those who cannot overcome Turkey and try to provoke people by exploiting ethnic and sectarian sensitivities will not prevail," he said.
"I want to underline one more time, for our country and nation, that there is no difference between FETO, the perpetrator of the July 15 armed coup attempt and the 240 citizens we lost that night, the PKK, the killer of 70 of our security forces – soldiers, police, and village guards – in just the last month, and Daesh, the possible perpetrator of the Gaziantep attack," he added.
In a statement, Prime Minister Binali Yildirim condemned the bomb attack and vowed to combat terror, saying it had made a wedding ceremony into an occasion for mourning.
"No matter what the name of this villainous terror that meant [the loss of] innocence and life, the state, government, and nation will continue our determined fight against it," said Yildirim.
Speaking to reporters in Gaziantep, Health Minister Recep Akdag said there were 73 people undergoing treatment from the attack, including 17 in critical condition.
According to hospital sources, the condition of the bride and groom – Besna and Nurettin Akdogan – was not critical, but treatment is still underway.
Gulser Ates, who was wounded in the attack, said she was had been speaking with her neighbor when the blast happened. "I don't know what happened. The only thing I know is that my neighbor died on top of me.
"If she had not fallen on me, I would have died, too. Her body saved me," Ates said. "I condemn terror. There were innocent children there. No one had done anything wrong."
Sukru Akdogan, the groom's brother, said: "We couldn't see anything. Nothing but body parts."
The wedding took place on a street, a common practice in southern Turkey, especially during the summer.
No group has yet claimed responsibility for the attack.(T/R03/R04)
Mi'raj Islamic News Agency (MINA)