ZIONIST REGIME IS TARGETING EXISTENCE OF PALESTINE: ANALYST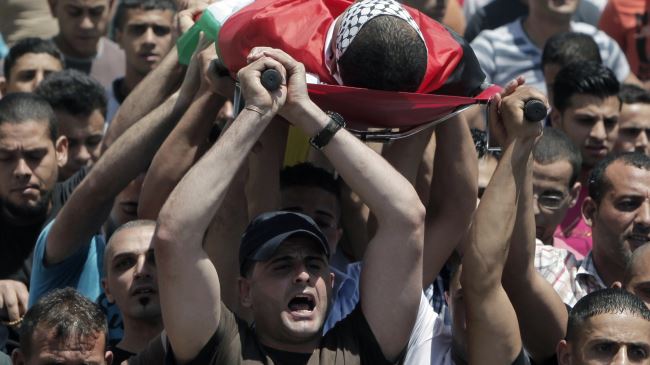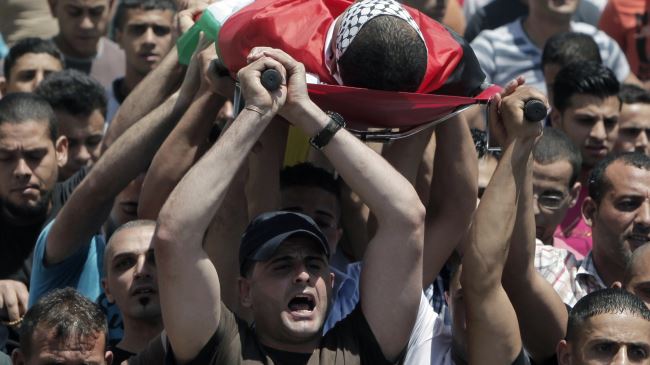 The Occupied West Bank, 25 Sya'ban 1435/23 June 2014 (MINA) – The Israeli occupation regime is targeting the existence of Palestine by launching a fresh deadly offensive against the Palestinians, an analyst tells Press TV.
"The Zionist occupation forces in Palestine want to divide the Palestinian community and the Palestinian political system. They want to end the Palestinian existence and they want to prolong the occupation," Hani al-Bassous told Press TV in an interview.
Several Palestinians have been killed in new Israeli occupation raids in the occupied West Bank and the besieged Gaza Strip as Israeli forces press ahead with operations to find three Israeli occupation settlers, who have been missing since June 12.
Over 300 Palestinians, including Hamas members and lawmakers, have been detained in recent days, Press TV quoted by Mi'raj Islamic News Agency (MINA) as reporting, Monday.
Al-Bassous said the Zionist occupation regime is using the issue of alleged kidnapping as a "pretext" for killing any efforts for unity in Palestine.
"They do not want to see [Palestinian rival factions] Hamas and Fatah… united against the occupation forces. So, they are using the pretext now that Israeli settlers have been kidnapped in the West Bank to jeopardize any Palestinian efforts towards unity," he said.
Al-Bassous said Tel Aviv wants to "stop the unity" and "divide the Palestinian society."
He said Israeli's policies leave no other option for the Palestinians but to launch another "Intifada" against the Zionists.
"I believe that the Palestinian people would come out, would come up and stand against the occupation because nothing has [been] left for the Palestinian people except the agony and except the clashes against the occupation," said al-Bassous.
The first Intifada against the Israeli regime was between 1987 and 1993 while the second took place in the 2000s. (T/E01/IR)
Mi'raj Islamic News Agency (MINA)