US Aid to Israel is for Killing Palestinians : Activist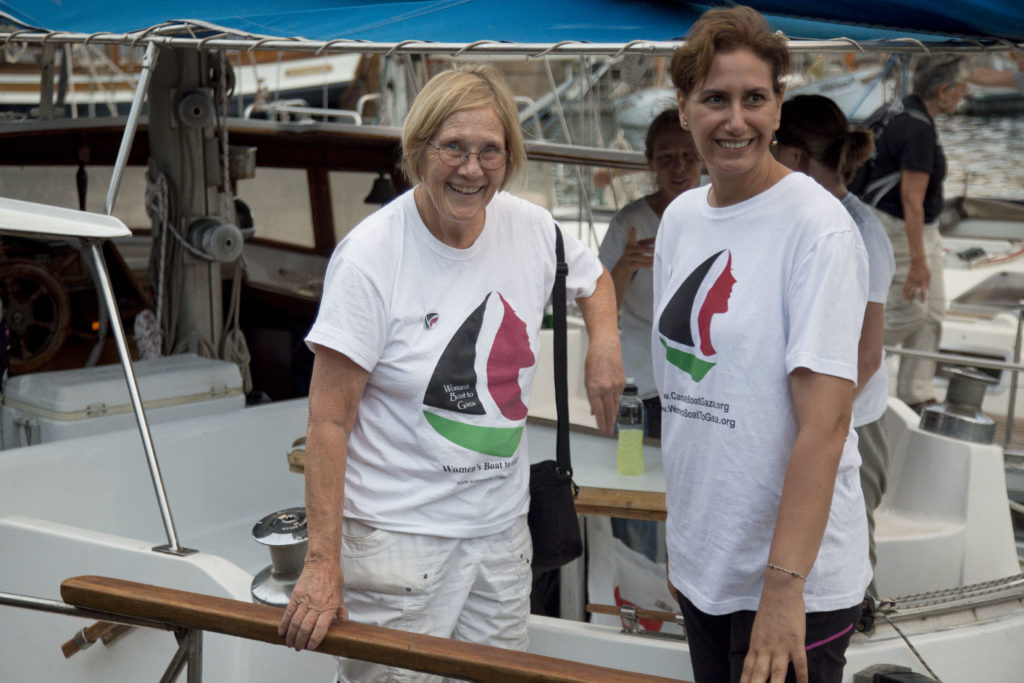 Washington, 30 Muharram 1438/31 October 2016 (MINA) – Ann Wright, an American activist who was arrested earlier this month among 13 women activists sailing to Gaza to protest Israel's blockade of the Gaza Strip, slammed Washington's military aid to Israel in an interview with Anadolu Agency on Saturday.
"It is outrageous that the U.S. government has decided that over the next 10 years we will be giving $38 billion to the state of Israel," said Wright, a retired U.S. army colonel, former diplomat, and human rights activist.
She was on the Zaytouna-Oliva, the women's boat to Gaza which sailed from Barcelona, Spain on Sept. 15, attempting to break Israel's nine-year naval blockade of Gaza.
Saying that the Israeli military is already well funded and the country has a dynamic economy, Wright argued: "The United States is giving money to Israel for the specific purpose of killing Palestinians because that is essentially what the Israeli military does."
She added that the Israeli military is using Gaza as a staging ground for military exercises.
Spotlight on 'horrific' blockade
The boat trip organized by Freedom Flotilla Coalition, an umbrella group organizing humanitarian trips to Gaza, was carrying food, medicine, and other humanitarian aid for the people of Gaza when it was intercepted and seized on Oct. 5 by the Israeli Navy.
The Israeli military towed the boat to the port of Ashdod and detained the women for up to four days before deporting them.
Wright said the Freedom Flotilla Coalition has organized several flotilla trips to Gaza to protest the Israeli blockade since 2008, but this time they wanted just women to take part in the trip to attract more international attention.
"The whole point was to bring media attention to the fact that the Israeli government still has this horrific blockade on Gaza," she said.
Despite the media attention showered on the Zaytouna-Oliva, the American media was "singularly not interested" in their effort because American "media sponsors did not want them to cover anything negative about Israel," she lamented.
Recalling Israeli commandos' 2010 raid on the Mavi Marmara aid ship, killing 10 Turkish activists, Wright said that they were wondering how the Israeli military would respond to a boat with just women on board.
She said that it was a female Israeli sailor who first get on their boat and took control of it.
The sailors had neither combat gear nor guns, she added.

Seized in 'international waters'
According to Wright, when it was seized, their boat was in international waters, 34 miles from the shores of Gaza and 14 miles from Israel's self-declared security zone.
The activists were sentenced to a 10-year ban from entering Israel, Wright said, but added that she had no interest in traveling to Israel.
Wright said that the U.S. government is also tracking her activities due to her views on Washington's policies on the Israeli-Palestinian conflict as well as U.S. military activities across the globe.
"We call on the U.S. government to end its support for the criminal policies of the state of Israel," she said. (T/R07/R01)
Mi'raj Islamic News Agency (MINA)