UK SERVES ZIONISTS WELL BY SUPPORTING ISRAELI OFFENSIVE AGAINST PALESTINIANS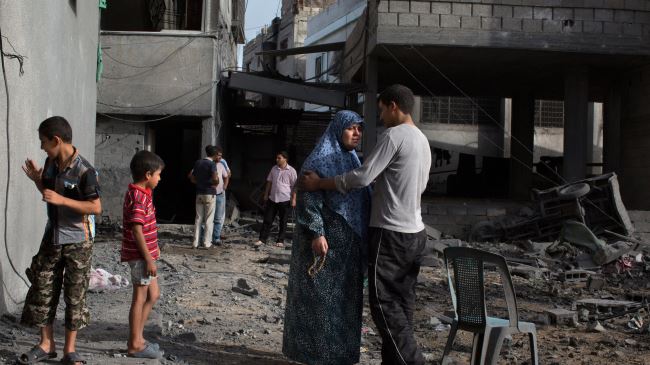 Gaza City,16 Ramadan 1435/14 July 2014 (MINA) – British Foreign Secretary William Hague has supported the Israeli regime's brutal military offensive against the defenseless Palestinians in the Gaza Strip.
In separate phone calls to the president of the Palestinian national unity government, Mahmoud Abbas, and Israeli Foreign Minister Avigdor Lieberman on Saturday, Hague said Israel has the "right to defend itself" against rocket attacks from Gaza, Press TV quoted by Mi'raj News Agency (MINA), as reporting, Monday.
"I told Minister Lieberman that continuing rocket attacks from Gaza are completely unacceptable. Israel has the right to defend itself against such attacks, but the whole world wanted to see de-escalation," Hague said.
His comments came days after British Prime Minister David Cameron expressed support for Israel in its ongoing war against Palestinians.
In a telephone conversation with Israeli Prime Minister Benjamin Netanyahu last week, Cameron reiterated Britain's "staunch support" for the ongoing Israeli bombing campaign against the besieged Gaza.
According to reports, at least 166 Palestinians, most of them women and children, have lost their lives since Israel launched its offensive against Gaza last week. Nearly 1,100 others have been also injured in the ongoing deadly air raids.
Gaza border, firing into the region. Tel Aviv has also mobilized some 33,000 reservists in
This is while Israeli tanks have now lined up along the  preparation for a possible ground incursion.
Thousands of anti-Israeli protesters on Sunday gathered outside the Israeli embassy in London, calling on the British government and media to stop supporting Tel Aviv's atrocities.
People in Iran, the US, Jordan, Tunisia, Turkey, France, Indonesia have also taken to the streets, calling for a halt to the Israeli attacks. (T/P012/E01)
Mi'raj Islamic News Agency (MINA)