UK: Party Leader Calls for Probe of Tory Islamophobia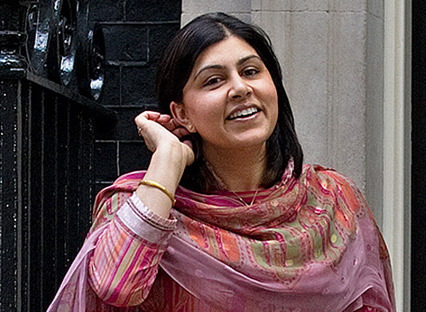 London, MINA  — Senior Tory member Sayeeda Warsi has called for an inquiry into allegations of Islamophobia in the Conservative party, Anadolu Agency reported.
Warsi, a member of the House of Lords, wrote an open letter in the Guardian newspaper Wednesday highlighting the acute issue surrounding Islamophobia and anti-Muslim rhetoric in her party.
"There should be a forensic, wide-ranging and transparent inquiry into Islamophobia in the party," Warsi said, adding "the process should be published, those who are found wanting should be publicly named and membership withdrawn".
The former co-chairwoman of the party also praised current chairman Brandon Lewis and Prime Minister Theresa May for striking an ardent and strict tone in calling out Islamophobia but said that such language, while welcome, was not enough.
"Words without action are at best flannel and at worst represent simple contempt," Warsi said. "So it's time for my party to set out its stall. Not only does justice need to be done, it needs to be seen to be done. Lewis, as a fellow lawyer, should instinctively know this," she added.
Warsi also brought to light the many incidences of Islamophobia in the party, such as the 2016 mayoral campaign between Zac Goldsmith and Sadiq Khan in which Goldsmith, the Conservative candidate, wrongfully accused Khan of being an extremist and a case where a Conservative councilor shared an article calling Muslim "parasites".
Warsi also called out Home Secretary Sajid Javid for saying there is no issue of Islamophobia, calling his comments "bizarre" and saying that the current plan to tackle Islamophobia is "woefully inept".
"For years, I have argued that an internal inquiry was the solution to this mess. Unfortunately, the time for that has now long passed," Warsi said.
"As a plethora of people and organizations have said, only with a full, independent inquiry can we truly become the party we claim to be: one that deplores prejudice in all its forms and stamps it out wherever and whenever it rears its ugly head."
Rising call for inquiry into Islamophobia 
There have been rising calls from a number of groups urging the Tories to launch an inquiry into Islamophobia in the party.
The Muslim Council of Britain (MCB) has written two letters to the Conservatives urgently calling for an inquiry as have groups such as the National Union of Students, the Union of Jewish Students and institutions representing over 200 mosques in the UK.
Senior politicians such as House of Lords member Mohamed Sheikh and the leader of the opposition Labour Party, Jeremy Corbyn, have also supported the MCB and have called on the government to launch an investigation. (T/RS5/RS1)
Mi'raj Islamic News Agency (MINA)