UK MOSQUE EXHIBITION DRAWS HUNDREDS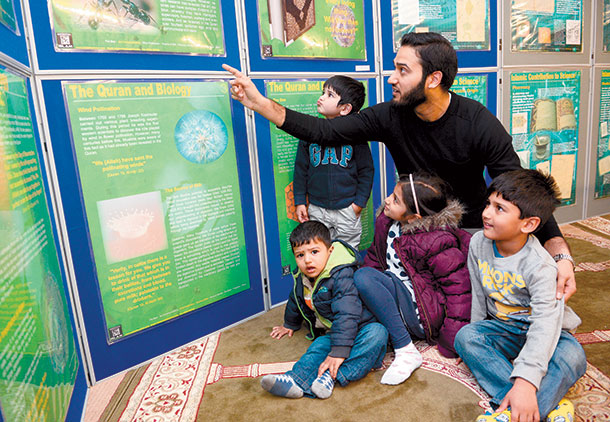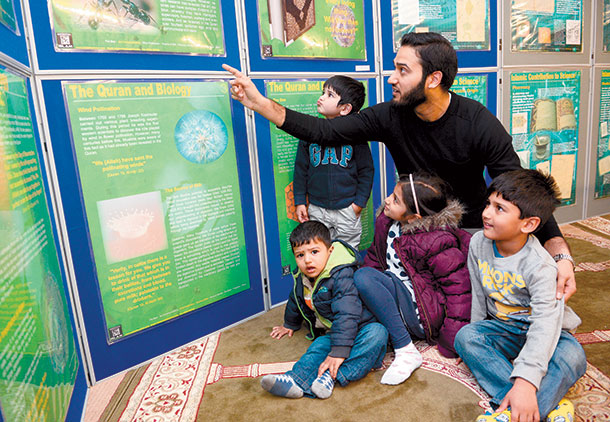 London, 12 Muharram 1437/25 October 2015 (MINA) – A mosque in Stoke Poges Lane, Slough, has welcomed hundreds of Muslim and non-Muslim visitors after hosting a two-day exhibition on Islam, detailing Islam's historical connections with the UK as well as its contributions to the world of science.
"The purpose is to educate people about Islam and the history of Muslims in Britain," Project manager Umar Ansari in Jamia Masjid and Islamic Centre said, On Islam quoted by Mi'raj Islamic News Agency (MINA) as reporting.
"Education is really the only way to counter the negative stories we hear about Muslims and some of the stereotypes and misunderstandings about our religion."
Running over Sunday and Monday, the exhibition transformed the mosque into a thriving museum, open to everyone.
It was created by Slough-based company Exhibition Islam, which has delivered similar exhibitions all over the world but never before in Slough.
It begins with a timeline, showing Muslims were first recognized in Britain in the eighth century when King Offa of Mercia minted a gold coin inscribed 'There is no God but Allah alone'.
"This coin was made as a way of welcoming Muslims into England as trading partners," Umar said.
"It's interesting because it's a world away from the black and white photographs you see of Muslims coming to Britain in the 60s and 70s.
"That's when most people think Muslims first came to Britain but this shows that Muslims and Britain have a very rich, shared history."
The mosque exhibition was not opened to adults alone, welcoming children from surrounding primary schools.
"It has been wonderful to have this exhibition and see so many people come along and enjoy it," Jamia Masjid trustee Mohammed Ayub said.
"It really fits in with the principles of our mosque which are that we are open always to everyone and people of all religions." (T/P006/R04)
Mi'raj Islamic News Agency (MINA)