TURKEY WOULD WELCOME MUSLIM BROTHERHOOD FIGURES WHO LEAVE QATAR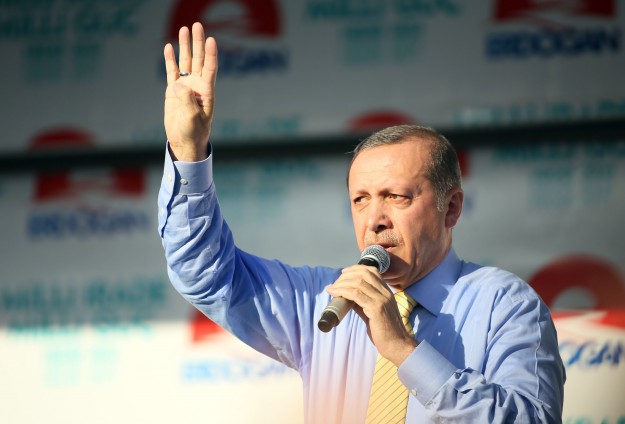 Istanbul, 21 Dhulqo'dah 1435/16 September 2014 (MINA) – Turkey would welcome senior figures from Egypt's outlawed Muslim Brotherhood after they were asked to leave Qatar under pressure from other Gulf Arab states, Turkish media quoted President Tayyip Erdogan as saying late on Monday.
A senior Brotherhood official based in London said on Saturday that Qatar had asked seven senior figures from the movement to leave the country after its neighbours pressed it to stop backing the  group, Ahramonline quoted by Mi'raj Islamic News Agency (MINA) as reporting.
The Brotherhood sources confirming that preacher Wagdi Ghoneim in addition to Amr Darrag, Gamal Abdel-Sattar, Essam Teleima, Ashraf Badr El-Din, Mahmoud Hussein and Hamza Zawbaa — all either members of the Brotherhood or its now defunct political arm, the Freedom and Justice Party (FJP) — were asked to leave the country.
Senior Brotherhood figures would be welcome to come to Turkey if they wished to do so, Turkish television stations quoted Erdogan as telling reporters on his plane back from an official visit to Qatar on Monday.
FJP figure Darrag released a statement, published by Ikhwanweb, saying "We appreciate the great role of the State of Qatar in supporting the Egyptian people in their revolution against the military junta and well understand the circumstances faced by the region."
Qatar and Turkey were the only regional countries to back the Brotherhood after Egypt's army toppled first freely elected president Mohamed Morsi last year following mass protests against him.
Saudi Arabia, the United Arab Emirates (UAE) and other Gulf Arab states, in contrast, have showered Egypt's new rulers with billions of dollars. They see the Muslim Brotherhood as an existential threat to their monarchies, according to Ahram.
Egypt has declared the Brotherhood a 'terrorist' movement. While the Brotherhood says it is a peaceful group based on peacefull Islamic teachings.(T/R04R03)
Mi'raj Islamic News Agency (MINA)