TUNISIAN WINS WORLD MUSLIMAH AWARD, CALLS FOR FREE PALESTINE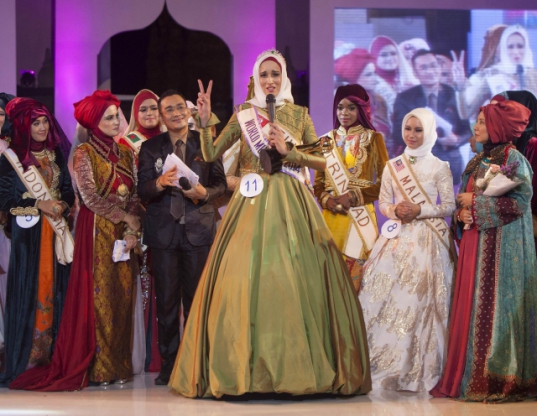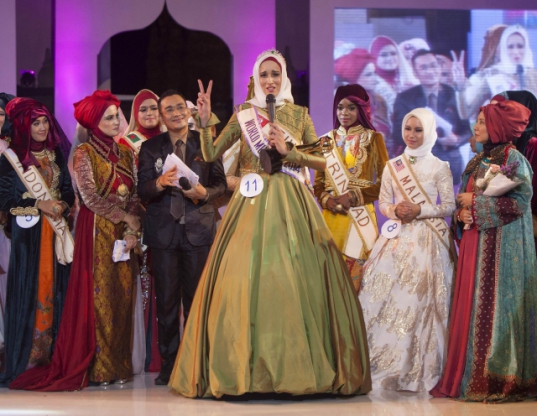 Jakarta, 29 Muharam 1436/22 November 2014 (MINA) – A Tunisian woman called for a free Palestine as she won a World Muslimah Award in Indonesia on Friday.
Eighteen finalists, who include a doctor and a computer scientist, paraded in glittering dresses against the backdrop of world-renowned ancient temples for the contest in the world's most populous Muslim-majority country, Asiaone quoted AFP.
Computer scientist Fatma Ben Guefrache was announced the winner and received a prize which includes a gold watch, a gold dinar, and mini pilgrimage to Mecca.
"May almighty Allah help me in this mission, and free Palestine, please, please, free Palestine and the Syrian people," the tearful 25-year-old woman said.
The 18 finalists were required to wear the Muslim headscarf and judged not only on their appearance, but also on how well they recite verses from the Al-Quran and their views on Islam in the modern world.
"We want to see that they understand everything about the Islamic way of life – from what they eat, what they wear, how they live their lives," said Jameyah Sheriff, one of the organisers.
The World Muslimah Award first drew global attention in 2013 when organisers presented it as a peaceful protest to Miss World, which was taking place around the same time on the resort island of Bali.
British contestant Dina Torkia said she hoped this year's World Muslimah Award would not only provide a contrast to Western beauty pageants, but would also dispel prejudices against Islam.
"I think the most important thing is to show that we are really normal girls, we are not married to terrorists. This scarf on my head isn't scary," she told AFP.
However the 2014 pageant has faced challenges, with seven finalists dropping out and others struggling with Indonesia's complex bureaucracy to obtain visas.
Organisers hope to present positive role models for Islamic women around the world and the contestants, who are aged between 18 and 27, include a newly qualified doctor from Bangladesh.
Meanwhile, some of Indonesian organisations criticizes the event as saying it's not representative as Muslim identity don't imitate such Western pageant competition.
"This is not exemplified in Islam," said Spokeswoman of Indonesia Hizb At-Tahrir Iffah Nur.
Such respond came up from Indonesian Ulema Council (MUI) on woman representative Tuty Alawiyah as saying, "Islam forbids such beauty showcase, and I think it's inappropriate."
Both sources agree that Islam praises woman based on her attitude and faith towards His creator. Such event would consider Islam priors beauty as the best model of Muslimah, while it's not true. (T/R04/R03)
Mi'raj Islamic News Agency (MINA)