Tsunami Alert Still Applied on Sunda Strait Coast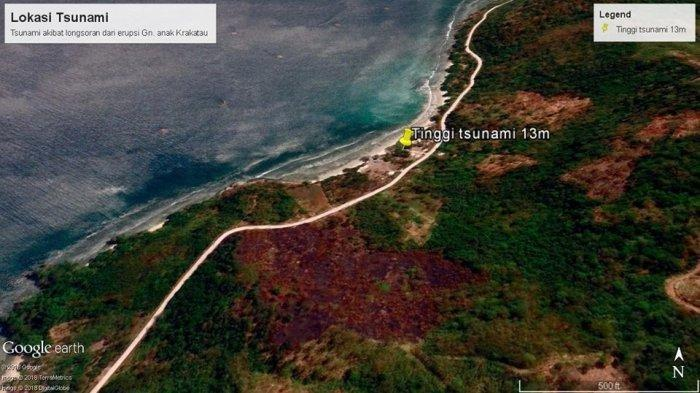 Banten, MINA – Due to the eruption of Mount Anak Krakatau, Tsunami alert is still applied within a 500 meter radius from the beach. Especially, which at elevation less than five meters above sea level.
"People are asked to remain calm and vigilant in activities on the coast or the Sunda Strait coast, within a 500 meter radius of the beach at a low elevation," said the Deputy of Geophysics, Meteorology and Geophysics Agency (BMKG) Muhammad Sadly in a written statement received in Jakarta On Saturday.
The enactment based on information from the Geological Agency regarding the eruption of Mount Anak Krakatau, and taking into account the conditions of the slopes or cliffs of the seabed or the potential seismic conditions in the Sunda Strait.
Until Saturday (5/1) Gunung Anak Krakatau is still in standby status or level III. There were 24 eruptions and observed white, gray and black crater smoke with thick and high intensity 300 to 1,000 meters above the crater peak.
The ESDM geological agency recommends that people or tourists not be allowed to take close the crater within a 5 kilometer radius of the crater.
Sadly appealed to people to continue monitoring the recent information related to tsunami hazard awareness, through websites, mobile applications and Info of BMKG in social media, and monitor the progress of Gunung Anak Krakatau activities through the application of MAGMA INDONESIA Geology-ESDM Agency.
"BMKG and the Geological Agency with the support of Indonesian Army  (TNI) and the Coordinating Ministry of Maritime Affairs are still continuing to monitor, and will continue to convey latest information," he added. (T/P2)
Mi'raj News Agency (MINA)