'STRONG POSITION' ON TERRORISM ONE OF KEY G20 OUTCOMES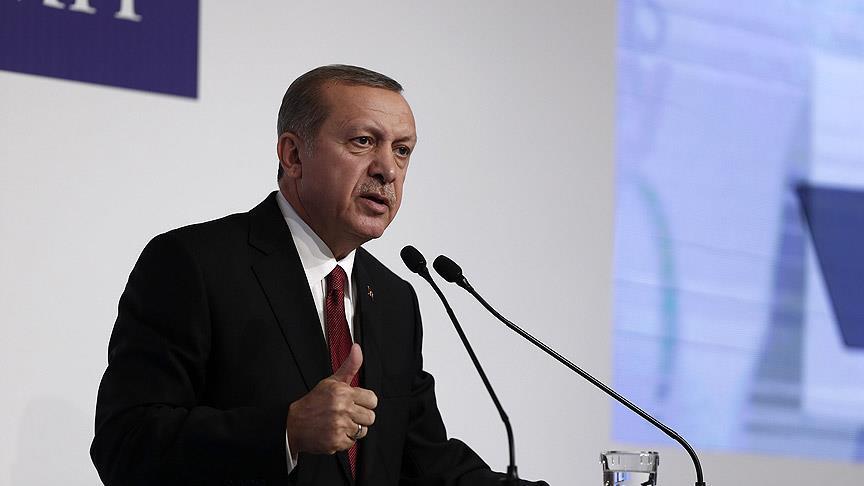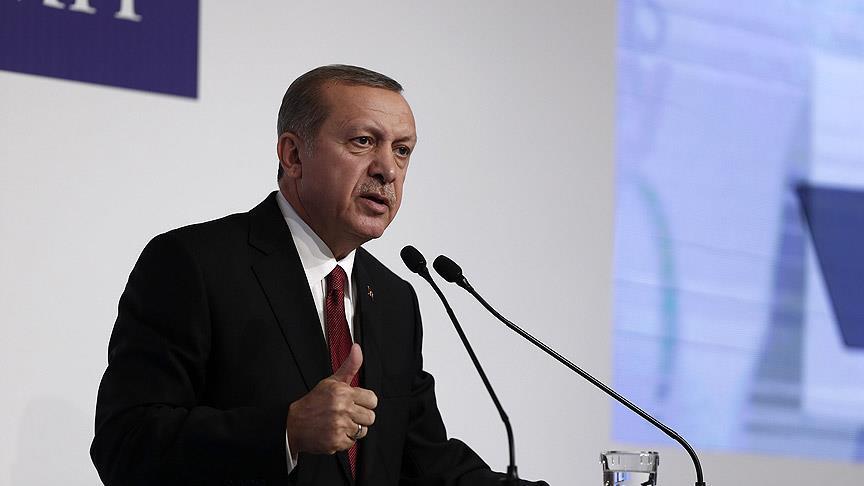 Ankara, 5 Safar 1437/17 November 2015 (MINA) – The "strong position" adopted by the G20 in its stand against terrorism was one of the most important outcomes of the summit, Turkish President Recep Tayyip Erdogan said Monday.
Speaking at the end of the gathering of world leaders in Belek, Antalya province, he said: "Terror has no religion, nationality, race or region. It is an insult against humanity to link terrorism with any religion,",  Anadolu Agency quoted by Mi'raj Islamic News Agency (MINA) as reporting.
Addressing journalists, Erdogan said terrorism and the refugee crisis facing Europe must be tackled as separate issues.
President hails G20's strong stance against terror
Terrorism and the Syrian crisis were the focal point of this year's summit in the wake of the deadly Paris attacks late Friday night, with Turkey consistently arguing it wanted an international cooperation.
The most important result of the summit in Antalya was the fact that all G20 countries were now displaying a strong stance against terrorism, said the Turkish president.
"Without ensuring global peace and stability, we cannot talk about a strong global economy," Erdogan said in the summit's closing press conference. "We do not have the luxury of overlooking factors of stability. We also took up the issue of terrorism and the refugee crisis in addition to financial matters."
"We know what terrorism is," said Erdogan. "We have faced terrorism since the 1970s. We are more than ready to cooperate with our international friends to combat terrorism."
Erdogan said that Muslim leaders of the G20 also said they would assume their responsibility to fight against Daesh.
"The conflicts and instability in different regions of the world have a direct impact on all of us," he said. "We have a number of failed states. Syria is in this situation. We have been closely feeling the impact of events in Syria since Day One."
According to Turkish officials, Turkey is hosting 2.5 million refugees from Iraq and Syria and the country has spent $8.5 billion dealing with the Syrian refugees — around 1 percent of Turkish gross domestic products (GDP) — since 2011, all the while criticizing the European Union and other developing countries for failing to share the burden.
"They are victims. There is no hope for those people to go back to their homes," he said. "Without agreeing on a resolution that can be accepted by all parts in Syria, there can be no solution to problems in the region including terrorism."
The Turkish president warned Syrian President Bashar al-Assad would never have a role in his country's future.
"Assad, who has been slaughtering his own people, has no place in the future of Syria and never will have," added Erdogan.
Economic issues
Regarding economic issues, G20 leaders committed to reduce youth unemployment and the gap in women's labor force participation in the world.
"We are aiming to reduce youth unemployment by 15 percent by 2025," Erdogan said, adding that the gender gap too will be reduced by 25 percent within that timeframe.
Erdogan also said that the leaders discussed the impact of a possible interest rate hike by the Fed in the world's largest economy U.S.
"We said that central banks have to continue their economic support especially in developing countries. We noted also that public finance policies have to focus on long-term stability growth. Growth strategies have to be implemented effectively in order to reach an additional 2.1 percent growth rate by 2018."
The president was speaking three days after 129 people were killed in synchronized gun and bomb attacks across Paris. The apparent links between the attackers and Syria have raised concerns that those opposed to further immigration to the EU could exploit the killings.
No role for Assad in Syria's future says Erdogan
Syrian President Bashar al-Assad will never have a role in his country's future, Turkey's Recep Tayyip Erdogan said Monday at the closing of the G20 summit.
"Assad, who has been slaughtering his own people, has no place in the future of Syria and never will have," the Turkish president said at a news conference in Belek, southern Turkey.
He listed the priorities for a post-conflict Syria as preserving the country's integrity; wiping out terrorism; and establishing a democratic and legitimate political structure.
"These regional issues – mainly refugees and terrorism – cannot be resolved unless a solution is agreed that will be accepted by all who live in Syria," Erdogan said.
He called for effective international cooperation to resolve the war, one of the main topics at this year's G20 meeting in Turkey's Antalya province. (T/P010/R03)
Mi'raj Islamic News Agency (MINA)
==