Seven Characters of Youth Who Liberating Al-Aqsa Mosque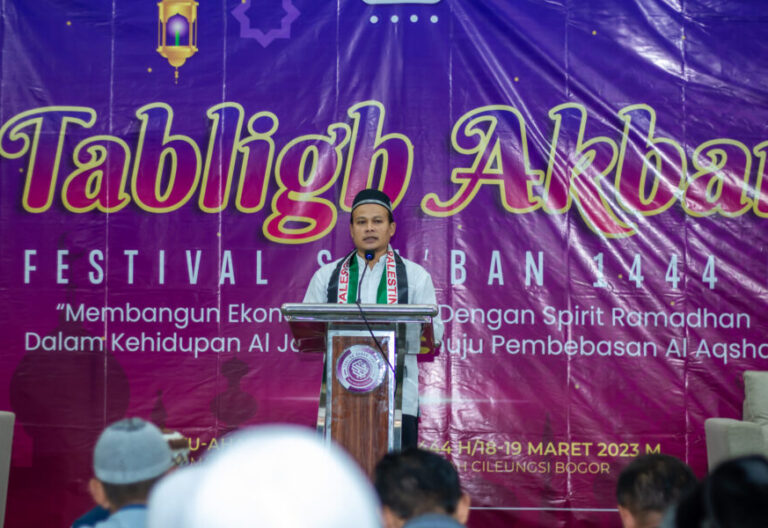 Ustaz Supardi, S.Sos.I, M.P. (Photo: Abdullah/MINA)
Cileungsi, Bogor, MINA – Preacher of East Kalimantan Ustaz Supardi, S.Sos.I, M.P. conveyed, the youth who will become the liberators of the Al-Aqsa Mosque have at least seven characters based on the arguments of the Al-Quran and As-Sunnah as well as facts of Islamic history.
"So there are more and more Muslim youths who have these characteristics, God willing, the time of victory and the return of the Al-Aqsa Mosque is getting closer," said Ustaz Supardi in the Tabligh Akbar Festival Sya'ban 1444 H at the At-Taqwa Mosque, Al-Fatah Islamic Boarding School Cileungsi, Bogor Regency, West Java on Saturday evening.
He explained that the seven characteristics of the young man who liberated the Al-Aqsa Mosque included, first, having two parents who had one direction in the vision of building a household, namely placing the ideals and glory of Islam above other ideals.
Second, have good religious knowledge and do good deeds with it. Third, having a teacher who directs the ideals to take part in the struggle for the glory of Islam. Fourth, do hasan and even ahsan in muamalah.
Fifth, having a commitment to put Allah, the Messenger and Jihad in the Way of Allah among all choices in the dynamics of life.
Sixth, be proud of being called Muslim, believer, servant of Allah, not other names.
Seventh, youth are willing to fight in a guided (congregational) manner whatever role is mandated to them.
Ustaz Supardi said that youths had a very important role in the liberation of the Al-Aqsa Mosque, seen from the facts of the history of civilization and the glory of Islam.
He also reminded the importance of the Al-Aqsa Mosque, namely that the mosque was built 40 years after the construction of the Grand Mosque in Makkah or the second mosque built on this earth.
"Al-Aqsa Mosque is the first qibla of the Muslims, where the Prophet sallallaahu alaihi wasallam and his companions made it their qibla for a long time. Until then Allah ordered him to change the Qibla towards the Grand Mosque, "he explained.
The Al-Aqsa Mosque in Al-Quds and Palestine was under the leadership of the Muslims since it was liberated by Umar bin Al Khatthab until 1948 AD or nearly 1,300 years. Only 70 years were deprived by the Crusaders. Then it was successfully recaptured by Sholahuddin Al Ayyubi. (T/RE1)
Mi'raj News Agency (MINA)