Palestine President Calls for Ending Israeli Occupation Within Set Timeframe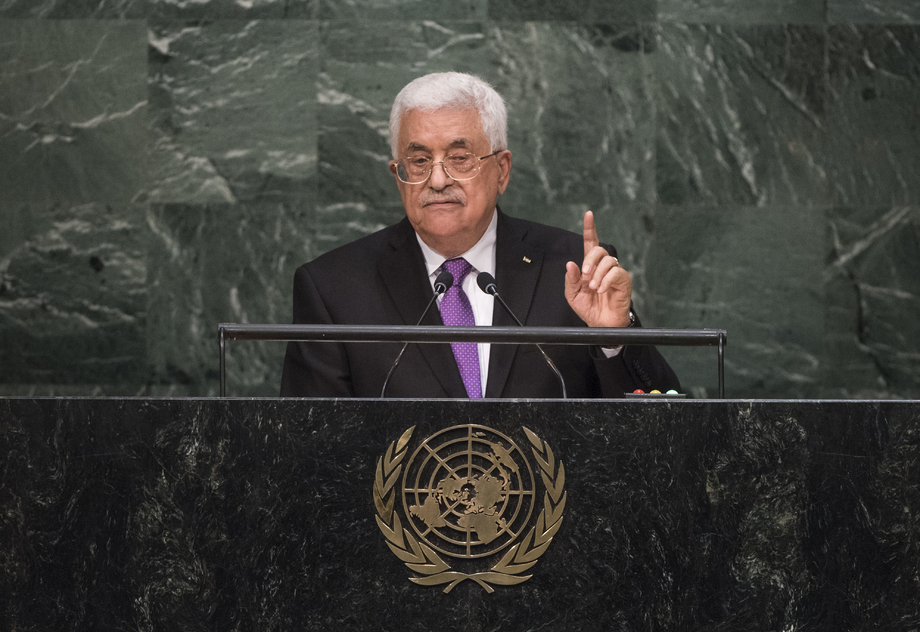 Palestinian President Mahmoud Abbas addresses the 72nd United Nations General Assembly at U.N. headquarters in New York, U.S., September 20, 2017.- UN photo..j
Neew York, MINA – Palestinian President Mahmoud Abbas on Wednesday called for an end to the Israeli occupation within a set time frame, as well as providing international protection for the Palestinian people and their lands.
Addressing the 72nd Regular Session of the UN General Assembly (UNGA 72) in New York, Abbas called for an end to the Palestinian refugees' problem in line with the UN resolution 194, a halt of the Jewish settlement construction in the occupied Palestinian territories, as well as Israel's commitment to the 1967 borders and the two-state solution.
Abbas, who urged UN Security Council (UNSC) to approve Palestine's full UN membership, said Israel continued to refuse the 1967 borders that the Palestinian state should be established within, "which has put into question the mutual recognition we signed in Oslo in 1993."
The Palestinian president said the Israeli occupation, which began more than half a century, "breeds incitement and violence," therefore ending the occupation "is of urgency."
In 2002, the Arab countries adopted an initiative that offered Israel a chance for peace.
The initiative, adopted during an Arab summit in Beirut, Lebanon, called for the liberation of all Arab lands occupied by Israel in return of normalization of relations.
"The Arab peace initiative, and many other initiatives for peace were rejected by the Israeli government," said Abbas.
Abbas said the Palestinians would continue accession to international conventions and organizations, seeking more recognition "because we cannot remain an (Palestinian) authority without an authority." (T/RS5/RS1)
Mi'raj IslamicNews Agency (MINA)