OIC TO HOLD MEDIA FORUM INVESTMENT OPPORTUNITIES IN AFRICA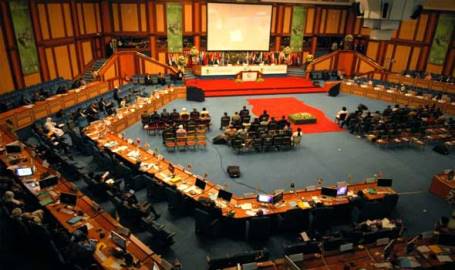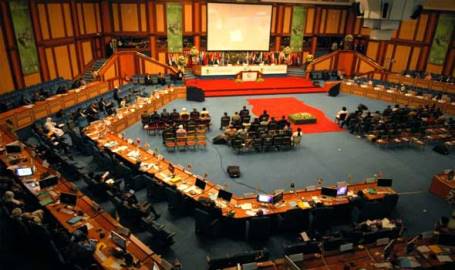 Marrakech, 6 Rabi'ul Awwal 1437/17 December 2015 (MINA) –The Organization of Islamic Cooperation (OIC) will hold a "Media Forum on the African Continent, Image and Investment Opportunities", which will be hosted by Morocco in Marrakech from December 17 -19.
Prominent editors and journalists from Africa as well as diplomats, academics and representatives of international organizations would participate in the forum.
The forum will discuss the role of the media in projecting a positive image of Africa. It will also discuss ways of advancing the image of Africa in African and international media as well as the role of the media in overcoming stereotypes about Africa being a land of wars, poverty, and hunger.
 It would improve the image of the continent by highlighting its capabilities as well as natural and human resources, according to International Islamic News Agency (IINA) reports received by Mi'raj Islamic News Agency (MINA).

The media strategy of the OIC to encourage Islamic investment that aims at meeting the development needs of Member States will be presented at the meeting.
In addition, the possibility of setting up an OIC media system that would serve as a tool for promoting investment opportunities in Africa at the international level will also be discussed.
The role of the media in encouraging trade exchange and investment opportunities in the African OIC Member States and the status of the continent in the Muslim world system will also be taken into consideration.
One of the key themes of the media forum is the importance of media and communication in attracting contracting parties to invest in opportunities in Africa, with the participation of businessmen, investors, and journalists specializing in economic issues.
The aim is to enable journalists to be briefed about the available investment opportunities and the approved legal framework as well as facilities offered to attract investment.
The forum will also witness a presentation compiled by some African journalists of successful models in various fields and will discuss methods to facilitate journalists' access to information.
It is noteworthy that organizing the media forum on Africa was one of the proposals of the 9th session of the Islamic Conference of Information Ministers held in Libreville, Gabone in April 2012.
That conference adopted a resolution calling for the convening of a media forum targeting the media to discuss investment opportunities in Africa and highlight its vast latent potentials. (T/Imt/R04)
Mi'raj Islamic News Agency (MINA)