OCCUPATION BOMBARDS MARTYR SHALOUDI'S HOUSE IN JERUSALEM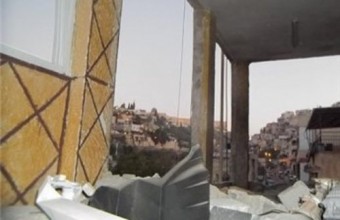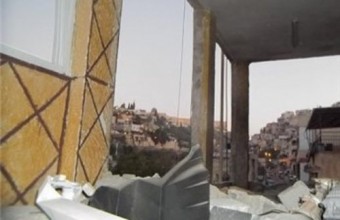 Al-Quds, 26 Muharram 1436/19 November 2014 (MINA) – Israeli occupation forces on Wednesday dawn bombarded and demolished the house of martyr Abdul Rahmad Shaloudi, who was accused of run-over attack near light-train station last month in Jerusalem.
The house in Silwan was demolished amid intensified Israeli security forces, backed by hundreds of private police units and Israeli engineering forces, to bombard the house, Palestine News Network (PNN) quoted by Mi'raj Islamic News Agency (MINA) as reporting.
The house lies in a residential building that contains six apartments, which were partially damaged as a result of the bombarded, in addition to damaging many cars parked on the streets, after rocks fell on then.
"Not only they flattened our house, but they also raided our neighbors houses, and other buildings next to us. They inspected them and even urinated on their beds," the martyr's family said.
Shaloudi's incident caused the death of an Israeli child, injury of five other settlers, while he was shot dead by Israeli police on the spot.
Military spokesperson stated that he carried a political order to demolish the house.
Israeli PM Netanyahu on Tuesday issued orders to demolish houses of all Palestinian attackers, including those who attacked a Synagogue on Tuesday, where five Israeli settlers were killed, and two Palestinians were immediately shot.
Shaloudi was martyred on 23 October by Israeli occupation police, after he ran over Israeli settlers in Sheikh Jarrah in Jerusalem, while eyewitnesses assured that it was a car accident.(T/P008/R03)
Mi'raj Islamic News Agency (MINA)