US MUSLIMS, JEWS UNITE IN ONE PRAYER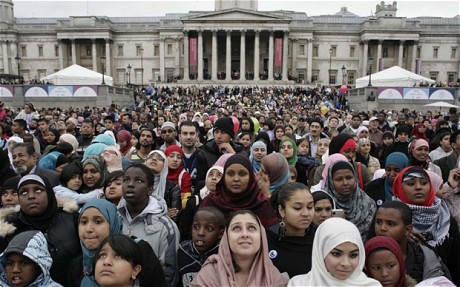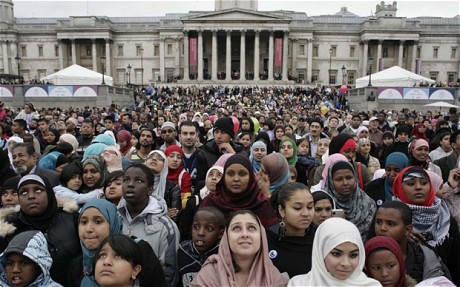 New York, 14 Sha'ban 1436/1 June 2015 (MINA) – Just before the first beams of sunshine, around twenty Muslim and Jewish youth gathered for a special prayer together in a Los Angeles beach, where Arabic and Hebrew mingled with the crashing of the waves.
"We were just so surprised that we could do this together and it's very similar," participant Maryam Saleemi told Huffington Post on Saturday, May 30.
"It was kind of like an 'Aha Moment' that we're praying to the same God, why aren't we doing this all the time together?", On Islam quoted by Mi'raj Islamic News Agency (MINA) as reporting.
Early prayer at the LA beach was only an episode of a day of prayer when youth from both faiths used public transportation to travel from one venue to another to pray for five times at five different locations.
The day was part of an initiative called Two Faiths One Prayer, which guided the group of 20 Muslims and Jews to five different public spaces across the city on May 3.
During the day, youth had plenty of opportunities to find common ground between the two faiths, noticing many similarities between them.
Reaching Los Angeles' City Hall, the group was joined by about 60 to 70 others for an extraordinary joint prayer session.
The evening prayer, known as Maghreb for Muslims, was followed by a dinner where Muslims recited their night prayer, or Isha, and Jews recited liturgical poetry, calledPiyyutim.
Tuli Skaist, a New Ground Fellow, said that sharing a prayer space with his Muslim friends actually enhanced his own experience.
"We really hope this is just the beginning," Skaist said.
"And that people will do it on their own, take inspiration from this, and start praying with each other. It doesn't only have to be within the context of an organized event," he added, hoping to plan more events like this in the future.
The United States is home to a Muslim minority of between six to eight million.
A 2010 report of the North American Jewish Data Bank puts the number of Jews in the US at around 6.5 million.
A recent survey found that American Muslims are the most moderate around the world.
It also showed that US Muslims generally express strong commitment to their faith and tend not to see an inherent conflict between being devout and living in a modern society. (T/P011/R04)
Mi'raj Islamic News Agency (MINA)