MUSLIMS SEE HATE BEHIND NORTH CAROLINA KILLINGS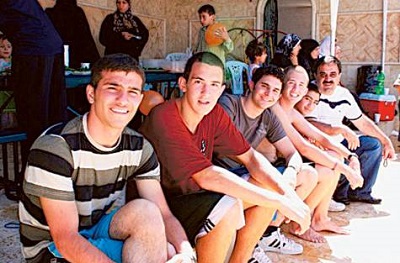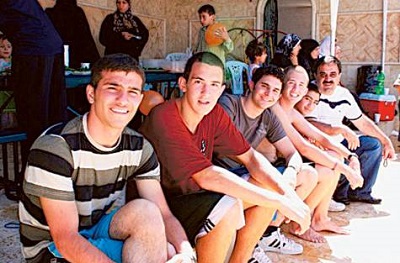 Chapel Hill, North Carolina,  23 Rabi'ul Akhir 1436/13 February 2015 (MINA) –  The shooting deaths of three Muslims near the campus of the University of North Carolina were followed on Wednesday by alarm and debate about why a neighbour allegedly gunned them down and what role, if any, religion may have played.
Police said that initial indications suggested the shooting stemmed from "an ongoing neighbour dispute over parking," an assertion that was echoed by the suspected shooter's wife. But relatives of the victims insisted that the incident should be viewed as a hate crime, Gulfnews quoted by Mi'raj Islamic News Agency (MINA) as reporting.
As word of the shooting spread, so did unease at the possibility that the three were targeted for their religion. The hashtag #MuslimLivesMatter became a common refrain on Twitter as users expressed sorrow and anger at the possibility that the crime was religiously motivated as well as frustrations with what they saw as the media's failure to initially or thoroughly report what had happened.
The three victims were all young adults with ties to universities in the region, and two of them had got married just six weeks earlier: Deah Barakat, 23, was a second-year student at the University of North Carolina's School of Dentistry; his wife, Yusor Mohammad Abu Salha, 21, was set to enrol there in the autumn. The third victim was her 19-year-old sister, Razan, a student at nearby North Carolina State University in Raleigh.
"They were angels, just wonderful, beautiful people," Ayoub Ouederni, vice-president of the UNC Muslim Student Association, said on Wednesday. "They were all-American kids, just ordinary kids."
Police have arrested and charged Craig Stephen Hicks, 46, with three counts of murder. Hicks turned himself in to the Chatham County Sheriff's Office in nearby Pittsboro after the shooting.
'Senseless and tragic act'
Leading Muslim civil rights advocates called for police to address the possibility that the shootings on Tuesday afternoon in a quiet condominium complex were a hate crime. But the Chapel Hill Police Department said it appeared, at least initially, that the shooting centred on an argument over parking, while also promising to investigate whether religion was a factor in the killings.
"Our investigators are exploring what could have motivated Mr Hicks to commit such a senseless and tragic act," Chris Blue, the Chapel Hill police chief, said in a statement. "We understand the concerns about the possibility that this was hate-motivated and we will exhaust every lead to determine if that is the case."
Family members of the victims disputed the idea that it was simply an argument over parking. The father of Yusor and Razan Mohammad Abu Salha said on Wednesday that one of his daughters had previously told her family about Hicks having a problem with the way she looked.
"It was execution-style, a bullet in every head," Mohammad Abu Salha, a psychiatrist in nearby Clayton told the News & Observer in Raleigh. "This was not a dispute over a parking space; this was a hate crime. This man had picked on my daughter and her husband a couple of times before, and he talked with them with his gun in his belt. And they were uncomfortable with him, but they did not know he would go this far."
Hicks frequently criticised religion in his social-media postings. In a news conference on Wednesday, Hicks's wife insisted that the shooting happened because of arguments over parking and not because of bigotry.
"I can say with my absolute belief that this incident had nothing to do with religion or [the] victims' faith but in fact was related to the long-standing parking disputes that my husband had with the neighbours," Karen Hicks said. She later added, "We were married for seven years, and that is one thing that I do know about him."
She said Craig Hicks had been attending school full time and was due to graduate from a paralegal programme in the area this spring. An attorney for Karen Hicks said that the shooting highlighted the importance of improving access to mental health care but would not comment on whether Craig Hicks had a history of mental-health issues. Another of her attorneys said that Craig Hicks had a concealed-weapons permit.
Ouederni, of the Muslim Student Association, said relations between Muslims and other Americans in the Raleigh-Durham-Chapel Hill area had been very good. "The reason everybody is so surprised is that it came out of nowhere," Ouederni said. "The community has coexisted peacefully for decades here. There have never been frictions. This just came out of the blue."
He said there had been "increasing Islamophobia in America" because of the rise of Daesh , but he said he had seen no evidence of that in North Carolina.
"We lost three Muslims last night, but we also lost three great Americans," Ouederni said.
Leaders from UNC, NC State, Duke University and North Carolina Central University spoke at a news conference on Wednesday evening on the UNC campus and stressed that it was too soon to know whether the students were victims of a hate crime.
Imam Abdullah Antepli, an Islamic leader at Duke, said he had "full trust" that law enforcement officials would determine the killer's motives. But asked whether tensions had been higher recently, he said, "Absolutely."
"This incident immediately revealed the vulnerability of the Muslim community," he said. ". . . There are several hundred Muslim families in the greater Chapel Hill area, including myself, and we didn't send our children to school today. We wanted to know what was going on."
Jack Swanson, 25, a software developer, lives across the parking lot from the building where the shooting took place. "If it is a hate crime, it would be pretty unexpected in Chapel Hill," he said. "This is a college town. It's pretty open and accepting of everybody."
Swanson and other residents of the complex where the shooting occurred described it as a quiet area, a stretch of tall pine trees surrounding small buildings that mostly house graduate students. "You always see people out walking their dogs, and everybody's always friendly," he said.
People who lived there said on Wednesday that there was plenty of parking and they could not imagine an argument over parking spaces. But Barakat had complained several months ago about a neighbour who had been harassing him about parking.
"He said he came to the house with a gun on his hip in a holster," Ali Heydary, a close friend of Barakat's, said on Wednesday. "I thought they worked it out, because I never heard anything else about it."
Heydary said Barakat never suggested that the man was harassing him because of his religion, and Heydary said he had no evidence that Tuesday's shootings were motivated by religion. But, he said, "I don't think it was just over a parking space. No way. It had to be about something more."
Police arrived at the complex on Summerwalk Circle, not far from the UNC campus, shortly after 5pm on Tuesday in response to reports of gunfire.
"I just heard gunshots," a woman who called 911 told the dispatcher in a recording released on Wednesday. She said she heard between five and ten gunshots, adding, "I heard kids screaming."
All three victims were pronounced dead at the scene.
Craig Hicks made a brief court appearance on Wednesday morning, saying he understood the charges, according to The Associated Press. His probable-cause hearing was set for March 4, and he is being held without bond.
Hundreds of students, faculty members and others attended a sombre candlelight vigil on Wednesday evening. As the crowd stood outside in the cool winter air, university officials, family members and friends remembered the three victims as photos of them scrolled on a large video screen.
"We remember them for all they were, but more than that we remember them for what they could have been and what they wanted to be," said Randy Woodson, chancellor of NC State.(T/P009/P3)
Mi'raj Islamic News Agency (MINA)