Muslim Gody Slams Islamophobia Within UK's Tory Party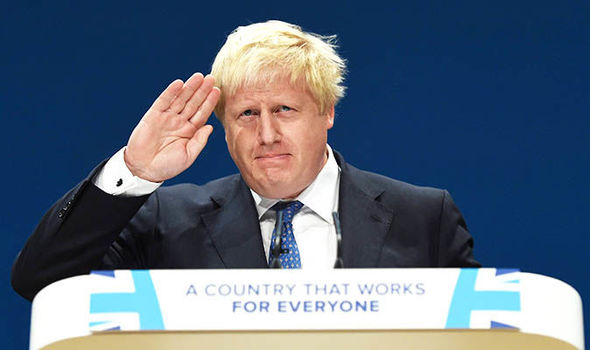 Muslim Council of Britain says ex-foreign secretary Johnson's 'incendiary remarks highlights underbelly of Islamophobia'
London, MINA –The Muslim Council of Britain (MCB) has written a letter to Prime Minister Theresa May, demanding an investigation into Islamophobia within the Conservative party and the wider British society, .Anadolu Agency reported.
The letter, written by the head of the MCB, Harun Khan and published on Monday, talks about the reactions and responses to former Foreign Secretary Boris Johnson and his Islamophobic article he wrote in the Daily Telegraph.
The MCB pointed out that "the reaction to Mr. Johnson's incendiary remarks highlighted the underbelly of Islamophobia that exists within certain sections of the Conservative Party", and that "rather than see the bigotry for what it is, we are shocked that a large number of Conservative MPs would seek to back Mr. Johnson."
The former foreign secretary's remarks, according to the Muslim Council, were "dehumanizing" and "ones that mimicked far-right memes and attacked Muslim women".
The MCB recalled its repeated demands for inquiries and investigations into Islamophobia within the Tory party and among its members, and that "all we received was a tepid response from the party chairman, and denial from prominent party members and supporters".
The letter also brings to light the rise in anti-Muslim hate crime following the publication of Johnson's article in the Daily Telegraph in which he compares Muslim women who wear the niqab and burka to "letterboxes" and "bank robbers".
"Since Mr. Johnson's remarks, the evidence base has grown even further and we fear that attitudes have hardened against Muslims," it said, adding that "there have been vile expressions of Islamophobia in Conservative members' forums, and we have received such hate ourselves".
The MCB, while praising May for demanding an apology from Johnson and for showing her support towards Muslim women, said many Muslim communities across the U.K. still feel vulnerable.
Furthermore, it expressed its concerns of the growth of the far-right in the U.S. and across Europe how individuals such as Steve Bannon, who supports far-right extremists, are able to meet with members of the Cabinet and Tory party members.
"We cannot import this hate, or let it take hold any further here in the U.K.," it said.
The Muslim Council also repeated its calls for an independent inquiry into Islamophobia in the Tory party and "more broadly in society" following Johnson's remarks.
Iincendiary and inflammatory remarks.
Boris Johnson is facing an internal investigation from the Conservative party, whose members argue that he broke the party's code of conduct following his incendiary and inflammatory remarks regarding the niqab and burka.
There has been a public outcry in response to Johnson's article and senior politicians, such as May and party Chairman Brandon Lewis, have demanded that Johnson apologize over his remarks.
The Muslim Council of Britain and fellow Muslim advocacy group, Tell Mama, have called on the government to take action against Johnson and that he face a full disciplinary investigation.
The Muslim Council of Britain is an umbrella organization that represents over 500 mosques and institutions in the U.K. and has in previous months called on the government of Theresa May to address the issue of Islamophobia in the Conservative party. (T/ RS5 / RS1)
Mi'raj Islamic News Agency (MINA)