MER-C'S QURBAN PROGRAM IN GAZA IS REACHING DESIRED TARGET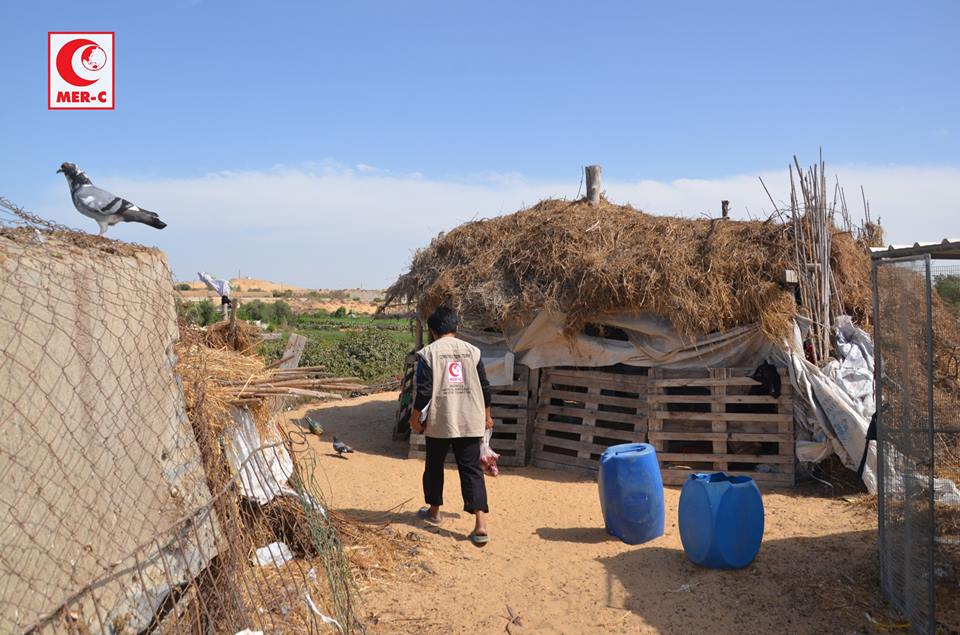 Jakarta, 16 Dzulhijjah 1436/30 September 2015 (MINA) – The Qurban program ran by Medical Emergency Rescue Committee (MER-C) humanitarian organization on the Gaza Strip in Palestine, is believed to be successful and reaching the desired target.
Tina Leonard, MER-C qurban program coordinator, said the news of the success came from volunteers residing in Gaza.
"The qurban distribution has reached its target, given those who received the qurban are people desperately in need after Israeli invasion devastated the beleaguered region. When we look at the pictures sent by our volunteers, we can see how the war has destroyed their houses into pieces," said Leonard to Miraj Islamic News Agency (MINA) in Jakarta, Indonesia on Wednesday.
The qurban, among others, was distributed to a Palestinian old lady living alone in her wooden house with thatched roofs.
Leonard, whose husband is currently in Gaza, said that it is highly strategic to offer the qurban in Gaza, where the 51-day Israeli aggression has destroyed the enclave.
Leonard stressed that in its third year, MER-C's qurban program in Gaza would facilitate Indonesian people wishing to help the people there without having to go there themselves.
"MER-C's volunteers handled the entire qurban procedures, from purchase, slaughter, and distribution," she added.
This year MER-C slaughtered three cows distributed into 319 packages. (L/P001/NMT/RO7)
Mi'raj Islamic News Agency (MINA)